Why you can trust Tom's Hardware Our expert reviewers spend hours testing and comparing products and services so you can choose the best for you. Find out more about how we test.
The G3223Q sports some of the best out-of-box color accuracy I've measured. It's good enough that no calibration is required, and in fact, I could not improve on the initial test results for any image parameter.
Grayscale and Gamma Tracking
Our grayscale and gamma tests use Calman calibration software from Portrait Displays. We describe our grayscale and gamma tests in detail here.
Image 1 of 2
In Standard mode, the G3223Q's grayscale tracking is reference level. All errors are under 1dE except for 90%, which just cracks the line. This is top-level performance, equal to any professional screen. Gamma tracking is a tad dark but well within the acceptable range. This mode employs the monitor's full DCI-P3 gamut.
If you want sRGB, you'll find it in the Creator picture mode. There, you can choose the gamut and gamma but oddly, not the color temperature. That is fixed at D65, and like Standard mode, it has no visible errors. 100% brightness just touches the 3dE line, but I could not see an issue with the naked eye. 1.65dE is a very good score. Gamma is a bit darker when set to 2.2, measuring closer to 2.3. It is possible to alter the gamma, but none of the settings are right on 2.2.
Comparisons
Image 1 of 4
I was unable to get better numbers in the G3223Q's Custom Color picture mode, so I'm comparing the default (Standard preset) values for grayscale and gamma tracking, which are exemplary. 0.79dE is good enough to win the out-of-box contest and finish third after the other monitors are calibrated. It doesn't get better than that. This factory calibration is truly on-point.
Color Gamut Accuracy
Our color gamut and volume testing use Portrait Displays' Calman software. For details on our color gamut testing and volume calculations, click here.
Image 1 of 2
The G3223Q's color gamut tests showed similarly excellent performance. The default DCI-P3 gamut in Standard mode has no visible errors. Red is a tiny bit over-saturated, but that doesn't affect actual content in any way. Hue and saturation targets are right where they should be.
Choosing the sRGB option in Creator mode delivers the same excellent result with an average error of just 1.95dE. With every point in or on its target box, there is nothing to fault. Users needing a precise sRGB mode will have their wish fulfilled here.
Comparisons
Image 1 of 2
1.52dE is good enough to put the G3223Q in first place. The sRGB mode's 1.95dE would slot into fourth place which is impressive. These numbers are completely unaltered by picture adjustments other than setting brightness to 200 nits. That is excellent performance worthy of any professional application.
The G3223Q's DCI-P3 gamut volume is about average at 92.35%. But some of the newest screens I've tested boast volumes over 115%. If accuracy is the deciding factor, the Dell is technically a little more accurate than the top four since none of its primaries are over-saturated. But if maximum color is your goal, there are screens that offer more. The Dell's sRGB volume of 99.53% is also a very precise result. You can use the G3223Q for color-critical work right out of the box. Not many monitors can make that claim.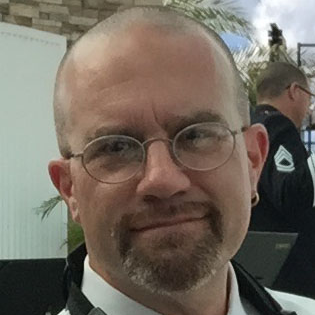 Christian Eberle is a Contributing Editor for Tom's Hardware US. He's a veteran reviewer of A/V equipment, specializing in monitors.