Why you can trust Tom's Hardware Our expert reviewers spend hours testing and comparing products and services so you can choose the best for you. Find out more about how we test.
To read about our monitor tests in-depth, please check out Display Testing Explained: How We Test PC Monitors. We cover brightness and contrast testing on page two.
Uncalibrated – Maximum Backlight Level
Image 1 of 3
One thing the 45GR75DC has in abundance is light output. Most VA monitors are dimmer than their IPS counterparts, but LG bucks that trend. It's rated for 400 nits and my sample came a whisker shy of 430. That's seriously bright when you factor in the screen size. Large panels look brighter at a given nit level because they fill more of your visual cone. Bottom line, there is more than enough output here. My only complaint is that the minimum level is 97 nits, which is too much for a dark room. If you're into gaming at night, I suggest leaving a low-powered lamp on nearby to avoid fatigue.
Black levels are about average for the category, putting contrast just under 2,900:1. OLEDs are an unfair comparison here, but the 45GR75DC beats its LCD competition comfortably.
After Calibration to 200 nits
Image 1 of 3
Calibration doesn't change things much at all. The black level is still very low, and contrast is still shy of 2,900:1. The Viotek has come a bit closer with adjustment, but of course, OLED is king for the widest dynamic range.
I noted a few minor hotspots in my uniformity test, which drops the ANSI contrast score a bit. 2,555.7:1 is still respectable, if not quite as high as the Monoprice and Viotek screens. This is very good performance.
Test Takeaway: If you can't afford an OLED, VA is the next best thing for image depth and deep blacks. The 45GR75DC performs better than most VA monitors. If you turn on the dimming function, SDR contrast increases to around 6,000:1 with no obvious reduction in detail. The picture quality here is excellent.
MORE: Best Gaming Monitors
MORE: How We Test PC Monitors
MORE: How to Buy a PC Monitor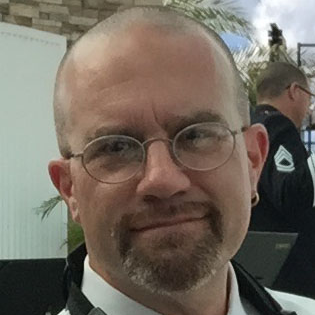 Christian Eberle is a Contributing Editor for Tom's Hardware US. He's a veteran reviewer of A/V equipment, specializing in monitors.