Why you can trust Tom's Hardware Our expert reviewers spend hours testing and comparing products and services so you can choose the best for you. Find out more about how we test.
The 45GR75DC is on the edge of the calibrate or not question. It isn't visually perfect when viewing test patterns, but real-world content makes any issues harder to spot. In any case, color is rich and vibrant with a large gamut and natural hues.
Grayscale and Gamma Tracking
Our grayscale and gamma tests use Calman calibration software from Portrait Displays. We describe our grayscale and gamma tests in detail here.
Image 1 of 4
You can see in the first chart that steps above 50% slightly emphasize red and blue. This gives grayscale step patterns a cool tone in the brighter areas of the image. Darker steps are visually perfect. Gamma tracks nearly in step with the 2.2 reference. All visual grayscale errors are eliminated with calibration, and gamma is essentially unchanged. This is reference-level performance.
If you choose the sRGB picture mode, the grayscale errors are very low, with only a slight warmth to the brighter steps. Gamma gets a tad lighter as well. You can adjust brightness in this mode, but all other picture controls are grayed out.
The 45GR75DC includes an HDR emulation feature, but given the results I recorded in this and subsequent tests, I can't recommend it. The chart above was captured with local dimming set to normal. The blue tint is very obvious, and gamma is very light in highlight areas of the image. That means detail in bright spots will be less clearly rendered. As always, I recommend trying it out to see if you like it. I did not.
Comparisons
Image 1 of 4
Looking at the numbers, the 45GR75DC's 3.95dE score suggests that calibration is necessary. In practice, it's on the edge. Most content looks fine with high contrast and color saturation. Calibration makes a significant improvement, though, so it is worth doing. 0.86dE is pro monitor territory.
Gamma is solid whether you calibrate or not. There are no visible anomalies and measurements show only tiny deviations from the reference. This is excellent performance.
Color Gamut Accuracy
Our color gamut and volume testing use Portrait Displays' Calman software. For details on our color gamut testing and volume calculations, click here.
Image 1 of 4
The 45GR75DC's color test results lend credence to the calibration not needed argument. There are no visible color errors with every point in contact with its target square and a low 2.48dE average. The gamut is wide, too, with excellent coverage of DCI-P3. Calibration tightens things up a bit, but the visual difference is extremely small.
sRGB exhibits similar accuracy with a 1.87dE average error. If you're color grading or have another need for an accurate SDR gamut, this mode is well suited.
HDR Effect mode takes a liberal interpretation of color with a tremendously cool tone. This creates the perception of high brightness, but the picture ultimately looks flat. In my opinion, HDR emulation modes like this should manipulate gamma only. If it just stuck to the DCI-P3 color gamut and 6500K white point, it would be a viable option.
Comparisons
Image 1 of 2
The 45GR75DC's 1.40dE color error is about as low as it gets for any monitor, gaming and professional included. The entire group delivers very accurate color, so there isn't a bad one in the bunch once adjusted. This is excellent performance.
At nearly 94% of DCI-P3, the 45GR75DC is a very colorful monitor. Though the Viotek and Monoprice have a bit more coverage, I would still choose the LG for its far superior gaming performance. The OLEDs come very close to 100%, which is typical of the category. They also cost a lot more. The Corsair will run you $2,000. Color for the dollar definitely gives the advantage to LG. And it over-achieves slightly for sRGB too, not a bad thing.
Test Takeaway: The 45GR75DC can be enjoyed in its Gamer 1 mode without calibration, but I recommend making the adjustments. Use my settings from page one and you'll see an improvement. With high gamut coverage, it's super colorful for SDR content and accuracy in all aspects is high.
MORE: Best Gaming Monitors
MORE: How We Test PC Monitors
MORE: How to Buy a PC Monitor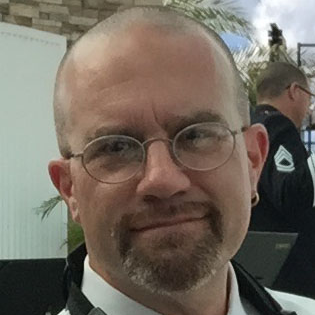 Christian Eberle is a Contributing Editor for Tom's Hardware US. He's a veteran reviewer of A/V equipment, specializing in monitors.