Why you can trust Tom's Hardware Our expert reviewers spend hours testing and comparing products and services so you can choose the best for you. Find out more about how we test.
When I look back at my history of monitor reviews, there are far fewer Samsungs than other brands. But the examples I've had the privilege of testing all push the envelope for performance and specification. OLED is a newcomer to the computer monitor arena and as a premium technology, it's only natural that companies will try to outdo each other for the title of most extreme.
The Samsung Odyssey OLED G9 is a perfect example. Just looking at it inspires wonder. It's impossible to see it and not have a reaction. It's large and beautiful, and that's before you turn it on. The image is stunning in every way and once you start gaming on it, you'll be hooked.
The OLED G9 delivers a superb gaming feel with its 240 Hz refresh rate and perfect motion resolution. It rivals 360 and 500 Hz LCDs for panel response and low input lag. And since the pixel count is 5120x1440, it can deliver high frame rates more easily than Ultra HD. The 1800R curve provides a VR experience and draws the user into the virtual environment.
Whether the image is static or moving, the OLED G9's infinite contrast is a sight to behold. Perfect blacks and bright highlights combine with saturated color to produce one of the most realistic pictures possible from a two-dimensional display. It does this with accuracy and precision, enough so that calibration is not required.
I also enjoyed the OLED G9's excellent sound quality. Whether I was gaming or watching TV, the surround effect was believable thanks to well-engineered internal speakers. Speaking of TV, the value of its streaming integration through TV Plus and Game Hub cannot be overstated. You can enjoy it with no external sources, just an internet connection, thanks to Wi-Fi, Bluetooth and Apple AirPlay. And you get a handy remote with voice control. My only complaint is that the menu system is a bit disjointed. You won't need to interact with it often and there is a built-in manual if you need help. But there is room for improvement there.
The Samsung Odyssey OLED G9 is a complete desktop entertainment solution packed into a gorgeous OLED screen with premium build quality. It's extreme for sure, but it's also addictive as a gaming monitor and personal television. Those looking to turn their desktops into personal media centers should definitely check it out.
MORE: Best Gaming Monitors
MORE: How We Test PC Monitors
MORE: How to Buy a PC Monitor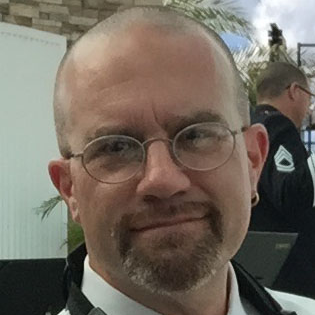 Christian Eberle is a Contributing Editor for Tom's Hardware US. He's a veteran reviewer of A/V equipment, specializing in monitors.