Why you can trust Tom's Hardware Our expert reviewers spend hours testing and comparing products and services so you can choose the best for you. Find out more about how we test.
To measure and calibrate the OLED G9, I used one of the HDMI inputs and a pattern generator. This gave me four picture mode options of which Movie was the best starting point. It looks good out of the box and as you'll see, it doesn't need calibration.
Grayscale and Gamma Tracking
Our grayscale and gamma tests use Calman calibration software from Portrait Displays. We describe our grayscale and gamma tests in detail here.
Image 1 of 2
The OLED G9's default HDMI picture mode is Eco, but I could see obvious color errors, so I tried Movie instead. It is the go-to mode, with visually perfect grayscale tracking and gamma that adheres to the BT.1886 reference. It is used for many modern TV and movie content but not so much for gaming. It's a tad darker in tone and many users may prefer it to the more typical 2.2 power reference. As you can see, no calibration is necessary.
But I performed one anyway, mainly to see if I could hit 2.2 gamma; and that was not a problem. I used the two-point white balance controls to achieve flawless grayscale tracking with all errors well below 1dE. This is excellent performance.
Comparisons
Image 1 of 4
Many monitors struggle to match the OLED G9's default grayscale tracking after they're calibrated. However, in this group, only the Corsair actually needs an adjustment. This is how a premium display should behave. The OLED G9 couldn't quite take the top spot from Alienware in the calibrated comparison, but a 0.05dE gap is nothing at all. There are no complaints here.
Gamma tracking is on-point whether you choose 2.2 or BT.1886. 2.2 is a bit more vivid, and 1886 is slightly more saturated. The difference is small and since the OLED G9 hits both standards to visual perfection, it's simply a matter of user preference.
Color Gamut Accuracy
Our color gamut and volume testing use Portrait Displays' Calman software. For details on our color gamut testing and volume calculations, click here.
Image 1 of 2
The OLED G9 hits most of the DCI-P3 color targets in its Movie picture mode. Green is slightly under-saturated, while blue is a bit over the mark. Magenta shows a hue error, and the remaining color errors are well below the visible threshold. If you're wondering about HDR color and don't want to skip ahead to the next page, fear not; there is enough green to fill the gamut volume for HDR content. The gamut charts above are what you'll see for SDR games and video material. There is no sRGB mode, so if you're seeking that gamut, it is not provided.
Calibration fixes the hue errors and tightens up blue nicely. But red gets a little under-saturated. The error is small and doesn't significantly impact SDR content since it's already rendered with an over-saturated gamut. In fact, it looks a bit more natural. Given that the OLED G9 is capable of the full DCI-P3 gamut, this is obviously a design choice on Samsung's part and a good one at that.
Comparisons
Image 1 of 2
The OLED G9's 2.81dE color error is a respectable number, but it isn't low enough to beat the other monitors. That's not a concern because the accuracy level here is high. These are pro-level numbers coming from gaming monitors, so I'm impressed.
The gamut volume result carries a similar interpretation. Though the OLED G9 comes in fifth, it has over 98% coverage of DCI-P3, putting it well ahead of the LCD average. OLED panels are colorful as a category, and as I've already said, there isn't a bad one out there. My only complaint is that there's no accurate sRGB mode. With 116.29% coverage of that smaller gamut, all SDR content will be slightly over-saturated. Visually, this won't be a problem for anyone but the pickiest users.
Test Takeaway: The OLED G9 aces the color tests without calibration. A few small adjustments take it to the reference level. I'm also happy to see a choice between 2.2 and BT.1886 gamma. You won't find the latter standard in computer monitors too often. Whether playing games or watching video content, the OLED G9 delivers a stunningly accurate and colorful image.
MORE: Best Gaming Monitors
MORE: How We Test PC Monitors
MORE: How to Buy a PC Monitor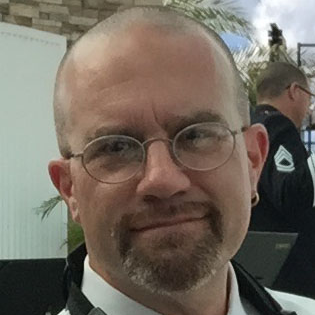 Christian Eberle is a Contributing Editor for Tom's Hardware US. He's a veteran reviewer of A/V equipment, specializing in monitors.