Why you can trust Tom's Hardware Our expert reviewers spend hours testing and comparing products and services so you can choose the best for you. Find out more about how we test.
Our HDR benchmarking uses Portrait Displays' Calman software. To learn about our HDR testing, see our breakdown of how we test PC monitors.
The OLED G9 supports HDR10 signals with an automatic switchover. It also supports HDR10+ and its dynamic tone mapping, but I didn't have a way to generate that signal format. As an OLED, its HDR is on a completely different plane than any LCD monitor.
HDR Brightness and Contrast
Image 1 of 3
To find the OLED G9's maximum HDR white level, I had to measure a 25% window pattern rather than a full field. It's rated for HDR400, and it exceeds that level comfortably. If you want super bright HDR, the Corsair is a better choice. But for visual impact, all the monitors are of the same quality. Deep black levels and infinite contrast are what truly define the HDR standard and every OLED I've reviewed so far is a credit to that.
Grayscale, EOTF and Color
Image 1 of 3
The OLED G9 has some of the best HDR grayscale and EOTF tracking I've ever seen. There are no visible errors in any part of the image, from bright to dark. The tone-map transition is correctly rendered at 65%, which is appropriate for the measured white level.
The extra color I knew was there showed up in my HDR gamut tests. Every primary and secondary color is fully rendered. Though a few other OLEDs have slightly greater volume, the difference is nearly impossible to see with the naked eye. And the OLED G9 tracks all targets closely with just slight over-saturation. The Rec.2020 test shows the same behavior where coverage stops at around 85% for red, green, cyan and magenta and fully covers blue and yellow. Again, that's a near-perfect visual result. There is no one that will think the OLED G9 isn't one of the most colorful monitors they've ever seen.
Test Takeaway: Like all OLEDs, the OLED G9 is an ideal HDR display. It has infinite dynamic range, which only enhances the HDR effect. And it hits all the marks for grayscale, luminance tracking and gamut accuracy. Only another premium OLED can match its image fidelity. HDR is truly stunning here.
MORE: Best Gaming Monitors
MORE: How We Test PC Monitors
MORE: How to Buy a PC Monitor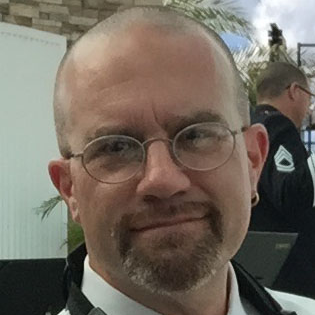 Christian Eberle is a Contributing Editor for Tom's Hardware US. He's a veteran reviewer of A/V equipment, specializing in monitors.