Why you can trust Tom's Hardware Our expert reviewers spend hours testing and comparing products and services so you can choose the best for you. Find out more about how we test.
To compare the OLED G9's performance, I have an all-OLED group with refresh rates ranging from 138 to 240 Hz. We have Philips' 42M2N89 and 34M2C8600, Corsair's Xeneon Flex, Alienware's AW3423DWF and Samsung's OLED G8.
Pixel Response and Input Lag
Click here to read up on our pixel response and input lag testing procedures.
Image 1 of 2
Though the panel response speeds vary from four to eight milliseconds, the visual differences are small. OLED panels refresh the screen differently than LCDs, so they can maintain higher motion resolution at a given rate. At 240 Hz, motion blur is completely absent and there are no artifacts like the black and white trails you often see from LCDs. The OLED G9 also has very low input lag. 24ms puts it among the fastest panels I've tested.
Test Takeaway: The OLED G9 exhibits the same smooth play and feel as every OLED I've tested. Though there are small differences in overall lag, it's hard to differentiate OLEDs from one another. They are on a very level plane when it comes to gaming. In other words, there isn't a bad one in the bunch. The OLED G9 is an excellent gaming monitor thanks to its high motion resolution and low lag. It truly doesn't get much better.
Viewing Angles
OLED viewing angles are very similar to one another, with almost no visual difference between displays. The OLED G9 maintains brightness at 45 degrees to the sides with a slight shift to red. The top view goes a little cool but also maintains brightness and gamma. The slight color variations are caused by the panel's polarizing layer. It is much less aggressive than what's found in an LCD, but it is there, nonetheless.
Screen Uniformity
To learn how we measure screen uniformity, click here.
OLED panels live in the premium price category, so one would expect good quality control. The OLED G9 is no exception, with a respectable 9.46% score. I could not see any variation in brightness or color in any field patterns. Since a zero black level can't be measured, I used a 10% raster. My G9 sample looked perfect in every way.
MORE: Best Gaming Monitors
MORE: How We Test PC Monitors
MORE: How to Buy a PC Monitor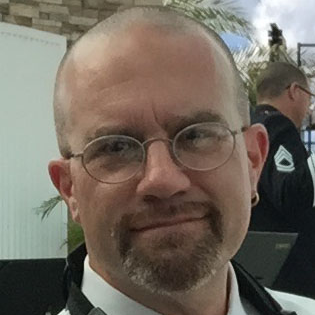 Christian Eberle is a Contributing Editor for Tom's Hardware US. He's a veteran reviewer of A/V equipment, specializing in monitors.