Rapidus: We Want to Serve TSMC's Customers, But We Won't Be Like TSMC
Rapidus only wants to serve five to 10 companies, at least initially.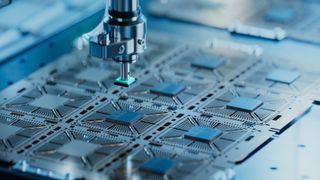 (Image credit: Shutterstock)
Rapidus, a semiconductor consortium backed by the Japanese government and industrial conglomerates, plans to start high-volume production of chips on its 2nm fabrication process in 2027. In a bid to ensure that all of its production capacity is used, Rapidus wants to land orders from at least one global company, essentially competing with TSMC and other foundries. But at the same time, Rapidus does not plan to be like TSMC.
Modern fabrication technologies costs billions of dollars to develop and while IBM, which is helping Rapidus with its 2nm manufacturing process has done a lot of heavy lifting when it comes to materials research and other time-consuming things, Rapidus will still have to do a lot. Equipping a fab with top-notch equipment is tremendously expensive, which is why Rapidus estimates that it is going to need around $35 billion to start making 2nm chips in 2027.
In a bid to recoup production node R&D costs and fab costs, one needs to produce a boatload of chips on a leading-edge node and Japanese companies may not generate significant demand for such parts. Which is why Rapidus needs to land orders from a multinational like Apple or AWS.
"We are looking for a U.S. partner, and we have begun discussions with some GAFAM [Google, Apple, Facebook, Amazon and Microsoft] corporations," said Atsuyoshi Koike, chief executive of Rapidus, in an interview with Nikkei. "Specifically, there is demand [for chips] from data centers [and] right now, TSMC is the only company that can make the semiconductors they envision. That is where Rapidus will enter."
Indeed, the number of companies developing custom chips for datacenters is skyrocketing these days. Amazon and Google developed plenty of their own designs to address their specific needs and Apple of course has dozens of SoCs and chips powering its consumer electronics devices. All of these companies use TSMC since the company has the most competitive process technologies and since they can leverage their IP across different product lines.
Apparently, Rapidus wants to land orders from at least one these companies — which is not an impossible endeavor, since in addition to conglomerates like Apple and Google, there are other hyperscalers that need custom silicon and they may choose Rapidus over TSMC or Samsung Foundry if the former can offer a competitive production technology, good yields, and a competitive price.
Interestingly, Rapidus is not looking forward serving dozens of companies, but only intends to serve five to 10 clients.
"Our business model is not that of TSMC, which manufactures for every client," said Koike. "We will start with around five companies at most, then eventually grow to 10 companies, and we'll see if we'll increase the number beyond that."
It remains to be seen whether 5 to 10 companies can generate enough demand to recoup tens of billions of dollars that Rapidus will need to invest to start 2nm production in 2027. Meanwhile, winning even five customers with significant 2nm orders in 2027 will be quite difficult, since the number of companies willing to invest in designs to be made on a leading-edge node is fairly limited.
Then again, from Japanese government point of view, Rapidus is meant to rejuvenate the leading-edge semiconductor supply chain in the country — so even if the company's 2nm node does not turn out to be a triumph, it will still pave the way for successors and open new doors to local chip designers.
Join the experts who read Tom's Hardware for the inside track on enthusiast PC tech news — and have for over 25 years. We'll send breaking news and in-depth reviews of CPUs, GPUs, AI, maker hardware and more straight to your inbox.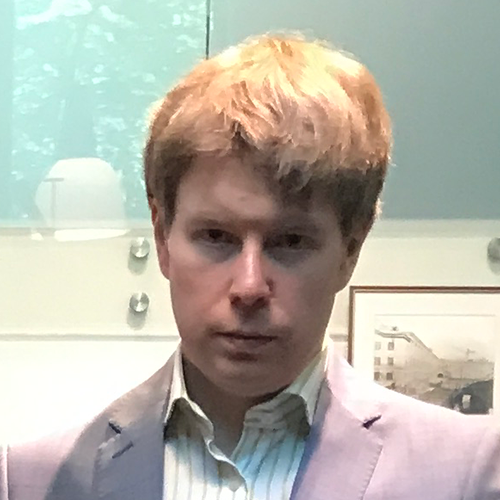 Anton Shilov is a Freelance News Writer at Tom's Hardware US. Over the past couple of decades, he has covered everything from CPUs and GPUs to supercomputers and from modern process technologies and latest fab tools to high-tech industry trends.
Good luck? TSMC serving hundreds / thousands of fabless firms isn't a con per se. It helps amortize the obscene cost of R&D. What, is Rapidus going to recoup all that R&D in the years that 2nm is the leading edge?

No. Once 2nm is cheap enough, they'll likely find enormous profits by allowing more cost-sensitive firms to fabricate on 2nm. Some money is better than no money.

TL;DR: You don't build an apartment building and then when the building is old, you demolish it and start over. No, you reduce prices and get more customers.

It'll all depend on Rapidus' execution. If they can guarantee higher-quantity / higher-perf / lower-power, yeah, the world over will be pining to get fabbed there.

If not? Welcome to the world of "a few steps behind" TSMC, aka Intel & Samsung.

Reply

Good luck? TSMC serving hundreds / thousands of fabless firms isn't a con per se. It helps amortize the obscene cost of R&D. What, is Rapidus going to recoup all that R&D in the years that 2nm is the leading edge?

No. Once 2nm is cheap enough, they'll likely find enormous profits by allowing more cost-sensitive firms to fabricate on 2nm. Some money is better than no money.

TL;DR: You don't build an apartment building and then when the building is old, you demolish it and start over. No, you reduce prices and get more customers.

It'll all depend on Rapidus' execution. If they can guarantee higher-quantity / higher-perf / lower-power, yeah, the world over will be pining to get fabbed there.

If not? Welcome to the world of "a few steps behind" TSMC, aka Intel & Samsung.

I read it as Rapidus trying to both hedge their investment and as an issue with what their capacity will be. If you can sign a massive multinational then you guarantee a revenue stream for at least a couple of years. Two, what is their capacity going to look like? Even if Rapidus came out and said we want to be like TSMC, they just won't have the same capacity nor the trailing edge nodes to serve hundreds/thousands of fabless customers. So I think it's more a matter of we can't be TSMC in ther short term, more so than we don't want to be like TSMC. Naturally wrapped up in some pleasant sounding corporate messaging.

Reply