Why you can trust Tom's Hardware Our expert reviewers spend hours testing and comparing products and services so you can choose the best for you. Find out more about how we test.
Our standard benchmarks and power tests are performed using the CPU's stock frequencies (including stock Thermal Velocity Boost), with all power-saving features enabled. Optimized defaults are set in the BIOS and the memory set using the XMP profiles. For this baseline testing, Windows is set to High Performance before switching over to Balanced during power testing, so the PC idles appropriately.
Synthetic Benchmarks
Synthetics are a great tool to determine if a board runs out of spec, as identical settings should produce similar performance results. Advanced memory timings are the one place where motherboard makers can still optimize for either stability or performance, though, and those settings can impact some testing.
Image 1 of 21
In our synthetic benchmarks, the Crosshair Extreme showed promise. In 7Zip, the scores for decompression and compression were right around average. The Cinebench multi-threaded test was the second-highest score tested so far with thai board, while single-core performance was below average. POV-Ray resulted in more of the same, where multi-threaded performance was good, but the single-threaded results were slightly below average. The board performed well in the PCMark 10 suite and held its own during the AIDA64 memory bandwidth tests, even though it ran at a 1:2 ratio out of the box. In the end, this board does well on the multi-threaded side of things, with single-thread performance just on the slower side of average.
Timed Applications
Image 1 of 4
For timed applications, the Crosshair Extreme was spot on average, with a time of 11.92 seconds (average is 11.95). Corona testing took 46 seconds, which is also about average. In both Handbrake tests, our board also landed on average, completing the x264 test in 129 seconds while the x265 test ran 301 seconds. The overall results in the timed applications were average for these heavily threaded tests—nothing to worry about on this front.
3D Games and 3DMark
Image 1 of 4
Starting with this review and X570S chipsets, we've updated our game tests and hardware (video card) to match the Intel platform. We stopped using The Division 2 and Forza Horizon 4 and now use Far Cry: New Dawn and F1 2020, using the Asus TUF Gaming RTX 3070. Games are run at 1920x1080 resolution using the Ultra preset. As the resolution goes up, the CPU tends to have less of an impact. The goal with these settings is to determine if there are differences in performance at the most commonly used resolution with settings most people use or at least strive for.
We saw appreciable gains during our gaming tests when moving from the 3900X to the newer 5950X in these titles. Between the clock speeds, IPC and significant cache differences, performance increased using this CPU at our 1080p test resolution. If you game at a higher resolution, chances are you won't see those gains unless you're using one of the new, ultra-fast Nvidia or AMD GPUs. In 3DMark Fire Strike the board achieved an average score compared to its peers, while the Time Spy was result was the fastest we've tested so far (albeit by a small margin).
We know this Ryzen-based system can push the RTX 3070 to its fullest potential when looking at the games. In F1 2020, the Extreme Aero averaged 210 FPS, more than our Rocket Lake-based system but matching the slowest 5950X results so far. That said, the average is 213 FPS, so it's a mere 1.5% off. Far Cry averaged 128 FPS, which is the slowest result so far. Here the average is right around the 132 FPS mark, yielding around a 3% deficit from average. Not much of a difference here, but still slower than average.
Power Consumption / VRM Temperatures
We used AIDA64's System Stability Test with Stress CPU, FPU and Cache enabled for power testing, using the peak power consumption value. The wattage reading is from the wall via a Kill-A-Watt meter to capture the entire ecosystem. The only variable that changes is the motherboard; all other parts are the same.
Power use on our Crosshair Extreme was on the high side overall. The board sat idle using 88W, which is the highest we've seen out of our tested boards (by 3W) so far. Load wattage peaked at 237W, which is above most other boards as well. If you average the two, you get a 163W value, tied for the second-highest average use. In the end, if you're looking to run a power-efficient system out of the box, you can certainly do better than the Extreme. That said, you'd hardly notice a difference on your electric bill between most of these boards.
Image 1 of 4
The Crosshair Extreme's 18-phase 90A Vcore MOSFETs handled our Ryzen 5950X without issue at both stock and while overclocked to 4.4 GHz. During stock operations, the VRMs peaked at around 44 degrees Celsius according to our probes (sensors registered almost 50 degrees Celsius), which is on the cooler side of our results. While overclocked, the VRMs peaked at nearly 50 degrees Celsius -- another result on the cooler side of things. Overall, the oversized heatsinks did a great job keeping the VRMs cool, even beating out some actively cooled boards in the process. You'll have no issues with this VRM using ambient or extreme cooling methods.
Overclocking
There are several ways to overclock on AMD platforms, depending on your goals. If your focus is single-threaded performance, you may want to focus on using Precision Boost Overdrive (PBO) and adjusting its parameters. If you can use all cores and threads, setting a manual CPU multiplier and voltage is likely the better route. While the latter clips peak single-threaded performance slightly, it increases all core/thread performance over the all-core boost. To that end, we settled on 4.4 GHz at ~1.3V for an all-core/thread overclock.
The Crosshair VIII Extreme overclocked our 16-core/32-thread Ryzen 9 5950X without issue. We set LLC to the Asus recommendation (Level 4) Turbo, set a fixed voltage of 1.3V, and off we went with minimal vdroop. The lack of vdroop was expected, considering the eighteen 18-phase 90A power delivery is the most robust we've seen on the X570 platform.
On the memory side, we know AMD is limited to around 3600/3733 MHz when keeping FCLK at a 1:1 ratio with the memory. With this in mind, we add two more sticks and run 4x8GB at DDR4 3600, which is AMD's current sweet spot. We didn't run into any issues, but out of the box, the board set our memory to 1:2 ratio by default. But we then set it to 1:1 and it worked without issue. I would like to see this board set the 1:1 ratio by default for DDR4 3600, but that's something you can fix in just a couple of seconds.
Final Thoughts
It's been a while since we've seen the Extreme moniker from Asus for an AMD (X370 was the last). It was a good board back then, and the updated X570 version today follows in its footsteps. In addition to the premium appearance, the board comes with one of the most capable VRMs we've seen. So its overclocking ability is only limited to your cooling capability (and the limitations of your silicon). Other features are also top-notch, including the latest Realtek/Supreme FX audio codec (and a separate DAC), and networking with 10 GbE and integrated Wi-Fi 6E. The Thunderbolt 4 ports and front-panel USB 3.2 Gen2x2 Type-C ports give you plenty of fast connectivity as well. If you need a lot of fast storage, you're well taken care of with up to five M.2 modules that can work simultaneously.
In all, the board has almost everything you could reasonably expect. But priced at $799.99, it's going to put a big dent in your wallet. But if you opt to build your new X570 rig around this board, you can do so knowing you've got one of the most well-built and feature-rich boards for the platform. It's not all about the hardware, either. The Crosshair VIII Extreme looks the part of a flagship motherboard too. From the predominately black, almost brooding appearance to the bright and tactful RGB implementation, the Crosshair VIII Extreme can easily be centerpiece of your build.
Most of the major board partners have competition in this high-end space. MSI has the MEG X570 Godlike ($699.99) and Gigabyte adds the X570 Aorus Xtreme ($652.99) -- both available since launch day. ASRock doesn't have a direct competitor by price, but sets the bar for the most expensive X570 board with its water-cooled X570 Aqua ($1000+). All these boards have overbuilt power delivery and can handle the power-hungry Ryzen 9 5950X under any circumstance. But only the Asus supports five M.2 storage devices.
The Crosshair VIII Extreme benefits from its newness, and uses the latest-generation audio codec and integrated Wi-Fi 6E, compared to the others that have been out for a while, and so use last-generation audio and Wi-Fi 6. While neither will be deal breakers for most, it may help support the price point over the Gigabyte and MSI offerings. I'd imagine if you're looking for a board of this caliber, having the latest and greatest may be more important than the actual real-world benefits -- but we certainly won't judge.
If you're looking for one of the best motherboards X570 has to offer, look no further than the Asus ROG Crosshair VIII Extreme. Between its powerful VRMs and the latest and greatest features, this board has everything you could want from a flagship-class part. If you've got an $800 budget for an X570 motherboard, the ROG Crosshair VIII Extreme should be at the top of your list.
MORE: Best Motherboards
MORE: How To Choose A Motherboard
MORE: All Motherboard Content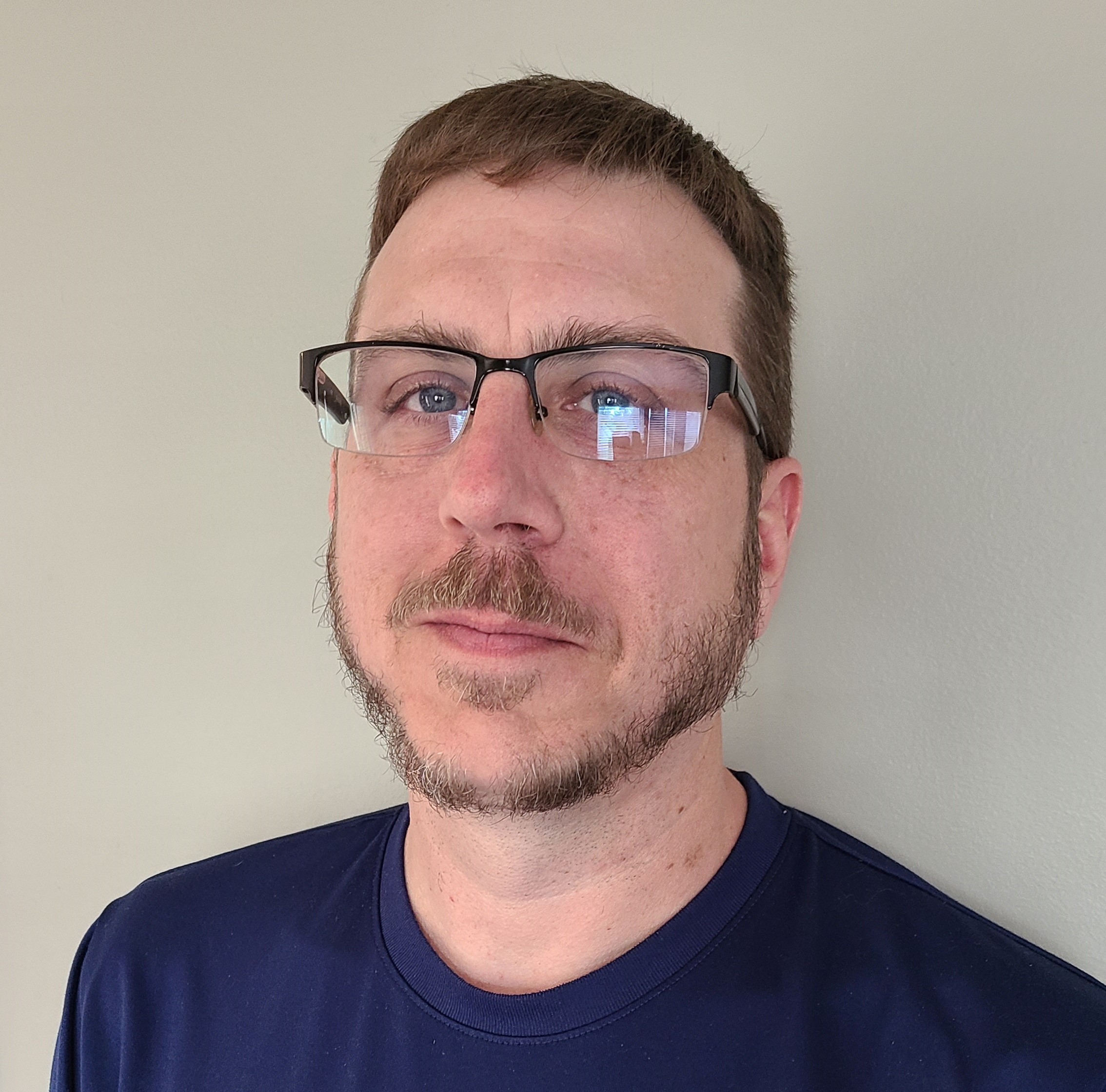 Joe Shields is a Freelance writer for Tom's Hardware US. He reviews motherboards.