Why you can trust Tom's Hardware Our expert reviewers spend hours testing and comparing products and services so you can choose the best for you. Find out more about how we test.
Test System Setup
For our CPU cooling tests, we use the same hardware, overclock and configuration for each and every test to minimize environment variables in testing. This allows for all results across all coolers tested on the platform to be viable as side-by-side examination for direct compare/contrast.
Swipe to scroll horizontally
| | |
| --- | --- |
| CPU | Intel i9-10850K LGA1200 (Comet Lake), all 10 cores 4.6Ghz @ 1.190v (3.60Ghz stock speed, single core boost @ 5.2Ghz) |
| Motherboard | MSI Z490 MEG Godlike (bios vers. 7C70v12) |
| Memory | Corsair Dominator Platinum RGB, 16GB (2x8GB) DDR4-3600 |
| Storage | Corsair MP600 m.2 2280 NVMe, 500GB |
| Graphics | Gigabyte GTX 1050Ti |
| Power Supply | be quiet! Dark Power Pro11 1200w |
| Chassis | Corsair Graphite 760T |
| Monitoring | CrystalFontz CFA-633-TMI-KU, 4x Dallas One Wire WR-DOW-Y17 sensors |
| Fan Control | Corsair Commander Pro, 100%/50% PWM Speed profiles (liquid cooling pump always @100%, if applicable) |
| OS | Windows 10 Pro 64bit |
| Networking | Disconnected, not used |
| Thermal Compound | Arctic MX-4 |
Data comparisons are based on data collected from testing performed on our new Intel i9-10850K system, including re-visiting many previously covered products which were originally covered on the prior testing platform which pivoted around an i7-5930k (4.20ghz @1.20v).
All data reported for this article has been collected on the current Intel i9-10850K platform and will be maintained as like-for-like evaluation of ongoing cooling coverage.
Prime95 v29.4b8 (no AVX) is used for two-hour intervals, one managing fans at 50% PWM and the other at 100% PWM with RPM measurements being taken every 3 seconds and averaged across the duration of each 2-hour capture. Omitting AVX instruction sets allows for accurate, 100% loads at chosen clock speeds while allowing AVX instructions would provide higher, albeit, unrealistic synthetic CPU loads and excessive heat production, less indicative of real-world use.
This also allows for a greater range of CPU coolers to be tested and compared without the need to configure the system differently for smaller coolers, which may not handle the excessive thermal loads being generated during testing, while larger coolers might be better equipped to manage heat output produced by the Core i9-10850K .
While the test platform is quite capable of a 10-core overclock at 5.0Ghz and 1.265v, we were seeing 360mm AIOs struggle to keep core temperatures in check at lower fan speeds, providing insight that the enthusiast-grade i9's need excellent cooling if the goal is substantial overclocking.
HWInfo64 is used for real-time core temperature readout, thermal throttling alerts, motherboard power consumption, CPU speed and logging of data, while a CrystalFontz CFA-633-TMI-KU is used to monitor and later average both ambient room (2 probes) and motherboard voltage regulator heatsink (2 probes).
Comparison Coolers
Looking at our thermal load temperature comparison, right away we see some strong similarities to the Deepcool AS500 with its larger sibling, the Assassin III. The Cooler Master Master Air MA410M and be quiet! Shadow Rock 3 are each similar in price as well as overall performance, making them good comparisons for this testing group.
As expected, the larger 140mm fans of the Deepcool products rotate a bit more slowly than the faster pair of 120mm fans used by the MA410M and the 135mm fan used by the Shadow Rock 3.
Large, 140mm fans like those on the Deepcool AS500 and Assassin III benefit from slower rotational speed, but even the 135mm fan of the be quiet! Shadow Rock 3 makes an impact with low decibel levels. However, even a pair of 120mm fans on the Cooler Master MA410M are reasonably good at both full and half speeds.
The Deepcool AS500 benefits from doing very well in our thermal load tests while remaining very quiet in the process. Close comparisons between thermal load temperatures or noise levels can result in some interesting results within this chart.
Conclusion
The Deepcool AS500 is priced at $59.99 (£54.99) at launch, making it a very good performance value compared with others in the testing group. At that price, this cooler looks to be an early system builder favorite.
Image 1 of 2
Shots from our FLIR ONE Pro thermal camera show only slight differences between 50% and 100% fan speed operation under load. The AS500's 140mm fan and cooler tower provide efficient cooling at nearly inaudible noise levels.
Deepcool impresses with its new 140mm tower cooler, the AS500. At first glance, it appears to be simply half of the Assassin III dual tower cooler, but we hesitate to even make this comparison as the AS500 performs within just a few degrees of its larger sibling in our tests while doing so at a substantial price discount.
It should be noted that higher core counts and stronger overclocks will ultimately begin to push the AS500 beyond its limit and into the realm of large, dual-tower air cooling, 360 AIOs or custom water cooling. However, for the vast majority of system builders, the AS500 provides great results as a less-costly alternative to higher-priced extreme air and AIO coolers.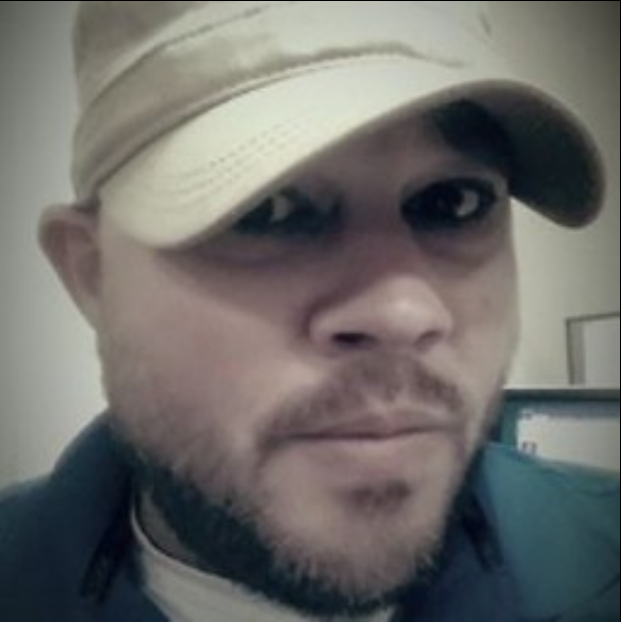 Garrett Carver is a contributor for Tom's Hardware, primarily covering thermal compound comparisons and CPU cooling reviews; both air and liquid, including multiple variations of each.