Why you can trust Tom's Hardware Our expert reviewers spend hours testing and comparing products and services so you can choose the best for you. Find out more about how we test.
The Armada 27 has solid out-of-box color accuracy. Calibration is not required but the effort pays off in multiple ways. Not only can one improve picture quality, but it's also possible to independently calibrate multiple image modes. Only a few monitors have this ability.
Grayscale and Gamma Tracking
Our grayscale and gamma tests use Calman calibration software from Portrait Displays. We describe our grayscale and gamma tests in detail here.
Image 1 of 4
Starting with Standard mode, you can see that grayscale tracking is quite good with only the 90 and 100% steps cracking the 3dE line. That's the point where errors become visible to the naked eye. In actual content, few users would see a problem. Gamma also tracks to near perfection at the reference line.
Native mode is a bit cool before calibration with more visible errors above the 60% brightness point. If you want the wide gamut it offers, calibration should be performed. Or you can use the settings I detailed earlier.
With adjustments in place, both Standard and Native show reference-level grayscale and gamma tracking. Only Native mode shows a slightly lighter gamma. But the values are still within a tight range, which means it'll be hard to see any issues. Note that you'll need different RGB and brightness values to achieve the same result. It's all in the table I put on page two. This is excellent performance.
Comparisons
Image 1 of 4
For the comparison, I've charted the Armada 27's Standard mode. The values aren't vastly different in Native, but Standard produces the lowest error levels. 2.40dE out of the box means you don't need to calibrate. But adjustment brings that number down to 1.20dE, which is a visible improvement.
In every case, gamma tracking is exemplary, with only a 0.07 range of values and little deviation from the 2.2 reference. It doesn't get much better than that.
Color Gamut Accuracy
Our color gamut and volume testing use Portrait Displays' Calman software. For details on our color gamut testing and volume calculations, click here.
Image 1 of 4
As stated, Standard mode uses the sRGB gamut while Native expands to DCI-P3. Before calibration, the errors are minuscule, with no visible issues. Saturation and hue points are all on target, with only a slight hue deviation in the cyan secondary. RGB adjustments fix that neatly and take the average error to an extremely low level. This is pro-monitor territory.
The Native mode is much the same, with no visible errors before or after calibration. Like most wide gamut screens, the Armada 27 is a bit under-saturated in the green primary. And it backs off in red to create a usable compromise when viewing SDR content in the extended gamut. Though Standard (sRGB) is the more accurate mode for SDR, most users will likely prefer the extra color offered by Native (DCI-P3). By under-saturating red, it avoids looking overblown or cartoonish.
Comparisons
Image 1 of 2
Again, I have charted the Standard mode for the comparison. The Armada 27 delivers reference quality performance with a tiny average error of 0.87dE. The value for Native mode is slightly higher at 1.61dE. Neither mode will have visible issues. It truly doesn't get better than this, especially for $500.
The Armada 27 doesn't have the largest color gamut of the bunch but it's pretty close to the top. I've measured a few screens that crack 100% of DCI-P3 but most are at the same level or below. With near total coverage of both sRGB and DCI-P3, the Armada 27 can be used for critical apps since its errors are so low.
MORE: Best Gaming Monitors
MORE: How We Test PC Monitors
MORE: How to Buy a PC Monitor: A 2022 Guide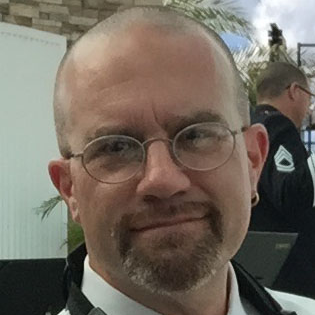 Christian Eberle is a Contributing Editor for Tom's Hardware US. He's a veteran reviewer of A/V equipment, specializing in monitors.