Why you can trust Tom's Hardware Our expert reviewers spend hours testing and comparing products and services so you can choose the best for you. Find out more about how we test.
Our HDR benchmarking uses Portrait Displays' Calman software. To learn about our HDR testing, see our breakdown of how we test PC monitors.
The Armada 27 supports HDR10 signals by switching automatically to HDR mode. There are no picture options available, but I found decent contrast thanks to a dimming feature and solid color accuracy, enough to say its HDR image looks better than the SDR version.
HDR Brightness & Contrast
Image 1 of 3
The Armada 27 is certified for DisplayHDR 400, and it is indeed the brightest screen here with over 487 nits peak. That ensures that highlights will pop against mid-toned and dark backgrounds which enhances the perception of dynamic range.
Black levels are respectable enough to double the effective contrast to 2,164.7:1. While that isn't quite in the NZXT's territory, it's a little better than the VA-based BenQ which only manages 2009.9:1. This is very good performance and puts the Armada 27 above the many monitors which have no extra contrast available for HDR content.
Grayscale, EOTF & Color
Image 1 of 3
Aside from a slight warm tone, the Armada 27's HDR grayscale tracking is solid. The error is barely visible and, in my experience, did not detract from the HDR effect. The EOTF tracks almost perfectly, with only tiny variations from the reference line. The tone-map transition point is at 65% which is a good thing. Though there are no picture adjustments available, HyperX has clearly set up the monitor correctly.
Color tracking shows a bit of over-saturation in red and blue, which is not unusual in the HDR monitors I've tested. This helps pump up the presentation without masking fine detail in the mid-tones. Hues are on target, so HDR color looks natural and correct. For Rec.2020-mastered content, the Armada 27 slightly exceeds the saturation targets until it runs out of color at around 90% saturation. This is the right way for an HDR monitor to present as much of the gamut as possible.
MORE: Best Gaming Monitors
MORE: How We Test PC Monitors
MORE: How to Buy a PC Monitor: A 2022 Guide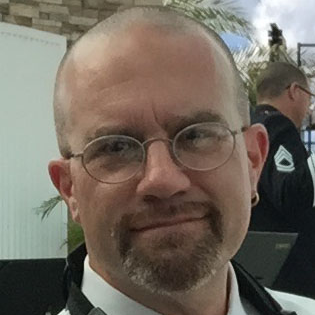 Christian Eberle is a Contributing Editor for Tom's Hardware US. He's a veteran reviewer of A/V equipment, specializing in monitors.