Why you can trust Tom's Hardware Our expert reviewers spend hours testing and comparing products and services so you can choose the best for you. Find out more about how we test.
Our HDR benchmarking uses Portrait Displays' Calman software. To learn about our HDR testing, see our breakdown of how we test PC monitors.
The MAG325CQRF supports HDR10 signals with an automatic switchover. There are no picture adjustment options, but I found good accuracy in most tests.
HDR Brightness and Contrast
Image 1 of 3
If you rank HDR monitors by peak brightness, none of these displays will rock your world. They all deliver similar brightness and contrast for SDR and HDR content. The VA panels offer excellent black levels and contrast, so HDR does look better, especially when color is factored in, which the MAG325CQRF has in abundance. While a dynamic contrast option would improve things, the MAG325CQRF still delivers decent HDR quality.
Grayscale, EOTF and Color
Image 1 of 3
The MAG325CQRF nails the HDR grayscale and EOTF tests. There are no visible errors with all values under 2dE. Very few monitors are this close to reference. The EOTF tracks almost perfectly, with just a slight dip at 10% where it is a tad dark. The tone-map transition is on-point at 60%, where it should be given the measured peak brightness.
The HDR gamut charts show some interpretation on MSI's part. Over-saturation is the order of the day, with all points well past their targets. This enhances the perception of color and sets it apart more clearly from SDR. That is good, but some fine detail may be lost in the process. In practice, I saw little to complain about when gaming. HDR had more impact and was definitely more colorful than the same content viewed in SDR mode. The Rec.2020 chart shows similar behavior with general over-saturation. The MAG325CQRF's high volume means it will cover more of that gamut which you can clearly see. It gets over 90% in red, magenta and blue. Green, cyan and yellow top out at around 80%. That's a lot of color. It isn't super accurate, but the image is impactful.
Test Takeaway: The MAG325CQRF has very accurate HDR grayscale and luminance tracking which gives it a decent HDR image despite its low brightness. Color is extremely vivid and occasionally looks overblown, but is generally pleasing in games.
MORE: Best Gaming Monitors
MORE: How We Test PC Monitors
MORE: How to Buy a PC Monitor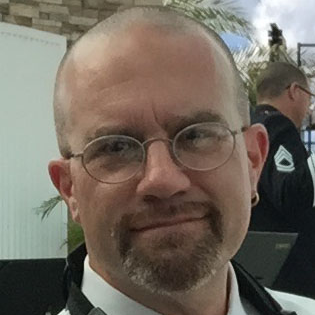 Christian Eberle is a Contributing Editor for Tom's Hardware US. He's a veteran reviewer of A/V equipment, specializing in monitors.
Unfortunately, 108 nits brightness is barely usable. Even my CX OLED with a 100% white window on the screen is brighter than that...

Reply