Why you can trust Tom's Hardware Our expert reviewers spend hours testing and comparing products and services so you can choose the best for you. Find out more about how we test.
The MAG325CQRF has many possible picture modes when you count all the combinations of the Game Mode and Pro Mode choices. To avoid confusion, I suggest picking Premium/User and setting brightness to taste.
Grayscale and Gamma Tracking
Our grayscale and gamma tests use Calman calibration software from Portrait Displays. We describe our grayscale and gamma tests in detail here.
Image 1 of 2
In the MAG325CQRF's Premium/User mode, the default Normal color temp comes closest to 6500K. You can see a little warmth creeping in from 40% on up. But this is barely visible in actual content. I was able to calibrate the user color temp to a high standard but that option limits brightness to just 108 nits. That was unusable in my office environment during the day. Gamma tracks well with a slight dip (too bright) at the 10% brightness step.
Choosing the sRGB Pro Mode renders that gamut and makes grayscale tracking a little cool in tone. Again, this is a tiny error, hard to spot in actual content. Gamma tracks the same as before which is a good thing. You can adjust the brightness slider in this mode, but other image options are grayed out.
Comparisons
Image 1 of 4
By the numbers, the MAG325CQRF is slightly less accurate than the other screens save the Viotek. 3.76dE is a value that suggests calibration is needed. But the brightness reduction from the user color temp is too great. The best picture quality is found using the Normal color temp in the Premium/User mode. This is good performance, but there is room for improvement.
Gamma is tight, which helps make up for the grayscale flaws. Aside from a slight dip at 10% brightness, all values are right on the 2.2 reference. I measured a tiny 0.15 range of values and a 1.36% variation, an actual value of 2.17.
Color Gamut Accuracy
Our color gamut and volume testing use Portrait Displays' Calman software. For details on our color gamut testing and volume calculations, click here.
Image 1 of 2
The MAG325CQRF's native color gamut fared well in my tests. Volume is large, which means the picture is vivid and vibrant with high saturation of all colors. The chart shows slight hue variations in red, but these errors are not visible to the naked eye. There is a little bonus red and magenta, which does not harm image quality.
Choosing the sRGB option from the Pro modes renders that gamut correctly with a slight under-saturation in red. Magenta and yellow are slightly off their hue targets as well. But with an average error of 2.12dE, there are no visible issues to report here. The MAG325CQRF's sRGB mode is perfectly usable for color-critical applications.
Comparisons
Image 1 of 2
At 2.47dE for the DCI-P3 gamut, the MAG325CQRF is mid-pack in the comparison. Only the Viotek and Galax screens are over the 3dE mark, so in practice, none of the monitors have visible color errors. The MSI takes its advantage in the volume test where it has almost 2% more volume than the Gigabyte. That difference will be hard to spot, but the other four monitors will be clearly less colorful. This is excellent performance. It's also good that sRGB volume is just a whisker below 100%, which is ideal.
Test Takeaway: It's a shame that the MAG325CQRF's user color temp cuts brightness because it would be a pro-level monitor if it didn't. In any event, the Normal color temp is pretty close to the mark, while gamma and gamut accuracy are spot-on. Coupled with tremendous color volume, the MAG325CQRF will surely satisfy gamers and entertainment enthusiasts.
MORE: Best Gaming Monitors
MORE: How We Test PC Monitors
MORE: How to Buy a PC Monitor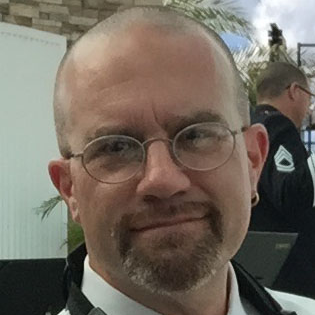 Christian Eberle is a Contributing Editor for Tom's Hardware US. He's a veteran reviewer of A/V equipment, specializing in monitors.
Unfortunately, 108 nits brightness is barely usable. Even my CX OLED with a 100% white window on the screen is brighter than that...

Reply