Why you can trust Tom's Hardware Our expert reviewers spend hours testing and comparing products and services so you can choose the best for you. Find out more about how we test.
The answer to the question, "What makes a good gaming monitor?" is not singular. Much depends on user preference when it comes to size and shape. Throw a curve into the mix and you also must consider gaming type. The best experience comes from having the right tool for the job. Curved monitors cover a wide range of configurations, but if you're looking for the greatest possible wraparound effect, a 1000R screen in the 16:9 aspect ratio delivers the most extreme one.
The MSI MAG325CQRF delivers a lot of performance and credibility for $330. Its 32-inch VA panel isn't super high in pixel density, but with 438 square inches of screen, it has more area than a 34-inch 21:9 monitor. Contrast is extremely high at over 4,500:1 and color saturation is equally over the top with more than 96% DCI-P3 coverage thanks to a Quantum Dot backlight. The only bummer for me was the user color temp, which can be calibrated to a high standard but also cuts peak output to just 108 nits. If you play games in a dark room, you'll be fine.
The best part is its video processing. The MAG325CQRF has one of the best overdrives I've seen from any monitor, including much more expensive premium models. Motion resolution is as good as it gets for a 170 Hz display and the backlight strobe is a viable alternative to Adaptive-Sync. MSI adds further value with an LED strip in the back and a KVM function with USB-C.
If you're looking for the most curve, lots of color & contrast, superb gaming performance, and a low price, the MSI MAG325CQRF is hard to beat.
MORE: Best Gaming Monitors
MORE: How We Test PC Monitors
MORE: How to Buy a PC Monitor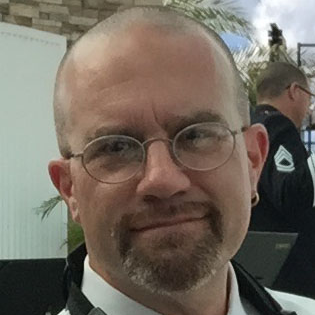 Christian Eberle is a Contributing Editor for Tom's Hardware US. He's a veteran reviewer of A/V equipment, specializing in monitors.
Unfortunately, 108 nits brightness is barely usable. Even my CX OLED with a 100% white window on the screen is brighter than that...

Reply