Why you can trust Tom's Hardware Our expert reviewers spend hours testing and comparing products and services so you can choose the best for you. Find out more about how we test.
The MAG325CQRF is part of a hot display category with many QHD 165 Hz examples available. However, most are 27 inches; 32 is less common. I've rounded up two IPS screens, Gigabyte's M27QP and Galax's VI-01; and three VA panels, Viotek's GNV32DBE, NZXT's Canvas 32Q and AOC's CQ27G3S.
Pixel Response and Input Lag
Click here to read up on our pixel response and input lag testing procedures.
Image 1 of 2
The MAG325CQRF draws a full white field in 6ms, making it quicker than the 7ms taken by the bottom three screens. With a superb overdrive, it maintains very high resolution in rapidly moving images. This is true in test patterns and actual content. Input lag is very low, with just 24ms total latency recorded. Only the Gigabyte is a touch quicker but in practice, this difference is imperceptible. The 5 Hz overclock is good for 1ms less lag, so it's worth engaging for all gameplay. This is excellent performance.
Test Takeaway: The MAG325CQRF is more responsive and smoother than the average 165 or 170 Hz QHD monitor. It delivers tremendous bang for the buck when you factor in its $330 price tag. It is well-suited for competition and will satisfy all but the most advanced players.
Viewing Angles
The MAG325CQRF isn't great for sharing, not only because it's a VA panel but because the curve is too extreme to view off-center. Eyepoint is crucial here, and I recommend setting the panel to vertical with your eyes at center screen. You'll get a uniform look with no reduction of light or color shift on the sides. When viewed at 45 degrees off-center, you can see a significant loss of brightness and a shift to red/green. The top view is even more altered with the same color change and a very murky picture.
Screen Uniformity
To learn how we measure screen uniformity, click here.
I noted a slight glow down the left side of my MAG325CQRF sample. It was visible in a black field test pattern with the room lights off but less noticeable when the lights were on. It wasn't a distraction in actual content. I did not note any color variation or tonal issues in brighter patterns up to 100% white.
MORE: Best Gaming Monitors
MORE: How We Test PC Monitors
MORE: How to Buy a PC Monitor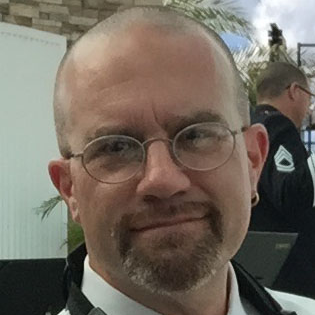 Christian Eberle is a Contributing Editor for Tom's Hardware US. He's a veteran reviewer of A/V equipment, specializing in monitors.
Unfortunately, 108 nits brightness is barely usable. Even my CX OLED with a 100% white window on the screen is brighter than that...

Reply