Why you can trust Tom's Hardware Our expert reviewers spend hours testing and comparing products and services so you can choose the best for you. Find out more about how we test.
Comparison Products
The 20TB Seagate SkyHawk AI is up against the 20TB Seagate IronWolf Pro and 20TB Seagate Exos X20, two drives we have also reviewed. We also have the 8TB Seagate IronWolf Pro, the 8TB HGST UltraStar He8, and 6TB WD Black.
Trace Testing - 3DMark Storage Benchmark
Built for gamers, 3DMark's Storage Benchmark focuses on real-world gaming performance. Each round in this benchmark stresses storage based on gaming activities including loading games, saving progress, installing game files, and recording gameplay video streams.
Image 1 of 3
The SkyHawk is the best in this test, although the 20TB IronWolf Pro comes close. The three older, less capacious drives fall behind. Given that this isn't the intended workload for this drive, it is surprising to see such a strong showing.
Trace Testing – PCMark 10 Storage Benchmark
PCMark 10 is a trace-based benchmark that uses a wide-ranging set of real-world traces from popular applications and everyday tasks to measure the performance of storage devices.
Image 1 of 3
The SkyHawk is right up there with the Exos X20 and 20TB IronWolf Pro in PCMark 10. That's not surprising, as they have similar hardware. We can see that performance scales with capacity, but also that earlier drive technology was not as fast.
Transfer Rates – DiskBench
We use the DiskBench storage benchmarking tool to test file transfer performance with a custom, 50GB dataset. We copy 31,227 files of various types, such as pictures, PDFs, and videos to a new folder and then follow-up with a reading test of a newly-written 6.5GB zip file.
Image 1 of 2
Our test results are closer in Diskbench because the benchmark is sequential in nature. The WD Black has a strong showing. The He8, in particular, cannot keep up with the newer drives.
Synthetic Testing - ATTO / CrystalDiskMark
ATTO and CrystalDiskMark (CDM) are free and easy-to-use storage benchmarking tools that storage vendors commonly use to assign performance specifications to their products. Both of these tools give us insight into how each device handles different file sizes.
Image 1 of 12
The ATTO results demonstrate pretty clearly how HDD technology works, as compared to our SSD review results. Performance generally flatlines past 16KB. The exception would be the He8, which struggles, particularly with writes. We see this reflected in the sequential results.
HDDs simply have terrible random I/O performance in comparison to HDDs, particularly at the smaller 4KB size. The smaller drives actually show better latency with 4K, emphasizing this point. Of course, you will generally not use HDDs for workloads that rely on this type of performance — the SkyHawk AI is specifically tuned for sequential streams.
Sustained Write Performance
Official write specifications are only part of the performance picture. Most HDDs implement a write cache which is a fast area of volatile memory such as DRAM. Sustained write speeds directly hit the platters and tend to be consistent. There are exceptions to both of these statements as there are SSHDs (flash-containing hybrid HDDs), OptiNAND drives, and SMR drives that deviate from the traditional configuration. We use Iometer to detect the maximum sustained write speed of the HDD.
Image 1 of 5
Sequential write performance is consistent and very close to the marketed values. The 20TB SkyHawk AI is very similar to the 20TB IronWolf Pro and Exos X20. The gains over older, smaller drives are not particularly massive. If you're doing a lot of very large writes, like file transfers of large files, this level of performance can actually be superior to QLC SSD.
Power Consumption
We use the Quarch HD Programmable Power Module to gain a deeper understanding of power characteristics. Idle power consumption is an important aspect to consider, especially if you're looking for a laptop upgrade as even the best ultrabooks can have mediocre storage.
Some drives can consume watts of power at idle while better-suited ones sip just milliwatts. Average workload power consumption and max consumption are two other aspects of power consumption, but performance-per-watt is more important. A drive might consume more power during any given workload, but accomplishing a task faster allows the drive to drop into an idle state more quickly, ultimately saving energy.
Image 1 of 4
We don't expect miracles with power consumption, but the SkyHawk AI is the best of the tested drives. The WD Black does surprisingly well, again. Seagate rates the 20TB SkyHawk AI at 7.5W average under load with 3.5W idle and 1W standby.
This drive has PowerChoice which has default and configurable settings for power management. This includes three idle and one standby state with variable timer values with the extended power conditions (EPC) feature set, although modifying these can impact reliability.
Test Bench and Testing Notes
Swipe to scroll horizontally
| | |
| --- | --- |
| CPU | Intel Core i9-12900K |
| Motherboard | ASUS ROG Maximus Z690 Formula |
| Memory | 2x16GB Corsair Dominator DDR5 5600 CL36 |
| Graphics | Intel Iris Xe UHD Graphics 770 |
| CPU Cooling | Arctic Liquid Freezer II - 420 |
| Case | Streacom BC1 Open Benchtable |
| Power Supply | Corsair SF750 Platinum |
| OS Storage | Sabrent Rocket 4 Plus 2TB |
| Operating System | Windows 11 Pro |
Conclusion
The 20TB Seagate SkyHawk AI hard drive is essentially an Exos X20 in disguise, although there are some improvements. Performance is equal or better, but Seagate also promises specific performance capabilities thanks to its ImagePerfect technology. The SkyHawk AI also comes with a better warranty as it has three-year data recovery services included. As this HDD is designed for video recording and processing, this is a very valuable feature, although no one wants to lose important data. 20TB with CMR technology also fits video and imaging workloads very well, even for complex systems, and this drive is designed to work in multi-bay environments.
This drive has a much higher workload rating (think of this as similar to an endurance rating with SSDs) than the regular SkyHawk and the analogous IronWolf Pro. The drive is backed up with software support as well as SkyHawk Health Management. Other expected features, like rotational vibration sensors, are included. Power efficiency is fair, although this can be tailored via PowerChoice for specific environments. Much of this appears to be simple marketing, but Seagate's willingness to back the drive with data recovery services does at least offer peace of mind.
We reviewed the Exos X20 earlier this year and its pricing left quite a bit to be desired. The price on this drive remains higher, if you can even find it, which makes it difficult to recommend unless you really need this much storage capacity per drive. It is available in smaller capacities, of course, but higher-capacity drives are always in demand, particularly for the intended workloads. While this drive is useful for general purpose applications, it's ideally suited to video work, which can help justify its cost, particularly if you need multiple reliable drives for critical tasks.
MORE: Best SSDs
MORE: Best External SSDs and Hard Drives
MORE: How We Test HDDs And SSDs
MORE: All SSD Content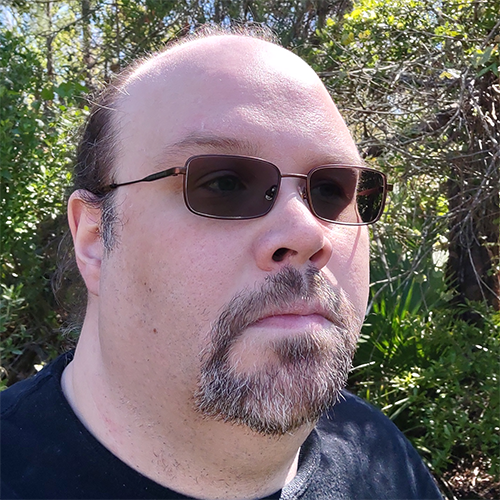 Shane Downing is a Freelance Reviewer for Tom's Hardware US, covering consumer storage hardware.