As we enter into a new console generation, even consumer-level gaming machines will soon be able to support 1440p and 144Hz gaming. That makes now a perfect time to buy a monitor capable of supporting these higher-than-average specs. Enter the Dell S2719DGF, currently on sale for $299.99 at Best Buy (down from $399.99).

The Dell S2719DGF is a 27 inch LED monitor with a max 2560 x 1440 screen resolution and max refresh rate of 155Hz. It is Freesync compatible, has built-in speakers, and comes with 2 HDMI ports and 1 DisplayPort connection. It has five USB 3.0 ports as well, and works with 100 x 100mm VESA wall mounts.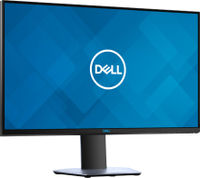 Dell S2719DGF Monitor: was $399.99 now $299.99

The Dell S2719DGF monitor is a 27 inch LED display with a 1440p resolution and 155Hz refresh rate. It is Freesync compatible and connects over both HDMI and DisplayPort.

Our review for this monitor praised its out-of-the-box color accuracy, saying "it can easily be mistaken for an IPS display." IPS monitors are known for being some of the best monitors out there in some respects, but high-refresh models tend to range more expensive than this, which makes this sale price impressive. Our testing also showed that the Dell S2719DGF accurately renders 106.66% of the DCI-P3 color spectrum and has an average 350 nits brightness. So it's a good fit for productivity as well as high-refresh gaming.