NiceHash Announces 90% LHRv3 Unlock for RTX 3050 and 3080 12GB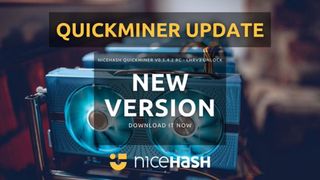 (Image credit: Nicehash)
The cryptocurrency mining specialists over at Nicehash have released a partial hash-rate unlock for Nvidia's LHRv3 (Light Hash Rate version 3) GPUs. Why partial? The QuickMiner application can tap into 90%, rather than 100% of the potential Ethereum (ETH) mining power of the Ampere architecture LHRv3 graphics cards. Nvidia's only LHRv3 graphics cards at the time of writing are the GeForce RTX 3050 8GB and RTX 3080 12GB for desktops. We must note that neither of these GPUs feature in our Best Graphics Cards for Gaming in 2022. Miners were previously limited to mining at approximately 50% of the theoretical potential of those cards.

Nvidia first implemented LHR technologies back in February 2021, with the arrival of the GeForce RTX 3060. It followed up with new LHR variants of the RTX 3080, 3070, 3060 Ti and 3060 cards in summer with LHRv2 applied, and RTX 3080 Ti and 3070 Ti have always had LHRv2. When the GeForce RTX 3050 8GB and RTX 3080 12GB debuted in 2022, they came packing a revamped LHRv3. Confusingly, they were all simply described / labeled as 'LHR' edition graphics cards – no version numbers provided. According to Nicehash, all Nvidia RTX30 series GPUs are now either fully or 90% unlocked.
There isn't a lot of detail about the latest release of the NiceHash QuickMiner v0.5.4.2 RC to share. The ETH mining app does the 90% unlock on LHRv3 cards, and offers "major stability improvements." The new release requires Nvidia driver version 512.15 or higher.
The LHRv3 90% unlock comes hot on the heels of the 100% LHR unlock we reported on in early May. Nicehash provided hash rate guidance figures to show the benefits of its latest software. We have reproduced that below, adding in approximate 90% partial unlock rate figures for the LHRv3 cards.
Swipe to scroll horizontally
| Nvidia GeForce Model | Unlocked or *90% hash rate |
| --- | --- |
| RTX 3050 LHRv3 | ~ *30 MH/s |
| RTX 3060 LHR or LHRv2 | ~ 50 MH/s |
| RTX 3060 Ti LHRv2 | ~ 60 MH/s |
| RTX 3070 LHRv2 | ~ 60 MH/s |
| RTX 3070 Ti LHRv2 | ~ 81 MH/s |
| RTX 3080 10GB LHRv2 | ~ 98 MH/s |
| RTX 3080 12GB LHRv3 | ~ *104 MH/s |
| RTX 3080 Ti LHRv2 | ~ 120 MH/s |
The above figures represent "tuned" performance, which generally means maxing out your memory overclock and then tweaking power and GPU clocks for optimal efficiency. The actual performance of any card can vary, depending on cooling and other factors — so for example the RTX 3080 Ti Founders Edition tends to run quite hot and likely won't get over 110 MH/s, while other 3080 Ti cards could match the 120 MH/s of the 3090. As always, your mileage may vary.

Some might be worried about Nvidia's LHR protections being more or less completely wiped. However, cryptocurrencies are cooling rapidly in popularity as a speculative investment as valuations have been trending down. Moreover, graphics card pricing and supplies seem to be better than ever. We might even start to see below MSRP pricing soon as older cards are sold off before the next gen launches. This might be driven faster as miners lose interest and attempt to dispose of their GPU-stuffed rigs.
Join the experts who read Tom's Hardware for the inside track on enthusiast PC tech news — and have for over 25 years. We'll send breaking news and in-depth reviews of CPUs, GPUs, AI, maker hardware and more straight to your inbox.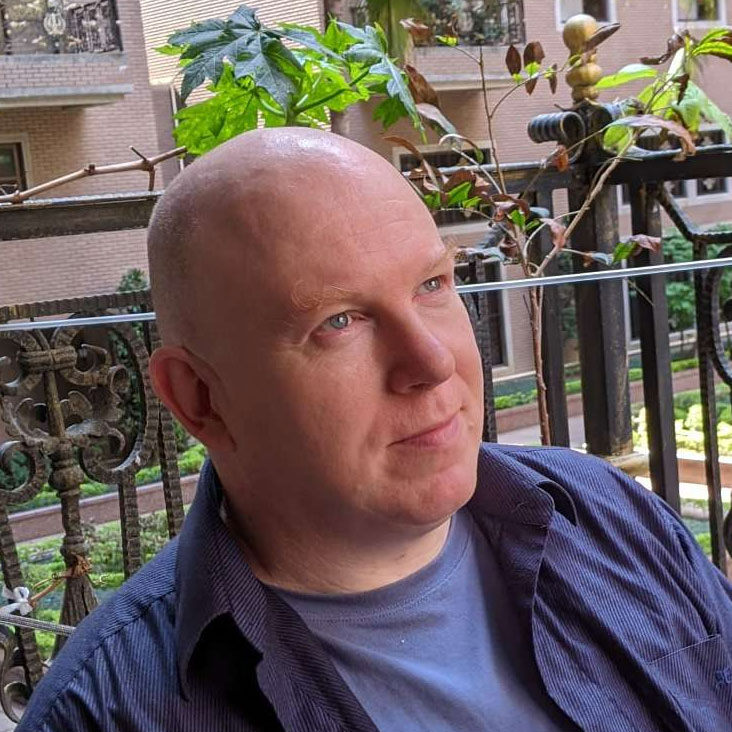 Mark Tyson is a Freelance News Writer at Tom's Hardware US. He enjoys covering the full breadth of PC tech; from business and semiconductor design to products approaching the edge of reason.
Lots of issues/errors with this article:

It is not mentioned that NBMiner 41.5 was released over a week ago, and it had support for 90% unlock for the 3050 and 3080 12GB
"It followed up with new RTX 3080, 3070, 3060 Ti and 3060 cards in summer with LHRv2 applied " What about the 3080 Ti?
"...all Nvidia RTX30 series GPUs are now either fully or 90% unlocked. " This is not factually correct as the 3090 and 3090 Ti were never limited and have hence not been 'unlocked'
"However, cryptocurrencies are cooling rapidly in popularity as a speculative investment as valuations have been trending down" This is like saying the popularity of Tesla cars or the EV market in general is becoming less popular because TSLA stock is down. The two are not related
"RTX 3080 Ti LHRv2 ~ 120 MH/s" No. The typical ETH hash rate of the 3090 is 120 MH/s. And the 3080 Ti is ~115 MH/s.

Reply