Nvidia RTX 4080 Super Could Replace RTX 4080
News
Contributions from
published
Other 40-series Super cards may also be in the works.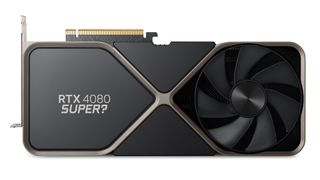 (Image credit: Nvidia / Tom's Hardware)
The GeForce RTX 4080 is one of the best graphics cards, based more on performance rather than value. However, that may not be for long, as the GeForce RTX 4080 Super is reportedly on the horizon. New rumors from a distributor forum in China claim that Nvidia may be contemplating the discontinuation of the GeForce RTX 4080 if the GeForce RTX 4080 Super launches.

The unverified sources allege that Chinese retailers are stocking up on GeForce RTX 4080 graphics cards ahead of the rumored termination. Manufacturers have increased their shipments to push out as many units as possible. The results won't be positive if the GeForce RTX 4080 ends up on the guillotine, as its discontinuation could ultimately increase the pricing of the AD103-powered Ada Lovelace graphics card, though that also depends on how Nvidia prices the rumored 4080 Super.
The GeForce RTX 4080 Super's job would be to fill the gap between the GeForce RTX 4080 and the GeForce RTX 4090. The GeForce RTX 4080's 16GB of GDDR6X memory and 256-bit memory interface didn't cut it. Therefore, it's somewhat believable that the GeForce RTX 4080 Super could end up sporting 20GB of GDDR6X memory. It would be on the same level as the rivaling Radeon RX 7900 XT regarding memory capacity. Adding more memory to the GeForce RTX 4080 Super conveys an amplification of the memory interface, as the GeForce RTX 4080 Super will likely feature a 320-bit memory bus.

However, reputable hardware leaker kopite7kimi thinks differently. According to him, the GeForce RTX 4080 Super could be a simple refresh of the GeForce RTX 4080, comparable to what the GeForce RTX 2080 Super was to the original GeForce RTX 2080. In other words, the GeForce RTX 4080 Super might sport the full AD103 silicon with all 80 SMs and 10,240 CUDA cores — the regular GeForce RTX 4080 has 76 SMs. A complete AD103 die would grant the Super variant 5% more SMs, and boost clocks might be increased as well. The graphics card currently leverages 22.4 Gbps GDDR6X memory chips, but we could see 24 Gbps chips on the GeForce RTX 4080 Super, a 7% improvement in bandwidth.

The GeForce RTX 4080 has a $1,199 MSRP. While we've seen much speculation and rumor of the GeForce RTX 4080 Super's specifications, there's no word about pricing. Wishful thinking would hope to see Nvidia price the GeForce RTX 4080 Super at the same MSRP as the GeForce RTX 4080, or even lower, but that seems unlikely given the alleged specification bump.

Either way, many of us would agree that the GeForce RTX 4080 Super is what the GeForce RTX 4080 should have been. It would have helped Nvidia sell more GeForce RTX 4080 units. However, Nvidia was too busy with other ideas, like trying to push a gimped GeForce RTX 4080 12GB to the market.

Realistically, this second 4080 Super 16GB configuration would only be at best about 10% faster than the existing card. The 20GB alternative meanwhile might be as much as 25% faster by comparison. The AD103 model would also be the less expensive route, in theory, but that also depends on how many "unusable" AD102 and AD103 chips are currently floating around. Harvesting those chips with lower tier GPUs is what we typically see, whereas a fully enabled AD103 doesn't really offer much more than the existing part.
RTX 4070 Ti Super and RTX 4070 Super?
There's room for another Super GPU or two as well, which seem even harder to pin down. Only the RTX 4080 currently makes use of a nearly complete AD103 chip. We could get an RTX 4070 Ti upgrade slotting in between the 4080 and 4070 Ti, but what should Nvidia call it? 4070 Super doesn't make much sense — the RTX 2080 Super was slower than the existing 2080 Ti, ergo "Super" isn't quite as good as "Ti." Except then the GTX 1660 Super was basically equivalent in performance to the GTX 1660 Ti, so there are conflicting historical examples.

Calling it the RTX 4070 Ti Super would clearly spell out that this is an upgrade to the existing 4070 Ti — and it would be a longer and uglier name. Regardless of the name, Nvidia could potentially release a new card that fits below the existing 4080. Give it 66–72 SMs, but leave the 256-bit memory interface with 16GB of GDDR6X memory. Maybe clock the memory slower at 21 Gbps instead of the 4080's 22.4 Gbps if that helps to create a separation (depending on whether the new Super GPUs will replace or coexist with the existing cards). Price it at $799, and we're good to go, more or less.

There could even be one more card, an RTX 4070 Super, between the 4070 and 4070 Ti. There's not a huge gap, but both the 4070 and 4070 Ti use AD104, with 46 and 60 SMs, respectively. That's perhaps enough room to stuff in a 54 SM variant. But an RTX 4070 Ti Super and/or RTX 4070 Super both feel like a tough sell... which in retrospect isn't that far off what we felt about the 20-series Super cards.

That's the real heart of the matter. Nvidia has been making truckloads of money off its AI and data center chips lately, but the GeForce line isn't doing as well. There's a widespread sentiment that the 40-series is mostly a weaker generation, or at least a very poorly priced generation. If Nvidia has any interest in trying to regain some goodwill from gamers, giving us the option of higher performance cards at lower prices would be the best way to go about it.

As with all things in the rumors domain, we don't have any official word about any RTX 40-series Super parts. What we do know is that adding more model names to the lineup at higher prices isn't what people want. And this isn't 2021, where a mid-cycle price correction in the form of the RTX 3080 Ti and RTX 3070 Ti would be snapped up by hungry gamers. Quite the contrary: Most gamers seem more than ready to sit this generation out.

Will we actually get a 40-series refresh with Super cards? That remains to be seen, but if Nvidia does have some changes in the works, we can only hope they'll prove more attractive than the existing lineup.
Join the experts who read Tom's Hardware for the inside track on enthusiast PC tech news — and have for over 25 years. We'll send breaking news and in-depth reviews of CPUs, GPUs, AI, maker hardware and more straight to your inbox.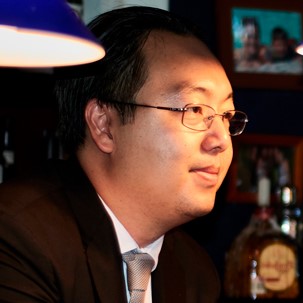 RAM Reviewer and News Editor
Zhiye Liu is a Freelance News Writer at Tom's Hardware US. Although he loves everything that's hardware, he has a soft spot for CPUs, GPUs, and RAM.