Why you can trust Tom's Hardware Our expert reviewers spend hours testing and comparing products and services so you can choose the best for you. Find out more about how we test.
Comparison Products
The 2TB Kingston is up against other 2TB drives including the Crucial P3 Plus, the Adata XPG Gammix S50 Lite, the Corsair MP600 GS, the SK hynix Gold P31, the Solidigm P41 Plus, the WD Black SN770, and the Samsung 990 Pro.
Trace Testing - 3DMark Storage Benchmark
Built for gamers, 3DMark's Storage Benchmark focuses on real-world gaming performance. Each round in this benchmark stresses storage based on gaming activities including loading games, saving progress, installing game files, and recording gameplay video streams.
Image 1 of 3
The NV2 comes in dead last and by a significant margin. It's the worst for score, bandwidth, and latency. There's really no excuse here as the P41 Plus, which has the same flash, is far superior and the S50 Lite, with the same class of controller but with DRAM, is also faster. The NV2's older, DRAM-less controller just can't hang. It should still be close enough with load times so is fine for a dedicated games drive.
Trace Testing – PCMark 10 Storage Benchmark
PCMark 10 is a trace-based benchmark that uses a wide-ranging set of real-world traces from popular applications and everyday tasks to measure the performance of storage devices.
Image 1 of 3
The NV2 is below average in PCMark, although it manages to still beat the popular Gold P31. The S50 Lite is using the DRAM-equipped version of the NV2's controller, the SMI SM2267, but with older flash.
Transfer Rates – DiskBench
We use the DiskBench storage benchmarking tool to test file transfer performance with a custom, 50GB dataset. We copy 31,227 files of various types, such as pictures, PDFs, and videos to a new folder and then follow-up with a reading test of a newly-written 6.5GB zip file.
Image 1 of 4
The NV2 copies at a slow speed, no better than the PCIe 3.0 Gold P31 or the entry-level PCIe 4.0 drives, entry-level meaning glorified PCIe 3.0 drives like the S50 Lite and NV2. There's little reason to waste a 4.0 slot on these drives.
Synthetic Testing - ATTO / CrystalDiskMark
ATTO and CrystalDiskMark (CDM) are free and easy-to-use storage benchmarking tools that SSD vendors commonly use to assign performance specifications to their products. Both of these tools give us insight into how each device handles different file sizes.
Image 1 of 11
The NV2 is essentially dead last in ATTO. CDM sequential performance is below average to poor. 4KB performance is also relatively poor, although it beats out the P3 Plus for reads at a queue depth of 1. This is adequate for a gaming drive but basically only provides a budget experience.
Sustained Write Performance and Cache Recovery
Official write specifications are only part of the performance picture. Most SSDs implement a write cache, which is a fast area of (usually) pseudo-SLC programmed flash that absorbs incoming data. Sustained write speeds can suffer tremendously once the workload spills outside of the cache and into the "native" TLC or QLC flash. We use Iometer to hammer the SSD with sequential writes for 15 minutes to measure both the size of the write cache and performance after the cache is saturated. We also monitor cache recovery via multiple idle rounds.
Image 1 of 5
The 2TB NV2 maintains 2.95GBps in pSLC mode for over 190 seconds for a cache of 561GB. This implies that the entire drive is capable of pSLC mode so the dynamic cache should usually be about one-fourth the size of the free space. The cache is relatively quick to recover, as expected.
QLC mode flatlines around 240MBps which is not terrible for QLC but still pretty poor on the whole. This is about what we would expect from this flash when using such a wide cache. Comparisons to the P3 Plus and P41 Plus are enlightening to see how cache size and pSLC speed impact QLC performance. This is a drive that will suffer when fuller, particularly with prolonged writes.
Power Consumption and Temperature
We use the Quarch HD Programmable Power Module to gain a deeper understanding of power characteristics. Idle power consumption is an important aspect to consider, especially if you're looking for a laptop upgrade as even the best ultrabooks can have mediocre storage.
Some SSDs can consume watts of power at idle while better-suited ones sip just milliwatts. Average workload power consumption and max consumption are two other aspects of power consumption, but performance-per-watt is more important. A drive might consume more power during any given workload, but accomplishing a task faster allows the drive to drop into an idle state more quickly, ultimately saving energy.
Temperatures are gauged at both idle and load states via sensor and an infrared thermometer. The typical ambient temperature is at 24C. The load state involves sustained writes at maximum speed with measurement ensuing if and until throttling is demonstrated to discover the equilibrium temperature.
Image 1 of 4
NV2 power efficiency is fairly terrible, as expected. This will still be an unfortunately popular drive for laptops as it's single-sided and dirt cheap. If this drive isn't regularly pushed, and it shouldn't be, it may be passable with its power usage, but there are many better options.
Normally with QLC-based drives we won't see throttling because the QLC mode is too slow. The 2TB NV2 runs hot, though, another characteristic of its controller since it's 28nm technology. The drive idled at 56C by IR and 37C in SMART, a wide deviation between measurements, then hit 86C and 70C, respectively, after roughly 500GB of sustained writes. At this point the drive began to throttle.
These temperatures make it difficult to recommend for laptop use. While it takes a lot of writes to get the drive to throttle, the high idle temperature is concerning. A heatsink is recommended for other use.
Test Bench and Testing Notes
Swipe to scroll horizontally
| | |
| --- | --- |
| CPU | Intel Core i9-12900K |
| Motherboard | ASUS ROG Maximus Z690 Formula |
| Memory | 2x16GB Corsair Dominator DDR5 5600 CL36 |
| Graphics | Intel Iris Xe UHD Graphics 770 |
| CPU Cooling | Arctic Liquid Freezer II - 420 |
| Case | Streacom BC1 Open Benchtable |
| Power Supply | Corsair SF750 Platinum |
| OS Storage | Sabrent Rocket 4 Plus 2TB |
| Operating System | Windows 11 Pro |
We use an Alder Lake platform with most background applications such as indexing, windows updates, and anti-virus disabled in the OS to reduce run-to-run variability. Each SSD is prefilled to 50% capacity and tested as a secondary device. Unless noted, we use active cooling for all SSDs.
Conclusion
The Kingston NV2 is simply not a drive we can recommend in most cases because the range of hardware it can have makes it too risky for the buyer. You could get the great SM2269XT or the mediocre SM2267XT controller. You could get BiCS5 TLC or much slower QLC. None of these will have DRAM and it's probably unfair to call this a PCIe 4.0 drive on top of all that.
In testing, the drive also ran hot even when idle and it draws a decent amount of power, making it less than ideal for many machines, including laptops. Its saving grace is its amazing price, which does make it perhaps good for something other than a primary drive.
Despite this, you may not want to roll the dice and hope you get lucky. It is probably better to approach it from a worst-case perspective: this is a budget drive designed to be a cheap way to add more NVMe-class storage. If you have worked with the A400 or NV1, then you know what to expect with the NV2. Many motherboards come with their own M.2 heatsinks or shields, which can also help alleviate any heat problems this drive might have, mitigating one of its downsides.
Our samples both use the SMI SM2267XT controller which did not perform well with either TLC or QLC. The flash, in either case, is actually not bad. It's just that there are so many better options on the market. Pricing really is the ultimate factor here that you must consider when looking at the NV2. It may be okay for a gaming drive if it's priced competitively against SATA alternatives, but this implies you want higher capacity. At lower capacities it's simply a way to upgrade an old machine cheaply - but we did not review those SKUs.
MORE: Best SSDs
MORE: Best External SSDs and Hard Drives
MORE: How We Test HDDs And SSDs
MORE: All SSD Content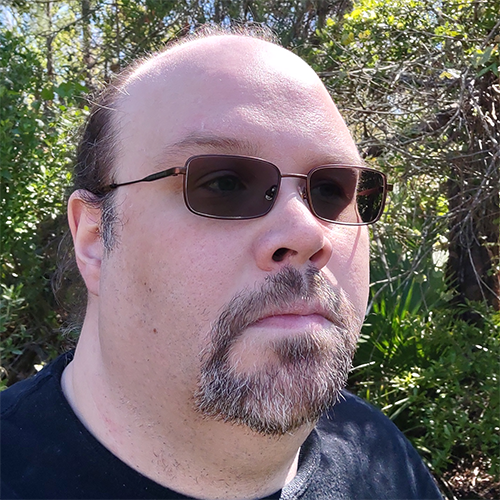 Shane Downing is a Freelance Reviewer for Tom's Hardware US, covering consumer storage hardware.