The single-board computer (SBC) market is exploding with options for tinkerers looking to power their pet projects and enterprise customers that need pint-sized machines for industrial and robotics applications. There are numerous competitors in this field, including Aaeon, which just announced its Up Square 6000 board (via CNX-Software).
Instead of a power-sipping Arm-based design, the Up Squared 6000 goes with x86-64-based Intel Elkhart Lake SoCs. Aaeon gives customers four processor options to choose from, including the Celeron N6210 (dual-core, 1.2/2.6GHz), Pentium J6426 (quad-core, 1.8/3GHz), Atom x6413E (quad-core, 1.5/3GHz) and Atom x6425RE (quad-core, 1.9GHz). Base boards come with 2GB of onboard LPDDR4 memory and 32GB of eMMC storage, while mid-range configurations double memory to 4GB. The flagship SKU with an Atom x6425RE SoC comes with 8GB of RAM and 64GB of eMMC storage.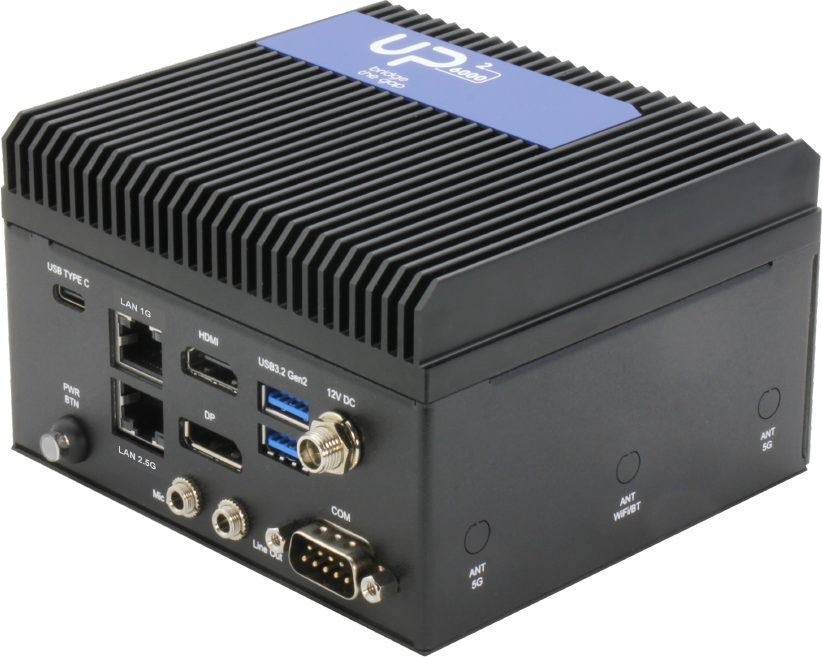 When it comes to interfaces, the Up Squared 6000 features HDMI 2.0b, DisplayPort 1.2, two USB 3.1 (Type-A), USB 3.2 (Type-C), M.2 slot (NVMe supported), SATA, 40-pin GPIO connector and a 100-pin board connector. In addition, AAEON has outfitted the board with GbE and 2.5GbE LAN ports for wired networking duties. Wi-Fi, Bluetooth and 5G connectivity are optional via the M.2 slot. The Wi-Fi/Bluetooth kit is currently available to purchase for $29.99.

Aaeon also sells the Up Squared 6000 Edge (which includes a fanless chassis) and the Up Squared 6000 Edge Computing Kit (which features a carrier board and comes preinstalled with Ubuntu 20.04 LTS). The carrier board beefs up the system with the following additional ports: one SATA, one SATA with power connector, one microUSB, one Mini PCIe slot (via USB 2.0), one RS232/422/485, one 40-pin GP I/O and two GbE ports.
According to Aaeon, the Up Squared 6000 will bow in February 2022, priced from $219 with the Celeron/2GB/32GB configuration. The Up Squared 6000 Edge will arrive the same month with a starting price of $289. The Up Squared 6000 Edge Computing Kit doesn't currently have a price and will be available later in 2022.