Why you can trust Tom's Hardware Our expert reviewers spend hours testing and comparing products and services so you can choose the best for you. Find out more about how we test.
The ideal gaming monitor will deliver both a high-quality image and smooth video processing with quick response and low control lag. Throwing in good build quality never hurts. Once you find those things, value becomes key. Balancing the price/performance ratio is important. Though there are plenty of Ultra HD screens available, they top out at 144 Hz and require a lot of video card horsepower to even hit 100fps. A QHD monitor can easily achieve 120fps with a mid-priced graphics board and deliver a smooth 165fps if you have premium hardware.
The BenQ Mobiuz EX3210R delivers that gaming performance by being one of the few monitors to allow blur reduction and Adaptive-Sync to operate at the same time. That ability alone is reason enough to put it on your shortlist. It also sets itself apart with a tight 1000R curvature. No other 16:9 32-inch screen wraps as tightly around the player's viewpoint.
With a 165 Hz refresh rate, the EX3210R is on par with the competition. Its total control lag is a couple of milliseconds behind the other monitors I compared it to, but in gameplay, that was not a factor. What stood out most was its superior motion resolution. The ability to run blur reduction and Adaptive-Sync together is a value that cannot be overstated. The only other way to achieve this smoothness is with frame rates over 200 fps.
The picture anomalies I noted are relatively minor. Though BenQ has chosen to engineer the EX3210R's gamma off the normal spec, it only makes the picture a little darker. It's mitigated by the panel's very accurate color and no need for calibration in the RPG color mode. And if you want to use sRGB, that mode is superb, good enough for color-critical tasks.
The EX3210R also falls a bit short with HDR content. I found contrast to be lower thanks to elevated black levels. Though HDR color is excellent, it doesn't provide the extra pop normally associated with this material. During my tests and gameplay, I treated the EX3210R as an SDR-only screen.
Ultimately, I had to reward this monitor for its superior video processing. Though there are a few image issues, they weren't enough to offset the high motion resolution and exceptional gaming performance I experienced. For that reason, the BenQ Mobiuz EX3210R is definitely worth serious consideration for pairing with medium-to-high budget gaming rigs.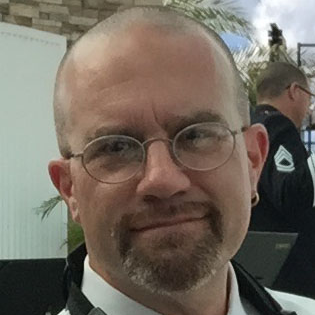 Christian Eberle is a Contributing Editor for Tom's Hardware US. He's a veteran reviewer of A/V equipment, specializing in monitors.
I don't understand who this is supposed to be for.
1000R at 92 PPI must be awful.

Reply