BenQ RL2460HT 24-Inch Monitor Review: Is Gaming Good At 60 Hz?
Does a true gaming monitor need to have a 120 or 144 Hz refresh rate? BenQ's RL2460HT offers plenty of features that cater to enthusiasts, but it tops out at 60 Hz. Can those extra capabilities compensate, or should you continue your search elsewhere?
BenQ RL2460HT: Half The Speed Equation
So did we miss that high refresh rate found on 120 and 144 Hz displays? Yes, we did. But the RL2460HT still proves to be a capable gaming monitor anyway. It is true that a panel with a quick draw time like this one renders smoother motion than the IPS-based screens we're more accustomed to. But once you play a first-person shooter at 144 Hz, it's hard to go back.
Motion blur is something that has plagued LCD panels since their inception. Remember that the whole point was to create a TV you could hang on the wall. CRTs, for all of their advantages, became so large and heavy that they reached critical mass. Unfortunately, in slimming down our screens, we had to accept the limitations of sample-and-hold imaging. Sixty hertz is fine when the duty cycle of each frame is only a couple of milliseconds. When that same frame stays in place until the next one comes, blur is the unavoidable result.
LCD manufacturers have evolved their technology to address these issues. Now BenQ and others have found a way to eliminate flicker once and for all. We're used to the large leaps in performance from each new generation of video board or CPU. But display tech progresses at a somewhat slower pace.
Many users are simply dying to replace their older TN screens with a shiny new IPS model. But as much as that panel technology offers, it doesn't do so well in the speed department. The three TN-based monitors we've tested recently really don't give up much, if anything, in terms of video performance. Sure, IPS reduces your power consumption and improves off-axis image quality. But is it really better for enthusiasts?
We always talk about how contrast is king and TN still has the edge. IPS is catching up. However, our latest tests show it isn't quite there yet. Comparisons based on color accuracy are also a wash. The RL2460HT performs nearly as well in that department as some very expensive professional displays. While we don't expect this monitor to be a fixture in a photographer's studio, it is certainly worthy of consideration as an addition to the toolkit. Naturally, the, we're looking forward to checking out some of BenQ's professional screens.
The one nit-pick that cropped up in our testing was gamma control. Despite there being five presets, none of them produced a completely correct result with flat tracking. And we were surprised at how each option altered the white balance, brightness, and contrast settings. The easy workaround if you want to switch gammas is to use the convenient settings memories. With three slots available, the RL2460HT still qualifies as an acceptable solution for tweakers.
Feature-wise, the RL2460HT shares quite a bit in common with BenQ's already-reviewed flagship XL2720Z. ZeroFlicker is a significant boon to usability and we're glad to see the company putting so much effort into eliminating the issues associated with PWM. You give up three inches of screen size, motion blur reduction, and 144 Hz operation for a savings of $253. You could buy a second RL2460HT for that, and we imagine some power users will.
Enthusiasts are clamoring for the promise of G-Sync and its continuously variable refresh rate. Not only does that require a new monitor, though, but you'll also need a compatible Kepler- or Maxwell-based graphics card. There's also the fact that VESA recently added adaptive-sync to DisplayPort 1.2a, which could make similar technology available to a broader range of end-users. If you're not quite ready to bet on one standard or the other, gamers looking for an upgrade would be wise to consider a gaming monitor like the RL2460HT.
Join the experts who read Tom's Hardware for the inside track on enthusiast PC tech news — and have for over 25 years. We'll send breaking news and in-depth reviews of CPUs, GPUs, AI, maker hardware and more straight to your inbox.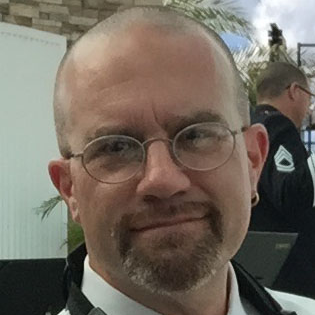 Christian Eberle is a Contributing Editor for Tom's Hardware US. He's a veteran reviewer of A/V equipment, specializing in monitors.