Why you can trust Tom's Hardware Our expert reviewers spend hours testing and comparing products and services so you can choose the best for you. Find out more about how we test.
Comparison Products
We compare the Mushkin Delta 1TB to other popular PCIe 4.0 drives, including Western Digital's SN770 and SN850, Samsung's 980 Pro, Crucial's P5 Plus, the Corsair MP600 Pro, the original Sabrent Rocket 4.0 Plus, and lastly, the MSI Spatium M470. These are drives based on TLC flash, but we do have the DRAM-less SN770. In addition, the M470 uses the E16 SSD controller like the Delta, albeit with TLC flash.
Trace Testing - 3DMark Storage Benchmark
Built for gamers, 3DMark's Storage Benchmark focuses on real-world gaming performance. Each round in this benchmark stresses storage based on gaming activities, including loading games, saving progress, installing game files, and recording gameplay video streams.
Image 1 of 3
Unsurprisingly, the Delta finished last in all of the 3DMark tests. Of particular note is the higher latency, which is hard to avoid with this QLC flash.
Trace Testing – PCMark 10 Storage Benchmark
PCMark 10 is a trace-based benchmark that uses a wide-ranging set of real-world traces from popular applications and everyday tasks to measure the performance of storage devices.
Image 1 of 3
The Delta scores poorly again, particularly in latency metrics. Phison's controllers have good peak performance but can do worse in PCMark than others, as we see with the M470, Rocket 4.0 Plus, and MP600 Pro (the latter two come with the E18 SSD controller).
Transfer Rates – DiskBench
We use the DiskBench storage benchmarking tool to test file transfer performance with a custom 50GB dataset. We copy 31,227 files of various types, such as pictures, PDFs, and videos to a new folder and then follow up with a reading test of a newly-written 6.5GB zip file.
Image 1 of 2
This bandwidth-limited benchmark inevitably has the Delta falling behind, although it gets close to the M470 during read workloads as it hits the limitations of the controller. This type of performance is not too important, even with the PS5, but it is useful for those who do a lot of file transfers. Sequential performance may be more useful for DirectStorage when it goes mainstream, but it's likely better drives will exist by then with better all-around specifications.
Synthetic Testing - ATTO / CrystalDiskMark
ATTO and CrystalDiskMark (CDM) are free and easy-to-use storage benchmarking tools that SSD vendors commonly use to assign performance specifications to their products. Both of these tools give us insight into how each device handles different file sizes.
Image 1 of 14
The E18 SSD controller really takes off here in ATTO and reaches its peak performance. Additionally, we see the DRAM-less SN770 finally falling behind. The Delta is in-line with the M470 but falls behind faster PCIe 4.0 drives. The Delta's sequential performance in Crystal Disk Mark leaves much to be desired, but this is largely a limitation of the controller during read workloads where it comes close to the M470 and SN770 at higher queue depths (WD). The QLC drive struggles more with write data.
Latency during random work is actually not bad, although these drives do rely on a pSLC mode for write workloads. The QLC is overwhelmed at high QD with write data and also with read requests. QLC flash inherently reads slower than TLC, although Intel pioneered many mechanisms to improve read performance starting with this generation. Future generations of QLC, including Intel's existing 144-layer flash, have further improvements. Still, the M470's results expose some of the E16 controller's limitations.
High QD read performance may become more important as DirectStorage matures, although likely with block sizes larger than 4KB. However, sustained reads may also become more useful, which would make upcoming QLC (144- or 176-layer and up from the major manufacturers) a better choice than this. This is because while QLC's sustained write performance has remained feeble, the various flash makers are pushing improvements to independent read performance.
Sustained Write Performance and Cache Recovery
Official write specifications are only part of the performance picture. Most SSDs implement a write cache, which is a fast area of (usually) pseudo-SLC programmed flash that absorbs incoming data. Sustained write speeds can suffer tremendously once the workload spills outside of the cache and into the "native" TLC or QLC flash. We use Iometer to hammer the SSD with sequential writes for 15 minutes to measure both the size of the write cache and performance after the cache is saturated. We also monitor cache recovery via multiple idle rounds.
Image 1 of 5
The Mushkin Delta 1TB writes at a maximum speed of around 2 GBps for approximately 125 seconds, suggesting a cache capacity of about 250GB. This behavior suggests the drive uses all of its QLC capacity in SLC mode, thus reducing the overall capacity to one-fourth the normal. After that, speeds fall below 130 MBps. The slow folding state is forced into action because the drive must free up and convert SLC to QLC to regain the necessary capacity.
These slow write speeds in sustained workloads are not unusual with QLC drives and, further, drives with very large SLC caches also tend to have lower performance in sustained workloads. The Delta will not do well with this type of workload, especially when it is fuller and the dynamic SLC cache shrinks. Luckily, this is not super important for read-heavy gaming workloads or general use. As we see on other E16 drives like the M470, the cache recovers relatively quickly.
Power Consumption and Temperature
We use the Quarch HD Programmable Power Module to gain a deeper understanding of power characteristics. Idle power consumption is an important aspect to consider, especially if you're looking for a laptop upgrade, as even the best ultrabooks can have mediocre storage.
Some SSDs can consume watts of power at idle while better-suited ones sip just milliwatts. Average workload power consumption and max consumption are two other aspects of power consumption, but performance-per-watt is more important. A drive might consume more power during any given workload, but accomplishing a task faster allows the drive to drop into an idle state more quickly, ultimately saving energy.
We also monitor the drive's temperature via the S.M.A.R.T. data and an IR thermometer to see when (or if) thermal throttling kicks in and how it impacts performance. Remember that results will vary based on the workload and ambient air temperature.
Image 1 of 4
The Delta is not particularly efficient, which is understandable because it takes longer to complete a transfer. The E16 SSD controller is also somewhat to blame (as we see with the M470's results), but the QLC also holds this drive back.
According to the SMART reading, the Delta idled at 42C and peaked at 65C. In contrast, the temperature gun measured these higher at 53C and 85C, respectively. The drive did not fully throttle during a 400GB data transfer, but it appeared to be pushing the edge. This drive is not meant for sustained write workloads, so it shouldn't throttle under normal circumstances. However, a heatsink is a good general recommendation for a PCIe 4.0 SSD.
Test Bench and Testing Notes
Swipe to scroll horizontally
| | |
| --- | --- |
| CPU | Intel Core i9-11900K |
| Motherboard | ASRock Z590 Taichi |
| Memory | 2x8GB Kingston HyperX Predator DDR4 5333 |
| Graphics | Intel UHD Graphics 750 |
| CPU Cooling | Alphacool Eissturm Hurricane Copper 45 3x140mm |
| Case | Streacom BC1 Open Benchtable |
| Power Supply | Corsair SF750 Platinum |
| OS Storage | WD_Black SN850 2TB |
| Operating System | Windows 10 Pro 64-bit 20H2 |
We use a Rocket Lake platform with most background applications such as indexing, windows updates, and anti-virus disabled in the OS to reduce run-to-run variability. Each SSD is prefilled to 50% capacity and tested as a secondary device. Unless noted, we use active cooling for all SSDs.
Conclusion
The Phison E16 controller was an early consumer PCIe 4.0 design that arrived a bit too expensive. Over time, PCIe 4.0-capable motherboards have become more available, and many more manufacturers have jumped aboard the PCIe 4.0 train. We now have newer, faster controllers in smaller process nodes and better flash. Even the newer DRAM-less designs have proved to be beyond adequate for almost all users.
However, drives built around the E16 have become popular as prices have decreased. The PS5 works adequately with such a drive in its SSD expansion slot, making the E16 a budget option there as well. Even when paired with QLC flash, the E15 controller can deliver up to 5 GBps of sequential read throughput at 2TB. This makes the combination attractive as read throughput is the most important factor for the PS5, and, ostensibly, QLC flash is cheaper than TLC. However, 96-layer QLC must inevitably fade into the distance as newer types of flash arrive.
The combination of the E16 with this QLC flash does tend to disappoint, particularly at 1TB. Other PCIe 4.0 drives outperform it in just about every metric, especially during write workloads. Capacity can be attractive, but the 4TB SKU is hard to find, and the competition is stiff otherwise. Although pricing for PCIe 4.0 drives has come down, it's hard to recommend the Delta over even halfway decent PCIe 3.0 drives unless you need that peak bandwidth. The Gamma's simple design is a plus, though, as this technology is mature and straightforward.
Nevertheless, the E16 is not a bad controller, and the presence of DRAM lifts it above many of the other older options. The flash is better than earlier 64-layer QLC, and, quite frankly, we don't see 96-layer generational QLC from other manufacturers outside of Samsung's 870 QVO. The E16's robust SLC caching scheme means most people may never know the difference between other, faster drives. This really just leaves the Delta, or a similar competitor drive, with some niche use for the PS5 if and when it can be found cheap enough.
MORE: Best SSDs
MORE: How We Test HDDs And SSDs
MORE: All SSD Content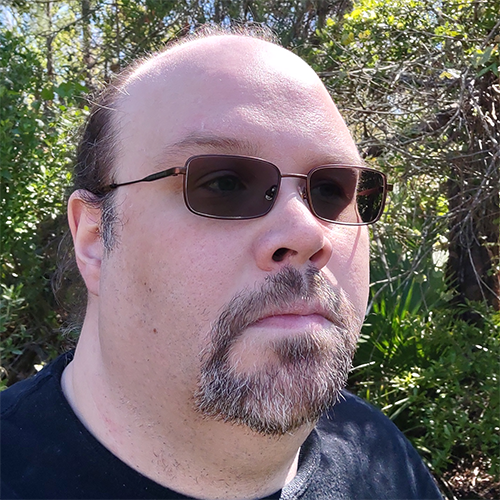 Shane Downing is a Freelance Reviewer for Tom's Hardware US, covering consumer storage hardware.