By introducing the 870 QVO, Samsung's second-generation QLC flash-based SATA SSD, the company believes it is setting the standard for high capacity consumer storage. But, while Samsung may have the highest-capacity SATA SSD when the 8TB model drops this August, we shouldn't forget the competition: Sabrent has dethroned Samsung with the unopposed 8TB NVMe Rocket Q in the M.2 form factor, and it's on the market today. That's not to mention that the 870 QVO lands with rather high pricing and a short warranty to back its cheap and slow QLC V-NAND.
Samsung's new V5 9x-Layer QLC V-NAND flash and MKX 'Metis' controller boost the 870 QVO's read performance over its predecessor, but the company still needs to improve the drive if it wants to compete with TLC alternatives, especially given Samsung's premium pricing strategy. You have to settle for slower performance to get access to Samsung's highest-capacity consumer storage, and the price of the 8TB model still potentially weighs in at up to $900. At that price, you can get the high capacity you need at a relatively low price-per-GB compared to the Rocket Q, but the 8TB Samsung 870 QVO still isn't cheap, and neither are the lower capacity models.
Samsung says the 870 QVO is meant for value seekers. At $130, the 1TB QVO has very tough competition and we wouldn't say we see a big value proposition at its current pricing. Priced much more competitively at roughly $115, TLC SATA competitors like the Crucial MX500, SK Hynix S31 Gold, and WD Blue 3D are currently much better buys than the 870 QVO. In fact, most carry longer five-year warranties and sport higher endurance ratings in the same capacities. The Crucial MX500 even boasts similar AES 256-bit encryption support.
The 2TB Samsung 870 QVO also doesn't make much sense, except maybe for a diehard Samsung loyalist; both the MX500 and WD Blue 3D undercut it by $20-$25. Also, the 4TB WD Blue 3D may be more expensive than the 4TB 870 QVO, but it's a faster drive.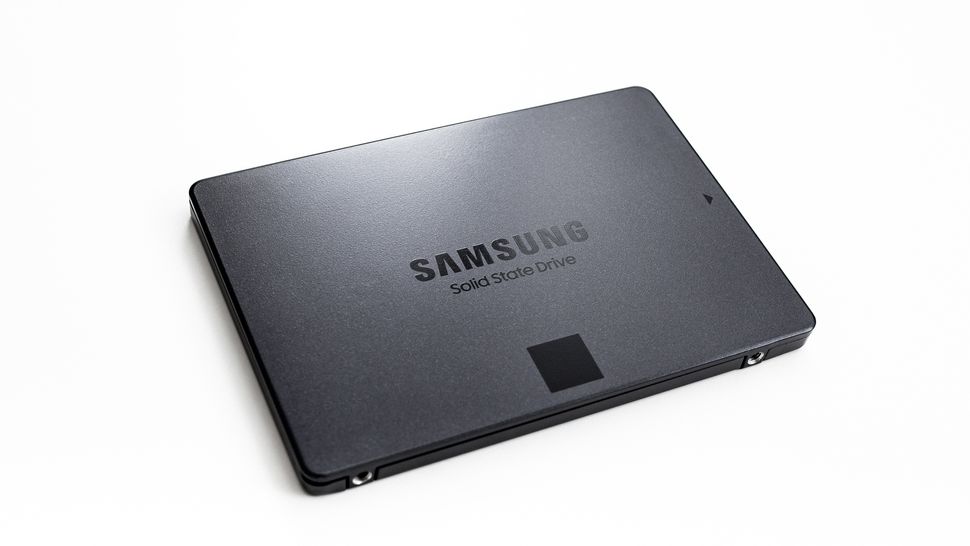 If you were thinking of using this QLC SATA SSD as your workstation drive, think again. The highest-capacity 870 QVOs are good choices for storing games or plain old bulk storage, and if you have the budget, we'd even wager it would be fine for most backup purposes, too. Just don't write system images to the drive every day – it can only sustain up to 0.33 drive writes per day. Write speed tanks when the drive is taxed with heavy write workloads, slowing performance significantly. In our testing, even performing a rather standard system restore caused the 870 QVO to slow to a crawl. Our 1TB QVO model dropped to just 80 MBps after the Intelligent TurboWrite cache filled, leading to roughly the same performance as older hardware.
If you really want to speed up your workstation, NVMe is the way to go. NVMe SSDs deliver roughly twice the responsiveness of a SATA SSD like the 870 QVO. If you're looking for that type of responsiveness, skip the QVO and go for an NVMe SSD if budget, capacity, and form factor requirements permit.
The NVMe WD Blue SN550 maxes out at just 1TB, but it offers much better performance and endurance for the price. And, for just $10 more, you can upgrade to a faster Adata XPG SX8200 Pro if you're considering a 1TB or 2TB drive. Finally, if you want that sweet 8TB of capacity today, Sabrent's Rocket Q is available for purchase while Samsung's is still somewhere in production.
MORE: Best SSDs
MORE: How We Test HDDs And SSDs
MORE: All SSD Content