The Azza Cube AIOs have moderate performance and noise levels, but it's their value price, only $99 for the 360mm, that makes them worth looking at.
Pros
+

Cheaper than the competition

+

OK cooling performance

+

Accessible Refill Port
Cons
-

Questionable fan quality
Why you can trust Tom's Hardware Our expert reviewers spend hours testing and comparing products and services so you can choose the best for you. Find out more about how we test.
Here in the United States, Azza isn't exactly a well-known brand. But the component maker works with many system builders to design some of the best gaming PCs, and also sells intriguingly shaped PC cases that often catch our eye at Computex.

Azza has been steadily increasing its exposure in the U.S. with its own branded products, and here we'll be looking at two new Azza AIOs coolers that are actually exclusive to the U.S., the Cube 360 and Cube 240.
The Cube AIOs are targeted toward budget-conscious buyers, with an MSRP of only $99.99 USD for the 360mm model and $79.99 for the 240mm version. Those prices are a fair bit cheaper than competing coolers from better-known brands. When we see an AIO with a budget price like that, there's a catch of some sort – usually in the form of poor performance or loud fans. We'll be putting the Azza Cube AIOs through our thermal and noise testing to see if they perform well enough to earn a spot on our Best AIO Coolers list. But first, here are the coolers' full specs, direct from Azza.
Cooler Specifications
Swipe to scroll horizontally
| | |
| --- | --- |
| Cooler | Azza Cube |
| MSRP | $99.99 (360mm), $79.99 (240mm) |
| Heatsink Material | Aluminum |
| Rated Lifespan | >50,000 hours for the pump, fan lifespan not listed |
| Socket Compatibility | Intel Socket LGA 115x/1200/1700/1851 AMD AM5 / AM4/ AM3(+) / AM2(+)/ FM1/ FM2(+) |
| Base | Copper |
| Max TDP (Our Testing) | 360mm: >240W with Intel's i7-13700K 240mm: 236w with Intel's i7-13700K |
| Installed Size (with fans) | 404mm (L) x 121 mm (W) x 50mm (D) |
| Warranty | 3 years |
Packing and Included Accessories
The packaging of Azza's Cube AIOs are similar to most other AIOs on the market. The inner contents have plastic coverings and are packaged in molded cardboard with a foam covering at the top.
Included in the box are the following:
Radiator and CPU block
120mm fans
Mounting for AMD and Intel platforms
Thermal paste
User manual
LGA 1700 Cooler Installation
The installation process is virtually the same on both AMD and Intel platforms with the Azza Cube AIOs. The main difference is the use of a backplate on Intel systems. Before proceeding to the steps listed below, you'll want to attach the fans to the AIO's radiator and then secure the radiator to your computer's case.
1. As demonstrated in the picture from the user manual below, press the backplate against the motherboard. Place the red rubber O-rings on the motherboard, and then secure the backplate by screwing in the metal standoff.
Image 1 of 2
2. The next step is a little different from most other AIOs. You'll take the CPU mounting bracket on top of the standoffs without attaching the CPU block and then grab the thumbscrews and barely attach them.
3. Next, you'll need to apply thermal paste to the CPU – and if you're unsure how to do that, see our How to Apply Thermal Paste primer.
4. Take the CPU block and slide it into the mounting bracket. Twist it to put it into proper position, and then tighten the thumbscrews to fully secure it. You'll want to use a screwdriver for this, not just your fingers, despite the screws being thumbscrews.
5. Next,connect the PWM and ARGB headers to your motherboard.
Features of the Azza Cube AIO
Budget price

While competing 360mm AIOs generally have a price tag of $130 or higher, Azza only charges $99.99 USD for the 360mm Cube AIO, and $79.99 USD for the 240mm model.
ARGB Pyramid CPU Block
The Cube AIOs include a stylish ARGB pyramid design, comprising a bit l;ess than one-half of the cube above the CPU sicket. Looking at the pyramid design in person, there' a sense of depth that's difficult to convey with a 2D photo.
Thick 35mm Radiator
The radiator included with the Liqmaxflo is 8mm thicker than most radiators on the market, with a width of 35mm.
Large copper base
The base of the unit is large and comprised of copper to facilitate thermal transfer.
Full RAM compatibility
As an AIO does not interfere or overhang DIMM slots in any manner, all sizes of RAM, no matter how tall, are compatible with Azza's Cube AIOs.
User-accessible refill port
You shouldn't need to refill the unit at any time during Azza's 3-year warranty. But should you desire to do so after the warranty has expired, a refill port is accessible. Regrettably, Azza includes a "warranty void when removed" sticker, which is technically illegal in the U.S., under the Magnuson-Moss Warranty Act. However, in the rare chance you were to need to refill it before the warranty has expired, you probably have bigger issues that refilling alone won't solve, and you would be well advised to RMA the cooler.
Rotatable braided tubing
The tubing connected to the CPU block can be adjusted, and the tubes are fully rotatable to ease installation around things like tall RAM or other components. The tubes feature braiding for durability and longevity, while also making them look nice inside your case.
Three 120mm fans
The bundled fans have a significant impact on cooling and noise levels, as well as how the cooler looks in your case. It's not all about the heatsink and radiator.
The fans included with the Azza Cube are certainly unique, but I have concerns about their longevity. Azza doesn't list a lifespan rating for these fans, which is rather unusual. While they perform decently, the build quality doesn't feel very durable.
That said, two features of these fans stand out from the competition. First, each fan blade has three small ribs near its edge. I believe that these are mostly for aesthetic purposes, as I can't imagine such a small change making any significant impact on cooling.
The other unique feature is the ARGB infinity mirrors in the hubs, which provide a unique look.
Swipe to scroll horizontally
| | |
| --- | --- |
| Model | ARGB Pro 120mm fans |
| Dimensions | 120 x 120 x 25mm |
| Fan Speed | 500-1200 RPM ± 10% |
| Air Flow | Up to 57.5 CFM |
| Air Pressure | Up to 1.91 mmH2O |
| Bearing Type | Hydro Bearing |
| Lighting | ARGB and Infinity Mirror |
| MFFT | Unlisted |
LGA1700 Socket Bending
There are many factors other than the CPU cooler that can influence your cooling performance, including the case you use and the fans installed in it. A system's motherboard can also influence this, especially if it suffers from bending, which results in poor cooler contact with the CPU.
To prevent bending from impacting our cooling results, we've installed Thermalright's LGA 1700 contact frame into our testing rig. If your motherboard is affected by bending, your thermal results will be worse than those shown below. Not all motherboards are affected equally by this issue. I tested Raptor Lake CPUs in two motherboards. And while one of them showed significant thermal improvements after installing Thermalright's LGA1700 contact frame, the other motherboard showed no difference in temperatures whatsoever! Check out our review of the contact frame for more information.
Testing Methodology
Today's highest-end CPUs, whether Intel or AMD, are difficult to cool in intensive workloads. In the past. reaching 95 degrees Celsius or more on a desktop CPU might have been a cause for concern. But with today's top-end CPUs, this is considered normal operation. Similar behavior has been present in laptops for years due to cooling limitations in tight spaces.
All testing is performed with a 23 degrees Celsius ambient room temperature. Multiple thermal tests are run on each CPU to test the cooler in a variety of conditions, and acoustic measurements are taken with each result. These tests include:
1. Noise-normalized testing at low noise levels
2. Default configuration thermal & acoustics testing
a.) No power limits enforced
b.) Because CPUs hit TJ Max in this scenario (the maximum temperature before throttling), the best way to compare cooling strength is by recording the total CPU package power consumption.
3. Thermal and acoustic testing in power-limited scenarios
a.) Power limited to 175W to emulate a medium-intensity workload
b.) Power limited to 125W to emulate a low-intensity workload
The thermal results included are for 10-minute testing runs. To be sure that was sufficiently long to tax the cooler, we tested both Thermalright's Assassin X 120 R SE and DeepCool's LT720 with a 30-minute Cinebench test with Intel's i9-13900K for both 10 minutes and 30 minutes. The results didn't change much at all with the longer test: The average clock speeds maintained dropped by 29 MHz on DeepCool's LT720 and 31 MHz on Thermalright's Assassin X 120 R SE. That's an incredibly small 0.6% difference in clock speeds maintained, a margin of error difference that tells us that the 10-minute tests are indeed long enough to properly test the coolers.
Testing Configuration – Intel LGA1700 Platform
Swipe to scroll horizontally
| | |
| --- | --- |
| CPU | Intel Core i7-13700K |
| Motherboard | MSI Z690 A Pro DDR4 |
| Case | Be Quiet! Silent Base 802, system fans set to speed 1 setting. |
| Monitor | LG 45GR95QE |
| PSU | Cooler Master XG Plus 850 Platinum PSU |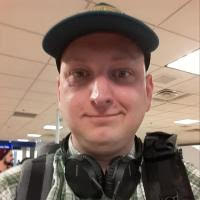 Freelancer, CPU Cooling Reviewer
Albert Thomas is a contributor for Tom's Hardware, primarily covering CPU cooling reviews.