Why you can trust Tom's Hardware Our expert reviewers spend hours testing and comparing products and services so you can choose the best for you. Find out more about how we test.
The question of TV versus computer monitor comes down to two things – budget and intended use. If you want to play games and watch videos, a TV might be enough. If you need it to fit on a desktop though, a 32-inch TV will probably top out at FHD resolution and 60 Hz. When you want more performance, only a dedicated monitor will do.
A 32-inch monitor is large enough to fill one's peripheral vision but small enough for the desktop. If you're willing to spend a little more money, you can get terrific performance and premium build quality. When accessories come into the equation, Corsair's new Xeneon 32QHD165 has a lot to offer.
We were impressed with its gaming performance for sure. With a huge color gamut that covers over 116% of DCI-P3, there was never a moment where we wanted more saturation. Resolution was in that sweet spot where frame rates stayed high. Its smooth motion processing satisfied most comparisons between QHD and UHD. You won't find an Ultra HD screen that runs at 165 Hz, at least not today. The only thing we wished for image-wise was better HDR contrast. Though the extra color helped mitigate that narrow dynamic range somewhat, better black levels would have the 32QHD165 hitting a homerun.
We also liked the system of accessories available. Though they are extra-cost items, they aren't too expensive and add a lot of functionality and convenience. The iCUE software coupled with NEXUS and Stream Deck modules made changing settings super easy. And streamers and Zoom users will appreciate the well designed and built arms that attach securely to the monitor's upright.
The Xeneon 32QHD165 is a superlative first effort for Corsair. With the largest color gamut out there and premium build quality and features, it will satisfy most users desiring a big-screen monitor. If you're looking a big screen with better performance than a television, you should definitely check it out.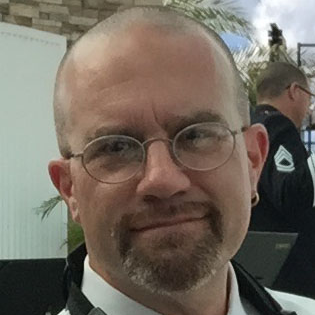 Christian Eberle is a Contributing Editor for Tom's Hardware US. He's a veteran reviewer of A/V equipment, specializing in monitors.