Why you can trust Tom's Hardware Our expert reviewers spend hours testing and comparing products and services so you can choose the best for you. Find out more about how we test.
Comparison Products
We tested the 1TB WD Black SN850X with its various Game Mode settings, but our benchmarks may not demonstrate where this mode is most useful. We compared the SN850X to the original WD Black SN850 and WD's Black SN770. Competing prominent high-end proprietary PCIe 4.0 drives include the SK hynix Platinum P41, the Crucial P5 Plus, and the Samsung 980 Pro. We also have the Kingston Fury Renegade and Sabrent Rocket 4 Plus, both with the Phison E18 controller and Micron's 176-layer TLC.
Trace Testing - 3DMark Storage Benchmark
Built for gamers, 3DMark's Storage Benchmark focuses on real-world gaming performance. Each round in this benchmark stresses storage based on gaming activities including loading games, saving progress, installing game files, and recording gameplay video streams.
Image 1 of 3
The 1TB SN850X takes second place behind the Platinum P41, regardless of the Game Mode setting. The original SN850 falls significantly behind, but still does reasonably well. The P5 Plus and 980 Pro feel outdated in this test.
Trace Testing – PCMark 10 Storage Benchmark
PCMark 10 is a trace-based benchmark that uses a wide-ranging set of real-world traces from popular applications and everyday tasks to measure the performance of storage devices.
Image 1 of 3
The SN850X has a strong showing in PCMark, too, at least with the Game Mode disabled. It's right behind the class-leading Platinum P41. Of course, you would typically only be using Game Mode while gaming. The SN770 punches well above its weight, reminding us why we like it so much.
Transfer Rates – DiskBench
We use the DiskBench storage benchmarking tool to test file transfer performance with a custom, 50GB dataset. We copy 31,227 files of various types, such as pictures, PDFs, and videos to a new folder and then follow-up with a reading test of a newly-written 6.5GB zip file.
Image 1 of 3
DiskBench serves only to remind us that higher-bandwidth drives are often about more bandwidth and faster transfers. This is important for some users, but not others. However, higher-end drives often get the newest technology first and will often perform better in other benchmarks. The SN850X shows no anomalies in its Diskbench results.
Synthetic Testing - ATTO / CrystalDiskMark
ATTO and CrystalDiskMark (CDM) are free and easy-to-use storage benchmarking tools that SSD vendors commonly use to assign performance specifications to their products. Both of these tools give us insight into how each device handles different file sizes.
Image 1 of 12
Phison controllers do well in ATTO's sequential tests due to their high peak performance. This is demonstrated by the Rocket 4 Plus and Fury Renegade. However, the SN850X is right up there, showing that WD optimized it for higher write performance. The original SN850 falls behind a bit.
Every drive in the test does well in CDM's sequential tests, except for the SN770 which does not have enough bandwidth potential to keep up. With the exception of the low queue depth write test, the SN850X still pulls away but cannot topple the Platinum P41. Even the original SN850 does well against the Platinum P41 there. WD has geared the SN850X to achieve particularly high performance in this area.
The SN850X is a little bit weaker in the 4K tests and actually seems to do better with Game Mode engaged. The SN770, which has the same flash, does remarkably well. All of these drives provide enough performance for a good experience, although the P5 Plus notably falls behind the rest. We cannot say much for high IOPS being necessary at this time, however it is likely the SN850X would do better in simulated DirectStorage tests than the original SN850 and other non-Phison drives.
Sustained Write Performance and Cache Recovery
Official write specifications are only part of the performance picture. Most SSDs implement a write cache, which is a fast area of (usually) pseudo-SLC programmed flash that absorbs incoming data. Sustained write speeds can suffer tremendously once the workload spills outside of the cache and into the "native" TLC or QLC flash. We use Iometer to hammer the SSD with sequential writes for 15 minutes to measure both the size of the write cache and performance after the cache is saturated. We also monitor cache recovery via multiple idle rounds.
Image 1 of 5
The 1TB SN850X writes at over 6.4GBps for almost 46 seconds, showing a cache of around 295GB. It does appear to have a hybrid cache, as the first 2 seconds write a bit differently. Having both static and dynamic pSLC is becoming more common as it balances consistency with flexibility.
This is a very large cache, but once it is depleted the SN850X drops to below 1GBps with its TLC writes at a bit over 900MBps. It appears the denser flash has trouble out-writing the 1TB SN850 and, in fact, the SN850X only out-writes the SN770 that has the same flash. The SN770's pSLC response is a bit different, which makes sense given its market segment and DRAM-less nature.
It's clear that 1TB is not enough to reach peak performance for the SN850X. This should not be an issue for general use but does suggest that 2TB is becoming the new sweet spot as time goes on, at least for high-end drives with TLC.
Power Consumption and Temperature
We use the Quarch HD Programmable Power Module to gain a deeper understanding of power characteristics. Idle power consumption is an important aspect to consider, especially if you're looking for a laptop upgrade as even the best ultrabooks can have mediocre storage.
Some SSDs can consume watts of power at idle while better-suited ones sip just milliwatts. Average workload power consumption and max consumption are two other aspects of power consumption, but performance-per-watt is more important. A drive might consume more power during any given workload, but accomplishing a task faster allows the drive to drop into an idle state more quickly, ultimately saving energy.
We also monitor the drive's temperature via the S.M.A.R.T. data and an IR thermometer to see when (or if) thermal throttling kicks in and how it impacts performance. Remember that results will vary based on the workload and ambient air temperature.
Image 1 of 4
The SN850X is competently efficient, being one of the best options for a high-end PCIe 4.0 SSD. The Platinum P41 does better and many mid-range PCIe 4.0 drives, like the SN770, are more efficient. However, the SN850X still edges out many other top-tier options. PCIe 4.0 drives in general may run hotter but are surprisingly efficient because they use newer controllers, newer flash, and also finish tasks faster. This does not necessarily mean they are the best choice for laptop use.
The 1TB SN850X model we tested comes with a stylish heatsink and that also means it has LED lighting. At idle we measured this drive at 45C, while under load it hit as high as 78C. This was not hot enough to throttle, so the heatsink is definitely doing its job. This was even after a massive 900GB of writes.
Historically, LED support on SSDs has been a mixed bag. Some SSDs, like the Kingston HyperX Fury RGB SSD, would outright throttle due to an abundance of LEDs. Some NVMe drives also would pull more power and run hotter and/or perform worse when LEDs were enabled. It's not a particularly friendly option if you can't control the LEDs, either. So we are not huge fans of it, but you do have the option on the heatsinked SN850X models. We tested the worst-case with the LED feature enabled and saw no issues.
MORE: Best SSDs
MORE: Best External SSDs and Hard Drives
MORE: How We Test HDDs And SSDs
MORE: All SSD Content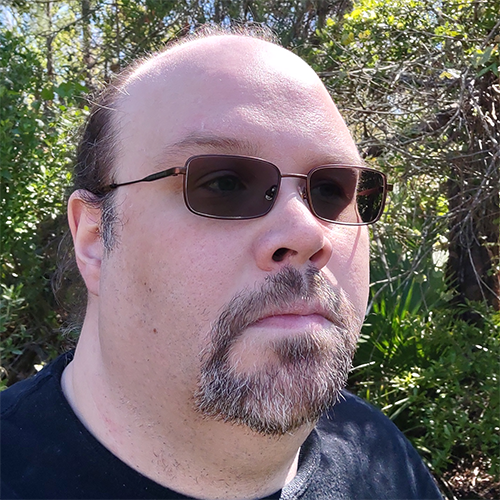 Shane Downing is a Freelance Reviewer for Tom's Hardware US, covering consumer storage hardware.