Why you can trust Tom's Hardware Our expert reviewers spend hours testing and comparing products and services so you can choose the best for you. Find out more about how we test.
Benchmark Results
Our standard benchmarks and power tests are performed using the CPU's stock frequencies (including stock Thermal Velocity Boost), with all power-saving features enabled. Optimized defaults are set in the BIOS and the memory set using the XMP profiles. For this baseline testing, Windows is set to the balanced power plan.
Synthetic Benchmarks
Synthetics are a great tool to figure out if a board runs out of spec, as identical settings should produce similar performance results. Advanced memory timings are the one place where motherboard makers can still optimize for either stability or performance, though, and those settings can impact some testing.
Image 1 of 21
Performance in the synthetic benchmarks was spot on compared to the boards we've tested so far. The Maximus XIII Hero, in general, ran as fast as or ever so slightly faster in these synthetic benchmarks than most boards we've tested. We didn't see any performance anomalies here.
Timed Applications
Image 1 of 4
In our timed applications, LAME testing was, surprisingly, on the slow side of average, running it in 11.6 seconds (most results are 11.3-11.4). Corona results came in at 82 seconds, a tie for the fastest result between the Gigabyte Aorus Master and MSI MEG Ace.
3D Games and 3DMark
Image 1 of 4
We've recently updated our game tests to F1 2020 and Far Cry: New Dawn. The games run at 1920x1080 resolution using the Ultra preset. As the resolution goes up, the CPU tends to have less of an impact. The goal with these settings is to determine if there are differences in performance at the most commonly used resolution with settings most people use or at least strive for.
In our gaming/graphics testing, the Hero scored among all the other boards in 3DMark Time Spy and Fire Strike. The 16,220 result in Fire Strike and 13,549 in Time Spy are the highest we've seen (though negligibly) using this Rocket Lake CPU. Gaming results were also the fastest we've seen so far using this processor, if only by a small margin (almost 2%)—nothing out of the ordinary here.
Power Consumption / VRM Temperatures
We used AIDA64's System Stability Test with Stress CPU, FPU and Cache enabled for power testing, using the peak power consumption value. With Rocket Lake, we need to disable AVX-512 instruction sets otherwise, temperatures are out of control at stock speeds on some boards. The wattage reading is from the wall via a Kill-A-Watt meter to capture the entire ecosystem. The only variable that changes is the motherboard; all other parts are the same.
Our Maximus XIII Hero ended up in the middle of the pack, averaging 162W between idle and load states. During idle, the Hero sipped on power running at 59W, the second most efficient result. Under our AIDA64 stress-test load, the system peaked at 265W, which is right around average when testing with the i9-11900K processor.
Image 1 of 4
Asus' 90A VRMs easily handled our CPU at stock and while overclocked. The VRMs ran well within specification during both sets of tests. In fact, of the boards that do not have active cooling (or water cooling), it was the coolest by a couple of degrees, peaking at just over 50 degrees Celsius. When overclocked, temperatures didn't change much from stock because the voltage we use was close to what the Hero uses by default anyway. To that end, the Hero again peaked at 50 degrees Celsius. You don't have to worry about stock operations or overclocking with this VRM and its cooling ability.
Overclocking
When overclocking the i9-11900K, we decided to do so by testing without AVX-512 instructions. When you unlock all of the power limits, you're thermally limited, with the CPU reaching 100 degrees Celsius in several seconds. Since every board is different in terms of following (or don't follow) Intel specifications, we've removed that variable. The bottom line is that if you need to use these instructions, you'll need to set a significant offset compared to non-AVX-512 loads. To that end, we settled on a 5.1 GHz overclock at around 1.3V. Our CPU uses around 225W in this configuration, which lands between stock power use (195W) and AVX-512 power use (~265W) and is the end of the line due to thermal constraints.
Overclocking on the Maximus XIII Hero was as easy as any other motherboard so far. The BIOS puts all of the options you need at your fingertips so you don't have to move to different sections to find the option you're looking for. Vdroop was tolerable on Auto settings so we left it as is (default is level 4).
On the memory front, the Maximus XIII Hero DDR4 3600 sticks at a 1:1 ratio (Gear 1) and didn't have any issues with the DDR4 4000 kit. AIDA results have the Hero comparable to some of the fastest results we have so far regarding bandwidth. Latency was 48.9ns which is the second-fastest result so far. We had no issues working with the memory on this board.
Final Thoughts
The latest Asus Hero motherboard hits the store shelves as a well-rounded, feature-laden solution in the upper-midrange tier of Z590 motherboards. From the more-than-capable 90A power phases and dual Thunderbolt 4 ports to the four PCIe 4.0 M.2 sockets and the premium audio bits, the board does its best to justify the $499.99 price.
Performance compared to the other Z590 models we've tested to this point was spot on, and often negligibly faster in many of our tests. Memory testing went without a hitch, with DDR4 3600 supported at 1:1 and easily handling the DDR4 4000 kit (at the expected 1:2 ratio). Performance and overclocking aren't a concern.
If there is something I would like to see that needs improvement, I'd have to say the price. Due in part to tariffs and component shortages, plus the addition of PCIe 4.0, all of these Z590 based boards saw a more significant increase than we're used to. Where we typically see $25-$50 increases generation over generation for the same board (this varies, of course), the Hero went up nearly 25% or $100. Outside of that, my only concern is more of a warning to keep an eye on lane sharing when using the M.2 sockets with PCIe/SATA-based devices. Since they use the PCIe slot's bandwidth, you'll want to pay attention to what is being slowed oe disabled as it isn't just SATA ports.
As far as competition at this price point, ASRock has the Z590 Taichi ($459.99), MSI's MEG Z590 Ace ($499.99), the Gigabyte Aorus Master ($409.99), and there's the Biostar Valkyrie as well ($400-$450). If M.2 storage options, high-end audio and power delivery are your primary drivers for buying, the Asus has you covered. If you need the fastest wired networking available, the Gigabyte and its 10 GbE should be your weapon of choice. Gigabyte's Aorus Master is the least-expensive option of all these listed and is the best bang for the buck in this class.

Overall, the Asus ROG Maximus XIII Hero has the premium parts and looks to support its place at this price point. From its clean, high-end appearance to the robust power delivery, four M.2 sockets and premium audio solution, the Hero is a well-rounded motherboard. If you're looking for an upper mid-range sub-$500 motherboard, the Maximus XIII Hero should be on your shortlist.
MORE: Best Motherboards
MORE: How To Choose A Motherboard
MORE: All Motherboard Content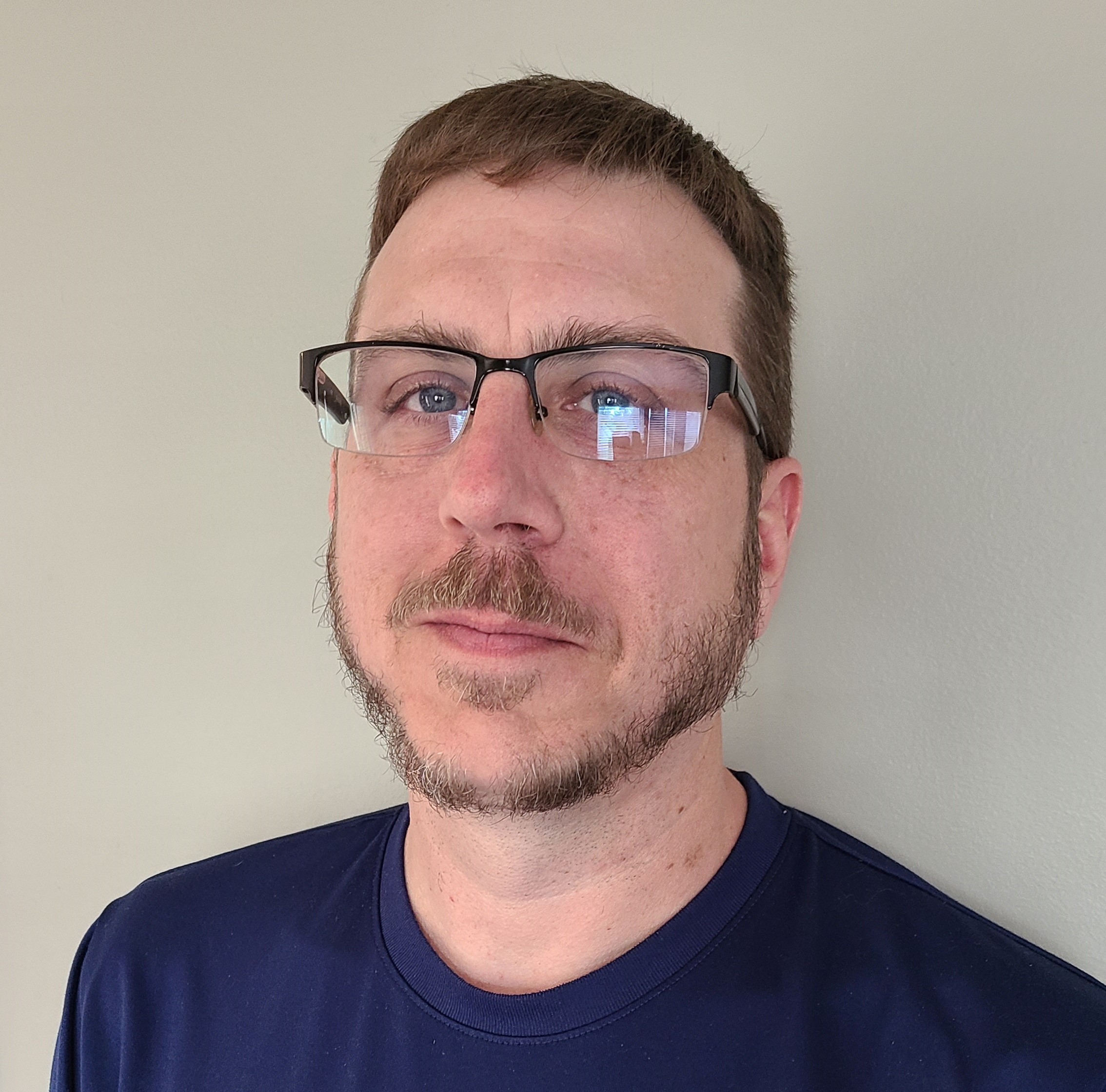 Joe Shields is a Freelance writer for Tom's Hardware US. He reviews motherboards.