Why you can trust Tom's Hardware Our expert reviewers spend hours testing and comparing products and services so you can choose the best for you. Find out more about how we test.
When shopping for value-priced displays, the choice comes down to size, resolution and speed. You won't get a lot of all three for less than $300, but if you consider what good gaming performance means, a satisfying monitor can be had that won't break the budget.
If a 32-inch screen is at the top of your checklist, FHD resolution is pretty much a given. So, you can buy a TV or a dedicated monitor for around the same price. But the monitor will deliver fast frame rates, which translates to higher motion resolution and smoother play. Dell's S3222HG fulfills that promise and adds extended color and Adaptive-Sync to the feature list; something you won't get in a sub-$300 television.
The S3222HG delivers excellent contrast, well-saturated color and smooth gaming in a well-built package for less than $300. Dell has added a curved screen, wide color gamut, 165 Hz and Adaptive-Sync to that package. If you are still stuck on the resolution question, yes, there is a screen door effect. However, it's mainly visible in static content. Those pixel gaps disappear when objects and backgrounds are moving on the screen. A monitor with a higher resolution but a lower refresh rate won't look as good when you're moving through a battlefield or driving down city streets.
Though the S3222HG didn't quite rank among monitors that don't need calibration, it came very close. Most users will be satisfied with its image, and those that choose to make the recommended adjustments will be rewarded with an accurate and colorful picture. My only complaint was a slightly light gamma and the lack of an sRGB mode. Neither are deal-breakers. The image was a tad flat but not objectionable, and a darker gamma preset would be welcome. The absence of an sRGB mode is also no big deal. Though not strictly accurate, most users will enjoy the bonus color saturation delivered by the Dell's wide gamut, something that's not common in FHD monitors.
If you're looking for a large screen to finish off a budget gaming rig or console-based system, Dell's S3222HG is a great choice for under $300. Definitely be sure to check it out.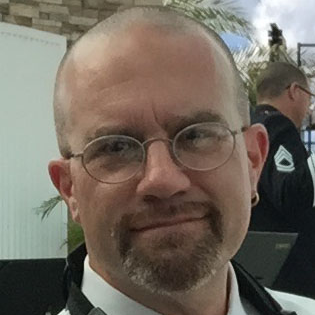 Christian Eberle is a Contributing Editor for Tom's Hardware US. He's a veteran reviewer of A/V equipment, specializing in monitors.
Describing a 32" 1080p monitor as "relatively low" pixel density is quite an understatement. The most popular monitor segment of 27" @ 1440p is nearly twice the pixel density, and a smartphone may have more 6 times the density.

Reply