Why you can trust Tom's Hardware Our expert reviewers spend hours testing and comparing products and services so you can choose the best for you. Find out more about how we test.
Intel Core i9-13900K and Core i5-13600K Heat, Overclocking, Benchmark Test Setup
We tested the 13th-Generation Raptor Lake processors with an MSI MPG Z790 Carbon WiFi motherboard. Due to time constraints, we tested all Raptor Lake configurations with DDR5 memory. We'll add a baseline DDR4 comparison to our CPU Benchmark hierarchy in the coming days.
Image 1 of 3
Raptor Lake exposes the most robust overclocking features and the highest frequency ceilings we've seen with modern chips. We've heard that most units can manage 5.7 GHz all-core p-core overclocks on 360mm AIOs, and we reached 5.5 GHz on Core i7 and 5.6 GHz on Core i9 and i5, all with a 280mm Corsair H115i watercooler. We optimized the voltages carefully, but do note that we often peaked at ~96-98C during stressful applications — right below the 100C throttle point. For reference, we regularly hit 100C at stock settings with our 280mm cooler, as you can see above in the multi-threaded stress test with the Core i9-13900K. However, the chip did regularly hit 5.8 GHz, as advertised, during lightly threaded work (second slide), and we didn't experience nearly as much of a cooling challenge with the Core i7 and i5 models.

In either case, our overclocked config represented an improvement over the badly tuned power consumption when the chip is allowed to operate without power limits — the chip itself pulled 308W at stock settings during a Prime95 test, pegging all cores at 100C after about 10 seconds (third slide). This behavior comes from Intel's Adaptive Boost Technology, which is designed to push the cores right to 100C, extracting the full amount of performance available within the tolerated temperature range. This feature is only active on the Core i9-13900K/F, so other Raptor Lake processors won't exhibit the same behavior.

The Adaptive Boost Technology (ABT) feature allows Core i9 processors to dynamically boost to higher all-core frequencies based upon available thermal headroom and electrical conditions, so the peak frequencies can vary. It also allows the chip to operate at 100C during normal operation — if the chip sees that it is running underneath the 100C threshold, it will increase its performance and power consumption until it reaches the safe 100C limit, thus providing more performance.

Think of ABT much like a dynamic auto-overclocking feature. Still, because the chip stays within Intel's spec of a 100C temperature limit, it is a supported feature that doesn't fall into the same classification as overclocking. That means the chip stays fully within warranty.

Intel's chips are designed to sustain these temperatures over the span of their warranty, and as we've seen with Ryzen 7000's penchant for running at 95C at stock settings, higher temperatures have become the norm as the chipmakers battle for supremacy. Temperatures can limit your performance during stock operation, so if you purchase the 13900K, plan for a powerful cooler to extract the full performance. ABT uplift will vary by chip — much of the frequency uplift depends upon the quality of your chip. Hence, the silicon lottery comes into play, along with cooling and power delivery capabilities.

Temperatures, not silicon ability, were absolutely the limiting factor to our overclocks, so better cooling could yield better results. The Core i9-13900K's 5.6 GHz overclock is lower than its 5.8 GHz peak, so we see some slight regressions in some single-threaded work. Interestingly, we found similar frequency ceilings with the Core i9, i7, and i5 models, making the 13600K particularly appealing. As always, you're at the whims of the silicon lottery, so your mileage may vary.

Memory overclocking was a snap — we used an XMP 3.0 profile to run at DDR5-6800. Additionally, pre-certified XMP 3.0 DDR5-7200 kits are already on their way to market, and XMP 3.0 DDR5-8000 kits will arrive next month.

For our stock tests, we're sticking with our standard policy of allowing the motherboard to exceed Intel's recommended power limits, provided the chip remains within warrantied operating conditions. Our stock tests use the default lifted PL1 and PL2 restrictions. Almost all enthusiast-class motherboards come with similar settings, reflecting the out-of-box experience with a high-end motherboard. Naturally, these lifted power limits equate to more power consumption and, thus, more heat. Here are our overclocked configs:
Intel Core i9-13900K @ 5.6: 5.6 GHz all-core p-core, 4.4 GHz e-core, 1.32V vCore, DDR5-6800 XMP 3.0
Intel Core i7-13700K @ 5.5: 5.5 GHz all-core p-core, 4.2 GHz e-core, 1.31 vCore, DDR5-6800 XMP 3.0
Intel Core i5-13600K @ 5.6: 5.6 GHz all-core p-core, 4.0 GHz e-core, 1.33 vCore, DDR5-6800 XMP 3.0
We used an Asus RTX 4090 ROG Strix OC for gaming testing, with all testing conducted in the last five days with updated drivers, chipsets and motherboard firmwares, etc. The RTX 4090 delivers the biggest generational jump in GPU performance in recent memory, and we caution that we're using the first publicly available driver for this round of tests. That means we could see better performance in the future.

In that vein, we did see performance inversions with the Ryzen 7000 processors in three of our eight tested titles — Warhammer 3, Cyberpunk 2077, and F1 2022 — wherein single-CCD (chiplet) Ryzen models outperformed dual-CCD models. We reached out to both AMD and Nvidia on the matter, and the former tells us that this could be unoptimized game code that has been exposed by the large jump in GPU compute, while the latter hasn't responded yet. AMD tells us it doesn't see entirely unexpected results, but it is following up with further testing and will work with game devs to patch any titles that might be adversely impacted.

Intel's Thread Director, which steers threads to the right type of core (p- or e-core) based on the type of workload, gets an upgrade in the Windows 11 22H2 update. Intel has updated the workload classification engine with machine learning algorithms and also improved the handling of foreground and background tasks, which will benefit both Alder and Raptor Lake processors in multi-tasking scenarios. However, Intel tells us this brings fairly minor improvements in multi-tasking, and no improvements if you aren't multitasking. Our test regimen executes serially. As such, we tested with our Windows 11 21H2 test image due to its known stability and several reports of performance issues with 22H2. We'll conduct some cursory tests with multi-tasking in 22H2 and will follow up if we see marked improvements.

Microsoft has recently issued advice to gamers to disable several security features to boost gaming performance. That has prompted a shift in our test policy — we used to test with secure boot, virtualization support, and fTPM/PTT active, which can result in slightly lower performance. We have now disabled those features for maximum performance.
Swipe to scroll horizontally
Core i9-13900K and Core i5-13600K Test System Configurations

| | |
| --- | --- |
| Intel Socket 1700 DDR5 (Z790) | Core i9-13900K, i7-13700K, i5-13600K |
| Row 1 - Cell 0 | MSI MPG Z790 Carbon WiFi |
| Row 2 - Cell 0 | G.Skill Trident Z5 RGB DDR5-6800 - Stock: DDR5-5600 | OC: XMP DDR5-6800 |
| AMD Socket AM5 (X670E) | Ryzen 9 7950X, Ryzen 9 7900X, Ryzen 5 7600X |
| Row 4 - Cell 0 | ASRock X670E Taichi |
| Row 5 - Cell 0 | G.Skill Trident Z5 Neo DDR5-6000 - Stock: DDR5-5200 | OC/PBO: DDR5-6000 |
| Intel Socket 1700 DDR5 (Z690) | Core i9-12900K, i7-12700K, i5-12600K, i5-12400 |
| Row 7 - Cell 0 | MSI MEG Z690 Ace |
| Row 8 - Cell 0 | G.Skill Trident Z5 DDR5-6400 - Stock: DDR5-4400 | OC DDR5-6000 |
| AMD Socket AM4 (X570) | Ryzen 9 5950X, 5900X, 5700X, 5600X, 5800X3D |
| | MSI MEG X570 Godlike |
| Row 11 - Cell 0 | 2x 8GB Trident Z Royal DDR4-3600 - Stock: DDR4-3200 | OC/PBO: DDR4-3800 |
| All Systems | Asus RTX 4090 ROG Strix OC |
| Row 13 - Cell 0 | Gigabyte GeForce RTX 3090 Eagle - ProViz applications |
| Row 14 - Cell 0 | Nvidia GeForce RTX 2080 Ti FE - Application tests |
| | 2TB Sabrent Rocket 4 Plus, Silverstone ST1100-TI, Open Benchtable, Arctic MX-4 TIM, Windows 11 Pro |
| Cooling | Corsair H115i, Custom loop |
| Overclocking note | All configurations with overclocked memory also have tuned core frequencies and/or lifted power limits. |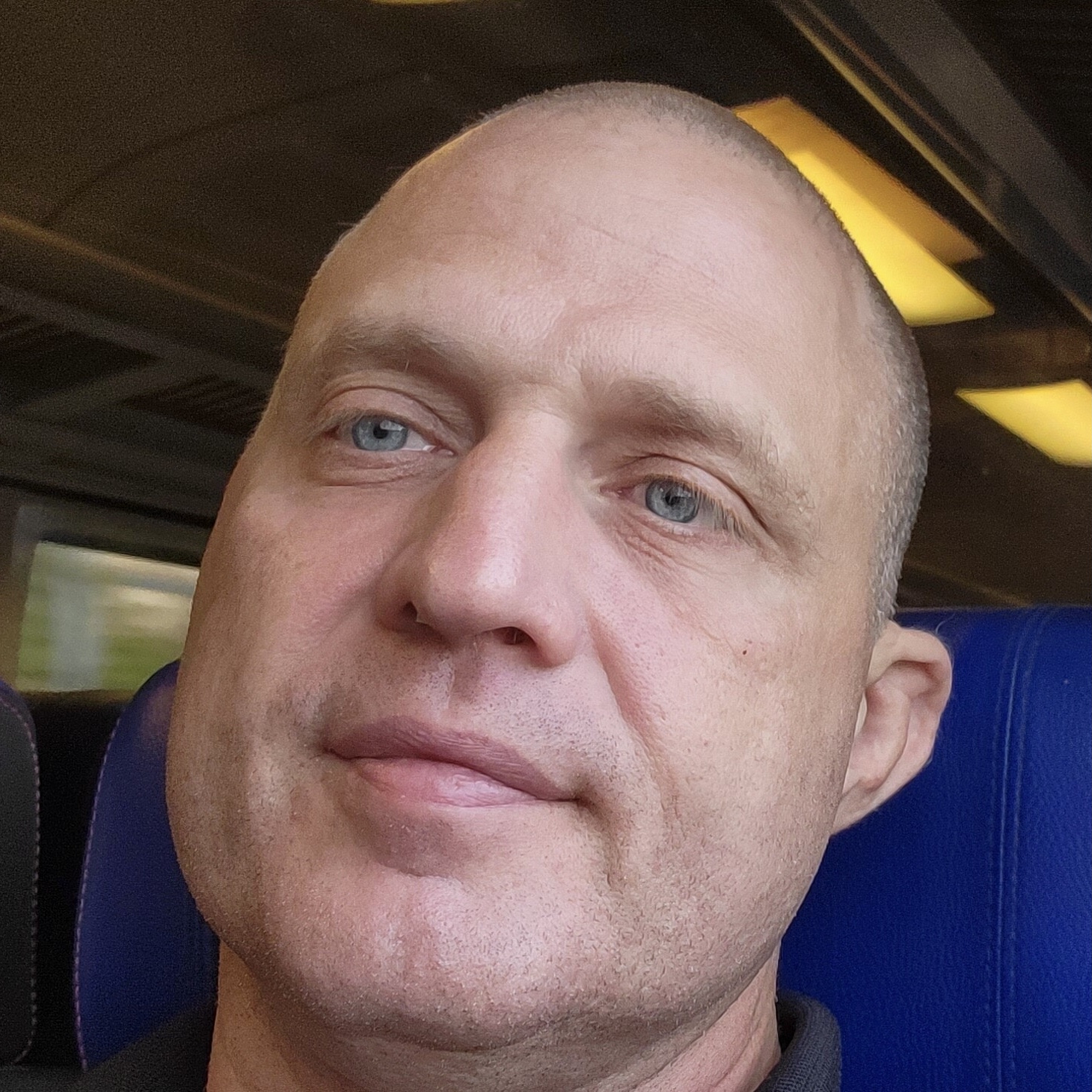 Paul Alcorn is the Deputy Managing Editor for Tom's Hardware US. He writes news and reviews on CPUs, storage and enterprise hardware.