Z490 Mini ITX Motherboard Roundup: Four Tiny Boards do Battle
Small in size, but similar in features and performance to ATX motherboards
Our test system uses Windows 10 64-bit OS (1909) with all threat mitigations applied. The motherboard BIOS used is the latest non-beta available to the public, unless otherwise noted. The hardware used is as follows:
Test System Components
Swipe to scroll horizontally
For this review, we'll be directly comparing the Mini-ITX motherboards that were sent for review: the ASRock Z490 Phantom Gaming-ITX/TB3 ($279.99), Asus ROG Strix Z490-I Gaming ($299.99), Biostar X490GTN ($199.99) and the Gigabyte Z490I Aorus Ultra ($269.99).
We're missing MSI's Z490I Unify, as they couldn't get a board to us in time.
Benchmark Settings
Swipe to scroll horizontally
All standard benchmarks and power tests are performed using the CPU's stock frequencies (including stock Thermal Velocity Boost), with all power-saving features enabled. Optimized defaults are set in the BIOS and the memory is set using the XMP profiles. For this baseline testing, Windows is set to High Performance, except for during power testing, where we switch to Balanced so the PC idles properly.
**For this review, the charts include all Z490 motherboards we've tested including the new flagship boards. The red bar indicates the fastest/best performing, which is the highest performing out of only the Mini-ITX boards.
Synthetic Benchmarks
Synthetics are a great tool to figure out if a board is running out of spec, as identical settings should produce extremely similar performance results. Advanced memory timings are the one place where motherboard makers can still optimize for either stability or performance though, and those settings can impact some testing.
Image 1 of 21
Overall, the mini ITX boards performed well, generally matching the other boards we've tested. The Biostar, following Intel guidelines, choked a bit in 7-Zip compression and the POV-Ray multi-core test, however. The CPU throttled due to current limits with our i9-10900K even at stock speeds and there is nothing you can do about it, at least for now, as there's no current limit setting found in the latest BIOS. Other than that, where the tests were longer and more intensive, the other boards that do not follow the intel specifications and performed better depending on the test.
Timed Applications
Image 1 of 3
In our timed applications, we saw a similar result. LAME testing went well and all boards were within striking distance of each other and all other results. The Biostar was notably slower in Corona and Handbrake, throttling through our test suite, yielding notably longer times. Only the Asus ROG Strix Z490-I Gaming showed similar results to the full-size Z490 boards we've tested.
3D Games and 3DMark
Image 1 of 4
We've recently updated our game tests to more The Division 2 and Forza Horizon 4. The games are run at 1920x1080 resolution using the Ultra preset. As the resolution goes up, the CPU tends to have less of an impact on most games. The goal with these settings is to determine if there are differences in performance at the most commonly used resolution with settings most people use or at least strive for.
Our gaming and 3DMark results were unremarkable and well within a margin of error between the boards. No concerns here for gaming.
Power Consumption and VRM Temperatures
The first glimpse of power use for this platform and the Core i9-10900K may be a bit shocking to some, with loads reaching almost 200W at stock speeds (because most boards allow for a higher draw than intel's spec), many users will be hard-pressed to keep these cool and get the most out of the chip. For power testing, we used AIDA64's System Stability Test with Stress CPU, FPU and Cache enabled using peak power consumption value. The wattage reading is taken from the wall via a Kill-A-Watt meter to capture the entire ecosystem. The only variable that changes in these reviews is the motherboard; all other parts are the same.
Power consumption on our Mini-ITX boards was in the ballpark of the other boards tested. The ITX boards sipped on power at idle ranging from 48W (Aorus Ultra) to 51W on the Asus z490-I Gaming. The Biostar and ASRock boards both idled at 50W. All of these boards were very close to each other, matching the non-flagship board power consumption.
Under load, things changed a bit, with the Biostar peaking at 295W, 15W more than the next highest result (ASRock). The Asus used the least amount of power at 263W, with the Gigabyte using 269W. Between these boards, the Asus was the most efficient, on average, between our idle and load result by 2W. That said, you aren't going to notice these meager differences on your electric bill.
Image 1 of 9
In a nutshell, the VRMs on the Asus, ASRock, and Gigabyte all performed well during stock and overclocked operations. The Biostar didn't do well even at stock settings with our CPU. Where the other boards were between the low 50s and low 60s, the Biostar approached 90C within minutes of starting the stress test. Put simply, the Biostar can't handle stress testing using the i9-10900K in stock form and AIDA64 stress test. You'll want to use a lesser CPU if choosing this motherboard.
The ASRock board ran the coolest at stock (~52 degrees Celsius), but the second highest on load (~68 degrees Celsius) even with its cooling fans spining. The Asus board, with its single tiny fan, ran the warmest during stock and was in the middle of the other two boards while overclocked.
In the end, the power delivery on the ASRock, Asus and Gigabyte ITX boards we've tested run well within operating range and had no issues even when overclocked. The Biostar is best used for lesser processors on this platform.
Overclocking
Outside of the Biostar Z490GTN, the other three motherboards overclocked our processor to 5.2 GHz using ~1.35V. Achieving this speed was as easy as adjusting the CPU ratio, power limits, voltage and LLC (all of these boards had some form of vdroop), and away we went. The Biostar, on the other hand, simply cannot overclock with our CPU. If you want to overclock using the Biostar, the company will need to update its BIOS and add a current limit adjustment. It's either that or you'll need to use a lesser processor that won't trip these limits, but the VRM's aren't terrible capable in the first place. We've seen our sibling site Anandtech run an i7-10700K with success and no mention of throttling, but the Bistar just can't handle the i9-10900K out of the box.
On the memory front, we were able to set our DDR4 4000 kit without issue on all of our tested Mini-ITX boards. Per usual, the boards overvolted System Agent and IO voltage to do so. While this will not damage the CPU, at the speeds we were running 1.05V and 1.0V are all we needed. Keeping these voltages in order also keeps the CPU temperatures down a bit as well. Any degree Celsius saved on this 10c/20t CPU is worth the effort.
Final Thoughts
After compiling all the performance data and looking things over, three out of the four boards were able to handle our power-hungry i9-10900K processor at both stock and overclocked speeds. But not the Biostar Z490GTN; it exhibited current limit throttling in some of the heavier and longer-running stock tests, with its VRM's getting incredibly hot during stress testing.
While this is a glaring shortcoming for a motherboard based on the Z490 chipset, for an ITX machine that may not be a deal-breaker for some users, especially those who plan to use a lesser processor for HTPC or basic PC functions. The other three boards handled the CPU without issue, pushing our CPU to its 5.2 GHz limit with our cooling. So if you plan on pushing these CPUs, or any other compatible CPU for that matter, stick with the ASRock, Asus, or Gigabyte.
Performance aside, the Biostar Z490GTN is priced at $199.99 which is significantly less than the ASRock PG-ITX/TB3 ($279.99), Asus ROG Strix Z490I Gaming ($289.99), or the Gigabyte Z490I Aorus Ultra ($269.99). For under $200, the Biostar offers a tempting product for those looking for the basics and running something less than an i9-10900K. For that price, you get a single M.2 slot, four SATA ports, mediocre VRM, and mid-range audio. Whereas for $70 to $90 more, the ASRock, Asus, and Gigabyte offer two M.2 slots (at least one under a heatsink), four SATA ports, capable VRMs and overclocking ability, RGB LEDs, a premium audio solution and a more high-end look.
So which is the best all-around board out of those we've tested? The nod goes to the Gigabyte Z490I Aorus Ultra. This board is $10 cheaper than the ASRock, and gives users a well-rounded Mini-ITX option. Outside of performance and overclocking capabilities, the Aorus Ultra includes eight USB ports for peripheral connectivity, a premium audio codec and slot reinforcement on everything. If you are looking for more complete audio outputs, the ASRock is the only board with a full 5-plug analog plus SPDIF output, though all boards here not made by Biostar run the same Realtek ALC1220 codec (or some customized form of it in Asus' case).
Gigabyte's Z490I Aorus Ultra offered the most complete Mini-ITX solution we've tested at a price point that, relatively speaking, won't destroy your build budget. The Asus and ASRock offerings are no slouches either, and are both high-quality and capable solutions. They simply cost a bit more. The Biostar, for significantly less money, can be a viable solution using a CPU with a lesser TDP and for those who aren't looking for the best audio.
In the end, the board partners have done a good job trying to get as many features as they can on an under-seven-inch square PCB. But in doing so, you will pay a premium for such creativity. On top of this, we're seeing the Z490 'tax' on top of it, so all of these boards are notably more expensive than their Z390 counterparts. This applies to all Z490 motherboards, although it's not like there hasn't been a price hike on the AMD side with recent platforms, either. In part because of the addition of PCIe 4.0 support (and the circuitry and materials that entails), current-generation motherboards are just pricier than they were a couple years ago, and if you want to go small, you're going to have to pay even more.
MORE: Best Motherboards
MORE: How To Choose A Motherboard
MORE: All Motherboard Content
Join the experts who read Tom's Hardware for the inside track on enthusiast PC tech news — and have for over 25 years. We'll send breaking news and in-depth reviews of CPUs, GPUs, AI, maker hardware and more straight to your inbox.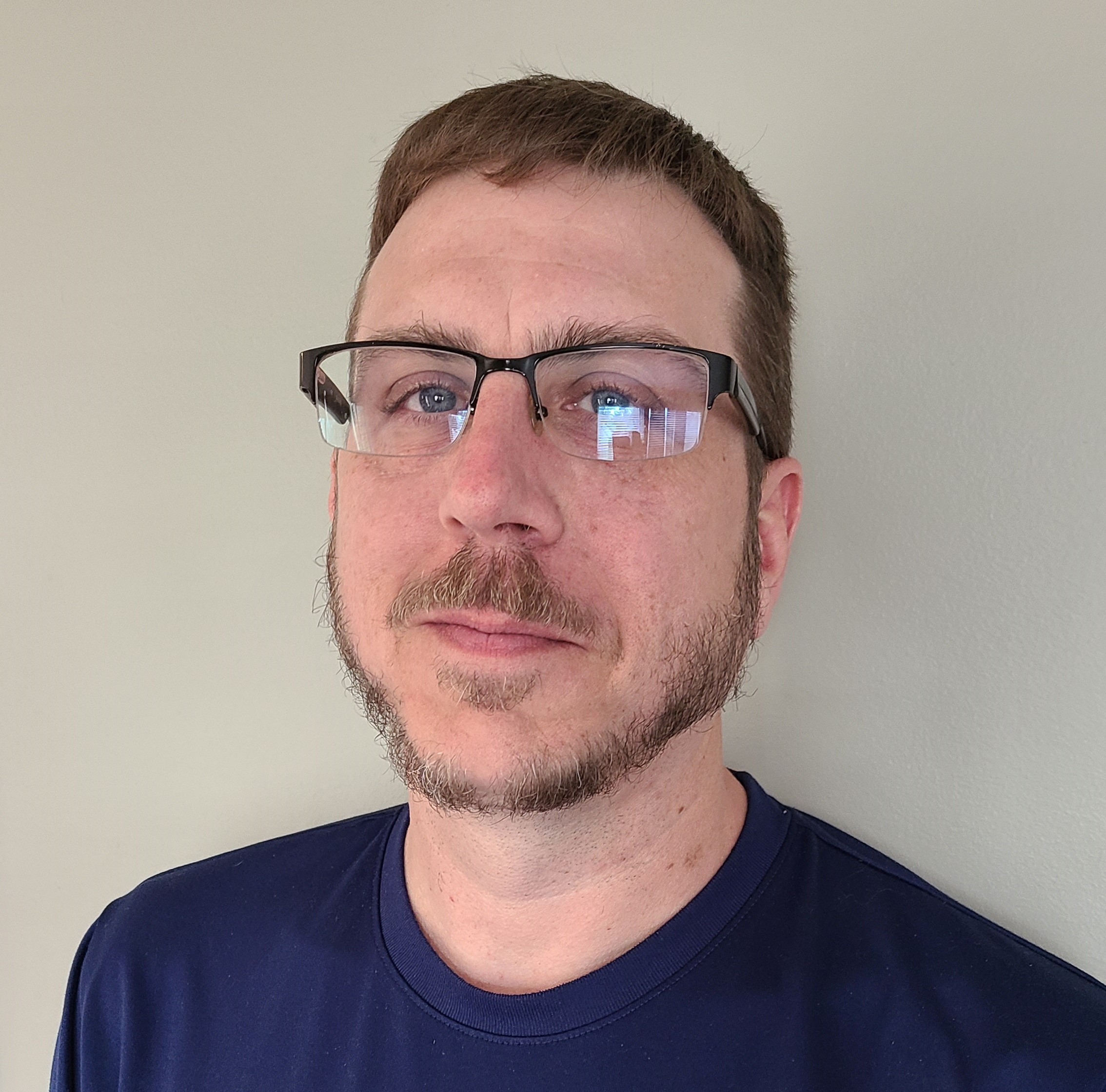 Joe Shields is a Freelance writer for Tom's Hardware US. He reviews motherboards.
Answer: The one with the AMD chipset and Ryzen support :)

Reply