Why you can trust Tom's Hardware Our expert reviewers spend hours testing and comparing products and services so you can choose the best for you. Find out more about how we test.
Gaming CPU Benchmarks on Ryzen 9 7900X — The TLDR
Below you can see the geometric mean of our gaming tests at 1080p and 1440p, with each resolution split into its own chart. Be aware that a different mix of game titles could yield somewhat different results (particularly with the Ryzen 7 5800X3D), but this serves as a solid overall indicator of gaming performance. As usual, we're testing with an Nvidia GeForce RTX 3090 to reduce GPU-imposed bottlenecks as much as possible, and differences between test subjects will shrink with lesser cards or higher resolutions. You'll find further game-by-game breakdowns below.
Image 1 of 4
The $549 Ryzen 9 7900X is plenty impressive in gaming, effectively matching the $699 Ryzen 9 7950X at 1080p with both stock and overclocked settings. The Ryzen 9 7900X also fares well against the more expensive $589 Core i9-12900K, leading it by 5% at stock settings, and tying after overclocking.

The Ryzen 9 7900X is also 9% faster than the stock $409 Core i7-12700K, and 2.7% faster after tuning. But remember it also costs 34% more, meaning the 12700K is the better bang for your gaming buck. And that's before we factor in the higher DDR5 and motherboard costs associated with the AM5 platform.
We typically recommend Ryzen 5 or Core i5 for most dedicated gaming rigs, and the $299 Ryzen 5 7600X and $399 Ryzen 7 7700X are the perfect examples of why. Both of these chips provide within 1 to 2 percent of the performance of the Ryzen 9 7900X but are much less expensive. That means the 7900X is not a good value if you're strictly interested in gaming.
The 7900X does represent a big generational improvement, though — the Ryzen 9 7900X is 15% faster than its prior-gen counterpart, the Zen 3-powered Ryzen 9 5900X, which also comes with 12 cores.
However, Intel only needs to gain ~5% with Raptor Lake to match the 7900X in gaming, setting the stage for quite the competition next month.
AMD's own $430 Ryzen 7 5800X3D remains the fastest gaming chip on the market by a fair margin, but this highly-specialized chip comes with caveats — its 3D V-Cache doesn't boost performance in all games. Additionally, the 5800X3D is optimized specifically for gaming, but it can't keep pace with similarly-priced chips in productivity applications. AMD will bring at least one Zen 4-powered Ryzen 7000 processor with 3D V-cache to market this year, so you might want to consider waiting a few more months if you're after a specialized gaming chip.
Swipe to scroll horizontally
Ryzen 9 7900X Gaming Benchmarks

| | |
| --- | --- |
| Tom's Hardware | 1080p Game Benchmarks - fps %age |
| $430 — Ryzen 7 5800X3D | 100% |
| $699 — Ryzen 9 7950X | 93.4% |
| $549 — Ryzen 9 7900X | 92.9% |
| $399 — Ryzen 7 7700X | 92.4% |
| $299 — Ryzen 5 7600X | 91.3% |
| $589 — Core i9-12900K | 82.3% |
| $409 — Core i7-12700K | 85.2% |
Naturally, the differences between the chips shrink when we switch over to 1440p and bring a GPU bottleneck into play, but the story remains largely similar, with scant differences between the chips at the top of the leaderboard. The competition between Intel and AMD is even closer now, so it's best to make an informed decision based on the types of titles you play frequently.
3D Mark DX11, DX12, and Chess Engines on AMD Ryzen 9 7900X
Image 1 of 5
Synthetic benchmarks don't translate well to real-world gaming, but they show us the raw amount of computing power exposed to game engines. It's too bad most games don't fully exploit it.

The VRMark benchmark is exceptionally sensitive to single-threaded performance and memory latency. Here the Ryzen 7000 series shines, with lower core count models taking the lead while the beefier 7950X and 7900X fill out the ranks, maintaining a noticeable lead over the Intel comparables.
The Ryzen 9 7900X is faster than the Core i9-12900K in the DX11 CPU tests, but Intel's Core i9 and i7 still hold the lead in DX12. The heavily-threaded chess engine benchmarks also profit from Ryzen 7000's improved multi-threaded performance. The 7900X easily beats the 12900K in both benchmarks.
Far Cry 6 on AMD Ryzen 9 7900X
Image 1 of 2
The Ryzen 9 7900X lives up to what we expect, which is 7950X-rivaling performance in some games, particularly after overclocking. Surprisingly, the 7900X outperforms the Ryzen 7 5800X3D in this title, but that's a rare occurrence in this suite of game benchmarks. The Ryzen 9 7900X is 8% faster than the 12900K and 14.6% faster than the 12700K.
We see roughly the expected uptick from overclocking the Ryzen 7000 models, but you'll notice the Alder Lake chips suffer from lower 99th percentile measurements after tuning. That's an interesting and repeatable condition, but it seems to be confined to this title in our suite.
F1 2021 on AMD Ryzen 9 7900X
Image 1 of 4
The Ryzen 7 5800X3D takes the overall lead, which we'll see a lot as we flip through these titles, but remember that this chip can be finicky — some titles see little to no uplift.
The Ryzen 7000 chips take the top of the chart in overall framerates, but like their prior-gen counterparts, they have proportionally lower 99th percentile framerates than the Alder Lake processors. However, we didn't notice any outwardly visible rough play, and we are looking at framerates in excess of 300 fps, so this is more of an interesting tendency than something that manifests as noticeably poor performance.
The Zen 4 chips take a big lead over the stock Intel comparables — even the heavily-overclocked Core i9-12900K struggles to keep pace with the stock Ryzen 7000 processors. We're pushing past 300 fps with this title, though, so the differences won't be noticeable during gameplay.
Hitman 3 on AMD Ryzen 9 7900X
Image 1 of 2
Intel used to enjoy a sizeable lead over Ryzen in Hitman 3 because the game is specifically tuned to leverage the E-cores by offloading low-priority tasks like physics to the small cores. Ryzen 7000 improves AMD's standing drastically, with the stock Ryen 9 7900X running neck-and-neck with the more expensive Core i9-12900K at stock settings. Intel still holds the advantage after overclocking, though.
Horizon Zero Dawn on AMD Ryzen 9 7900X
Image 1 of 4
Horizon Zero Dawn doesn't scale exceptionally well with more host processing power, so like many of the titles you'll see in the real world, the delta between the highest-end chips can be slight.
Microsoft Flight Simulator 2021 on AMD Ryzen 9 7900X
Image 1 of 2
The Ryzen 7 5800X3D is simply outstanding in this title, highlighting that the chip can provide huge speedups in some titles. However, that can skew overall rankings. This is why the chip is, on average, the fastest gaming chip in the world, but be aware that it can change drastically based on the game you're playing.
The Ryzen processors, including the previous-gen models, beat Intel's Alder Lake at stock settings. Despite Intel's big overclocking gains, the tuned Ryzen chips land within a few percent of their price-comparable competitors.
Red Dead Redemption 2 on AMD Ryzen 9 7900X
Image 1 of 4
The Zen 4 Ryzen 9 chips don't gain much from overclocking in this title, but they don't need much help as they beat even the heavily-overclocked Core i9-12900K when they're at stock settings.
Watch Dogs Legion on AMD Ryzen 9 7900X
Image 1 of 4
Watch Dogs Legion brings a much-needed win for the 12900K as we close out our gaming benchmarks. However, the 12900K's lead over the 7900X is slim.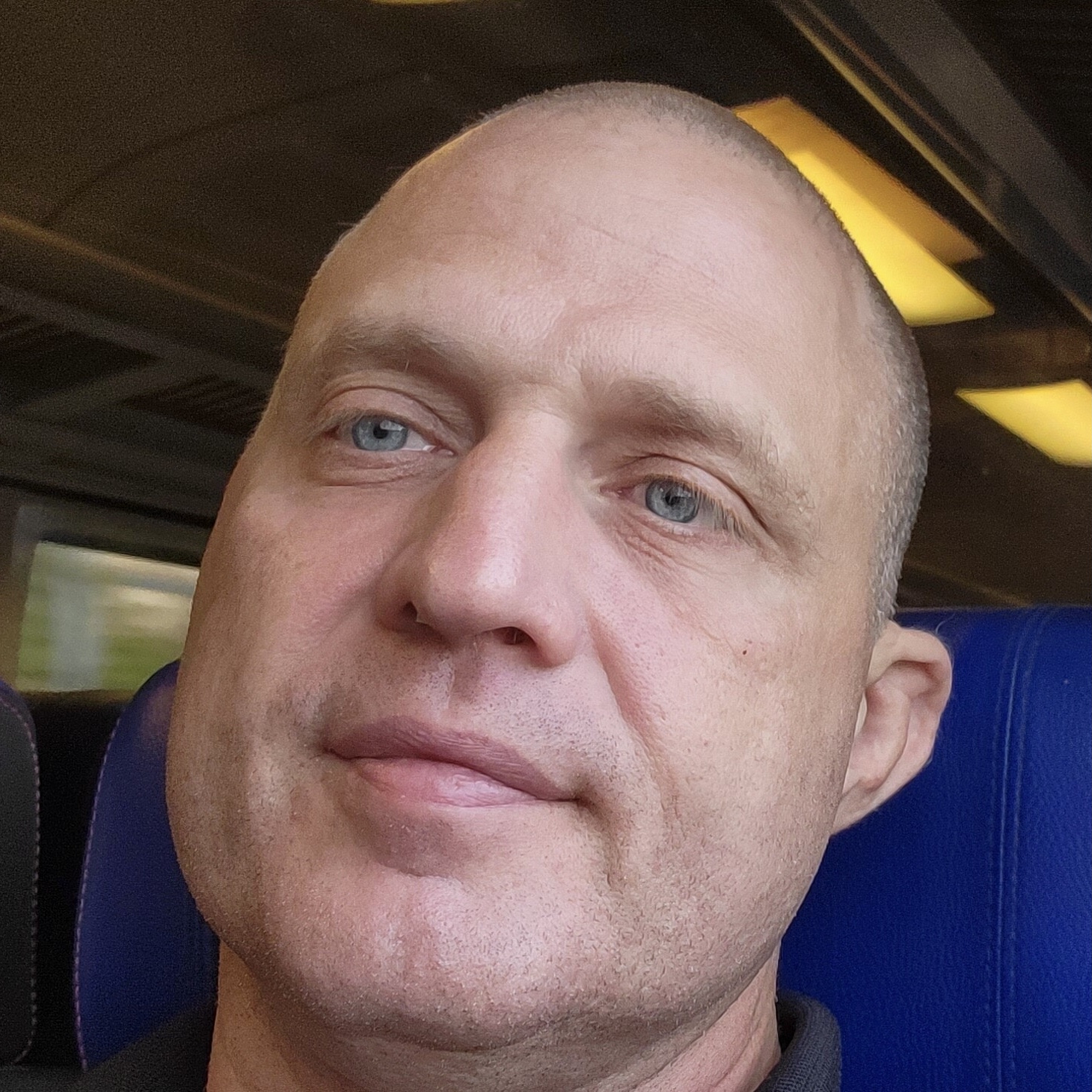 Paul Alcorn is the Deputy Managing Editor for Tom's Hardware US. He writes news and reviews on CPUs, storage and enterprise hardware.