Asus's svelte Zenbook S 13 Flip OLED wows with its screen and magnesium design. It's excellent as a laptop or a tablet and includes an active stylus that usually costs extra.
Pros
+

Thin and light magnesium design

+

Vivid OLED touch screen

+

Tactile keyboard and touchpad

+

Impressive speakers

+

Includes active stylus and protective sleeve
Cons
-

Screen surface is highly reflective

-

Pen doesn't garage in chassis

-

Processor performance could be more stable
Why you can trust Tom's Hardware Our expert reviewers spend hours testing and comparing products and services so you can choose the best for you. Find out more about how we test.
Don't let the Asus Zenbook S 13 Flip OLED's mouthful of a name scare you away.. This premium 2-in-1 convertible notebook is out to impress and overwhelmingly succeeds in doing so.
The many highlights for this flagship Asus convertible include an exceptionally thin and light magnesium chassis, an OLED touch display, comfortable input devices, and room-filling speakers. Asus even includes an active stylus and protective sleeve. Look to this Zenbook as a worthy, if not necessarily superior, alternative to the HP Spectre x360 13.5 and the Lenovo Yoga 9i Gen 7, which are some of the best ultrabooks around.
Design of the Asus Zenbook S 13 Flip OLED
The Zenbook S 13 Flip OLED oozes quality. Its ultra-modern design has straight edges, minimally rounded corners, thin display bezels, and an oversized touchpad. Our unit is finished in handsome ponder blue, though it tends to look dark gray unless it's under direct lighting.
This convertible is made of metal as expected in this premium tier. Specifically, Asus used lightweight magnesium. It's easy to tell from plastic and aluminum by the oddly pleasant scratchy sound it makes when you run your fingertips across it. Magnesium also provides excellent strength; the Zenbook's palm rest hardly budged when I pressed down forcefully.
The lid is adorned with the Asus's Star Trek communicator-like Zenbook logo. Asus Zenbook brand lettering runs along the bottom and also appears under the screen. My one nitpick is that Asus has a habit of including lots of stickers on the palm rest. If this were my laptop, I'd remove them to clean up the look.
Magnesium also helps keep the Zenbook S 13 Flip OLED light at just 2.43 pounds (1.10 kg), which is noticeably lighter than the Lenovo Yoga 9i Gen 7 (3.09 pounds) and the HP Spectre x360 13.5 (3.01 pounds). It even comes within half a pound of the tablet-first Microsoft Surface Pro 9 (1.95 pounds). And at 11.67 x 8.26 x 0.59 inches (WDH), the Zenbook is trimmer in every dimension than the Yoga 9i Gen 7 (12.5 x 9.06 x 0.6 inches) and the Spectre x360 (11.74 x 8.68 x 0.67 inches).
The Zenbook S 13 Flip OLED is a laptop-first device as its exposed keyboard continuously reminds you in tablet mode. At least you can use its convertible functionality in other ways, such as folding its screen back 270 degrees and then placing it keyboard side-down, a presentation mode that works especially well on an airline economy seat tray table.
The downside to the Zenbook's slim design is a limited port selection. The left edge has a USB 3.2 Gen 2 Type-C port and the cooling exhaust vent.
The right edge has a pair of Thunderbolt 4 ports (USB Type-C), a MicroSD card reader and a 3.5 mm headphone/microphone jack.
There are no USB-A ports, which is becoming more common on thin ultrabooks, but Asus includes a USB-C to USB-A adapter in the box. Notably, all the USB-C ports support power delivery, which means you can plug the 65-watt USB-C power adapter into the left or right side of the notebook. I really like that flexibility. All the USB-C ports also support DisplayPort over USB-C.
Asus Zenbook S 13 Flip OLED Specifications
Swipe to scroll horizontally
| | |
| --- | --- |
| CPU | Intel Core i7-1260P (4 Performance cores, 8 Efficient cores, 2.1 GHz base, up to 4.7 GHz Turbo Boost) |
| Graphics | Intel Iris Xe Graphics |
| Memory | 16GB LPDDR5 onboard |
| Storage | 1TB PCIe Gen 4 SSD |
| Display | 13.3-inch, 2880 x 1800, OLED, 60Hz, touch, stylus support |
| Networking | Intel Wi-Fi 6E + Bluetooth 5 |
| Ports | USB 3.2 Gen 2 Type-C, 2x Thunderbolt 4, 3.5 mm headphone/microphone, MicroSD card reader |
| Camera | FHD camera with IR function |
| Battery | 67 WHr |
| Power Adapter | 65 watts (USB Type-C connector) |
| Operating System | Windows 11 Home |
| Dimensions (WxDxH) | 11.67 x 8.26 x 0.59 inches (296.3 x 209.7 x 14.9 mm) |
| Weight | 2.43 pounds (1.10kg) |
| Price (as configured) | $1,486.27 |
Productivity Performance on the Asus Zenbook S 13 Flip OLED
The Zenbook S 13 Flip OLED we reviewed has an Intel Core i7-1260P processor, 16GB of RAM and a 1TB SSD. For performance comparisons, we included the HP Spectre x360 13.5 and the Lenovo Yoga 9i Gen 7, which are priced like the Zenbook, and the economical Dell Inspiron 14 2-in-1 (7420). The Spectre x360 and the Inspiron use a Core i7-1255U, which has only two Performance cores versus the four Performance cores in the Core i7-1260P. The Yoga 9i Gen 7 also uses the Core i7-1260P.
Image 1 of 3
In the CPU-oriented productivity test Geekbench 5, the Zenbook S 13 Flip OLED's 1,707-point single-core score is competitive, just behind the Lenovo's 1,722 points. However, it ran away in the more important multi-core test, with 8,797 points. The next-closest, the Spectre x360, had 7,243 points.
The Zenbook S 13 Flip OLED showed similar stamina in Handbrake video encoding, finishing the test in nine minutes to beat the next-best Dell's score by almost a full minute. The Legion had the worst time (12:08) despite using the same Core i7-1260P as the Zenbook, suggesting its cooling and/or power management isn't as effective.
Moving on, the Zenbook S 13 Flip OLED trailed in our 25GB file transfer test with 766.13 MBps, not even close to the Spectre x360's 1,363.29 MBps and the Yoga 9i Gen 7's leading 1,506.89 MBps. I didn't notice any hesitation starting Windows or opening apps or documents, but Asus clearly could have used a faster drive.
For a true test of stamina, we run the Cinebench R23 CPU stress test 20 times to see how the system's cooling keeps up under extended load. The Zenbook S 13 Flip OLED started at 7,972 points but dipped sharply over the next couple iterations, bottoming out at 5,324 points. It then recovered and stabilized at just over 5,700 points. It's good that the score stabilized, showing the cooling system eventually get the processor's heat under control, but this laptop could probably use more aggressive fan behavior to get the temperatures under control sooner. During the stress test, the Core i7-1260P's average temperature was 73.4 degrees C.
There's a bizarre story behind this chart. We had expected the processor's P-cores to run at a higher frequency than the E-cores, but the P-cores ran at an average of just 731 MHz while the E-cores averaged at 2,327 MHz. Our logs showed for most Cinebench iterations, the P-cores tended to operate at a high frequency (between 1,400 MHz to just over 3,000 MHz) for about 15 seconds before throttling down to just a few hundred MHz at which point the E-cores ramped up their frequency and effectively took over processing duties. In essence, the Zenbook S 13 Flip OLED used the P-cores only in bursts and shifted to the E-cores for tasks requiring maximum CPU power for more than a few seconds. This behavior keeps temperatures down but it doesn't let the CPU perform to its full potential.

We asked Asus about this behavior, and were told "...the TDP is limited to 25W in performance, so the CPU will automatically adjust the frequency to control the TDP under 25W, and adjusting P cores is the fastest way to lower the CPU temperature and TDP."

While this certainly works, if the laptop can't handle any kind of sustained performance using its more powerful cores, it makes me wonder if a U-class chip would have been a better fit, since they have just two P-cores.
Display on the Asus Zenbook S 13 Flip OLED
The Zenbook S 13 Flip OLED has a 13.3-inch touch display with a 2880 x 1800 resolution, which isn't quite 4K but still shows plenty of detail. Its 16:10 aspect ratio is taller and more modern than the 16:9 aspect ratio that now seems old fashioned, though it's not as square as the 3:2 display on the HP Spectre x360 13.5.
The best aspect of this display is, by far, its OLED technology. Just like OLED TVs, each pixel is individually backlit, so when you're looking at something black, there's no light coming from that part of the screen. It was easy to appreciate this effect while watching a movie in a dark room. Non-OLED screens would show gray-black bars on the top and bottom of the movie, but that effect appears invisible on this screen in the dark.
The pitch blacks and high brightness of this screen create almost unlimited contrast. I was taken aback while watching The Batman; its dark scenes with sudden explosions and gunshots almost made me squint, and the sunrises and sunsets made me want to pause the movie and stare. The Guardians of the Galaxy Vol. 3 trailer and other colorful Marvel movies were especially fun to watch. And, of course, I just had to watch the introduction of Terminator II: Judgement Day which probably even James Cameron never imagined would look so good. *Asus Zenbook S 13 Flip OLED - Screen.jpg
The display's only real downside is its mirror-like surface, which shows lots of reflections. I had to crank the brightness while sitting next to a sunny window to see what I was doing. It also tends to attract smudges and fingerprints.
The Zenbook's OLED screen competed nicely against our comparison group. Its 327.8-nit peak brightness was a smidge off the 355 nits of the Spectre x360 and 352 nits of the Yoga 9i Gen 7, but most users probably wouldn't notice those differences. The Zenbook also did well in color reproduction, showing 97.8% of DCI-P3. The overachieving Yoga 9i Gen 7 outdid it there, with an astounding 140%, but the utility of greater-than 100% coverage of DCI-P3 is limited; that gamut represents just about every color you'd see in modern streaming media. Meanwhile, the Dell's screen covered just 43.5% of DCI-P3. The screen is usually one of the components that suffers when you spend much less money.
Keyboard Touchpad and Stylus on the Asus Zenbook S 13 Flip OLED
The Zenbook S 13 Flip OLED's keyboard has satisfying tactile feedback. Thin laptops often compromise by using keyboards with minimal travel, but the Zenbook has a healthy 1.4 mm worth. Keypresses feel precise and make a pleasant yet soft clicking sound. I managed 103 words per minute with 99.61% accuracy in the 10fastfingers typing test, which is as well as I can do on any keyboard.
The two-level white backlighting is visible during the daytime. I found the layout mostly standard, though keyboard shortcut junkies will be disappointed that Home, End, Page Up and Page Down keys are only available as secondary functions in the arrow keys. The primary functions of the top keyboard row are F1 through F12 if you enable Function Lock by pressing Fn + Esc; otherwise, the printed symbols are primary, such as screen brightness and volume control. The power button at top right doubles as a fingerprint reader. It's hard to press down and I didn't accidentally engage it.
The Zenbook's touchpad is also first-rate, with a huge surface stretching all the way to the bottom of the palm rest. It has a smooth anti-glare surface. Tactile feedback from pressing the surface to click is precise and produces little noise. The touchpad becomes a virtual number pad if you tap the calculator button at the top right corner; the surface illuminates and you get a grid layout. You can adjust the brightness by tapping the top left corner. I found this marginally useful but I missed the tactile feedback of a real number pad.
As an added bonus, the Zenbook S 13 Flip OLED is covered in an antibacterial coating that Asus says is effective for up to three years. The company claims that over 24 hours, the coating kills 99% of any bacteria on the laptop's surfaces. The Zenbook S 13 Flip OLED includes an active stylus, which is nice because some companies make you pay extra. It's about the size of a real pen, supports 4,096 pressure levels, and recharges via USB Type-C. There are two buttons and it comes with interchangeable tips. Writing and drawing on the Zenbook's screen was a cinch. I think a 3:2 aspect ratio screen would work better for a true artist/drawing tablet, but 16:10 is still much preferred over 16:9. The downside of this stylus is that it's too big to garage in the Zenbook and it doesn't have a tether to tie it to the system, so it can easily get lost.
Audio on the Asus Zenbook S 13 Flip OLED
The Zenbook's Dolby Atmos-tuned speakers punch well above their diminutive size. They project nicely and have high enough volume that you can entertain several people – no more leaning in close to hear that latest YouTube video.
This setup also has decent bass as I found listening to Timbaland's "Apologize" featuring. One Republic. Vocals came through clearly and the sound wasn't tinny at all. I also enjoyed the soundstage in Redbone's "Come Get Your Love". You can tune equalizer settings in the included Dolby Atmos app. The Balanced preset created an ideal mix of detail and bass to my ears.
Upgradeability of the Asus Zenbook S 13 Flip OLED
Nine Torx screws secure the Zenbook's bottom cover. I needed a pry tool to pop up one of the front corners, after which I was able to coax the other edges free.
Unfortunately, the Zenbook's user-changeable components are limited to the battery and the M.2 2280 SSD. The SSD is covered under a sticky thermal pad and not visible in the photo above. The RAM is soldered-down LPDDR5 and even the wireless card is soldered.
Battery Life on the Asus Zenbook S 13 Flip OLED
Battery life is important on convertible notebooks, and the Zenbook S 13 Flip OLED doesn't disappoint. It lasted nine hours and 41 minutes during our battery test, which consists of continuous web browsing, streaming video, and OpenGL simulations over Wi-Fi at 150 nits of screen brightness. Only the Spectre x360 did better, at 10 hours and 12 minutes. The Yoga 9i Gen 7 wasn't as competitive, with eight hours and 8 minutes.
Heat on the Asus Zenbook S 13 Flip OLED
We measure laptop surface temperatures while running the Cinebench R23 CPU stress test. The keyboard center of the Zenbook S 13 Flip OLED measured just 90.1 degrees Fahrenheit (32.8 degrees Celsius) and the touchpad a cool 75.3 F (24.1 C), the last just a few degrees above room temperature.
The bottom of the laptop peaked at a toastier 119 F (48.3 C), but this was actually behind the cooling grate and not the bottom cover itself. When I put my fingers on the hotspot, it didn't feel more than lukewarm.
The Zenbook's single cooling fan was quiet and hard to notice, even in a room without other noise.
Webcam on the Asus Zenbook S 13 Flip OLED
The Zenbook S 13 Flip has a good quality 1080p webcam over its display. It showed my face clearly and sharply even under suboptimal indoor lighting. I saw some grain indoors, but there's essentially none under normal lighting. (Check out our best webcams if you need to look your absolute best.)
The camera has an IR function which supports facial-recognition logins via Windows Hello. There's no physical privacy shutter but pressing F10 disables the camera. An orange indicator on the F10 key lights up when the camera is disabled.
Software and Warranty on the Asus Zenbook S 13 Flip OLED
Asus keeps preloaded software to a minimum on the Zenbook S 13 Flip OLED. The MyAsus app is the big one; it does system updates, lets you access customer support, and has tons of system settings. OLED displays are prone to burn-in, so the app has settings to prevent that. One is Pixel Shift, which subtly moves the pixels to avoid showing a static picture. The app says the effect isn't noticeable, and I agree. It also has a Pixel Refresh feature, which runs a special screen saver after the laptop is idle for 30 minutes. This supposedly rejuvenates the panel for optimal image quality.
The other important app is Dolby Access. You can tweak Dolby Atmos sound settings or create your own EQ. A GlideX app is also included, which I didn't test, but it lets you mirror your mobile device's screen on the laptop screen or use the mobile device as a second screen.
Other apps include Disney Plus, Spotify, and similar programs that are typically included in Windows 11's Start menu. Asus covers the Zenbook S 13 Flip OLED with a one-year warranty.
Asus Zenbook S 13 Flip OLED Configurations
The Zenbook S 13 Flip OLED we reviewed is model UP5302, which I only found for sale in our review configuration. It includes a 13.3-inch 2880 x 1800 OLED touch screen, Windows 11 Home, an Intel Core i7-1260P processor, Intel Iris Xe integrated graphics, 16GB of LPDDR5 RAM, and a 1TB SSD. In the box is an active stylus pen and a protective sleeve.
We tested the laptop in the ponder blue colorway. Asus' US product page shows a "refined white" version, but I didn't find it for sale.
Bottom Line
Asus's Zenbook S 13 Flip OLED is a fantastic convertible notebook. Every bit of it screams premium, and that's the language we're looking for when spending this kind of money.
Perhaps the Zenbook's most impressive feat is being so thin and light. At 2.43 pounds, it's within one-half pound of Microsoft's tablet-only Surface Pro 9. You also get a stellar-looking OLED touch display, satisfying input devices, great speakers, and solid productivity performance. Its SSD isn't fast, but it won't hold you back in everyday use. Its battery life also isn't class leading, but it's hardly off the pace.
The HP Spectre x360 13.5 does better as a tablet because of its squarer 3:2 screen, it has a higher-resolution webcam, and it's arguably more practical, thanks to its USB Type-A port (of which the Zenbook has none). The Zenbook, on the other hand, is more portable and considerably less expensive (it was $1,486 at this writing whereas a comparable Spectre was $1,699).
The Zenbook S 13 Flip OLED also has to contend with another favorite, the Lenovo Yoga 9i Gen 7. It boasts a higher resolution 4K OLED display (the Zenbook and the Spectre are about 3K) and is just as premium in most areas, though it falls a little short on battery life.
Overall, the Zenbook S 13 Flip OLED holds its head high in the premium convertible category and is a smaller alternative to the Spectre x360 13.5 and the Yoga 9i Gen 7.
MORE: How to Buy a Gaming Laptop
MORE: Best Gaming PCs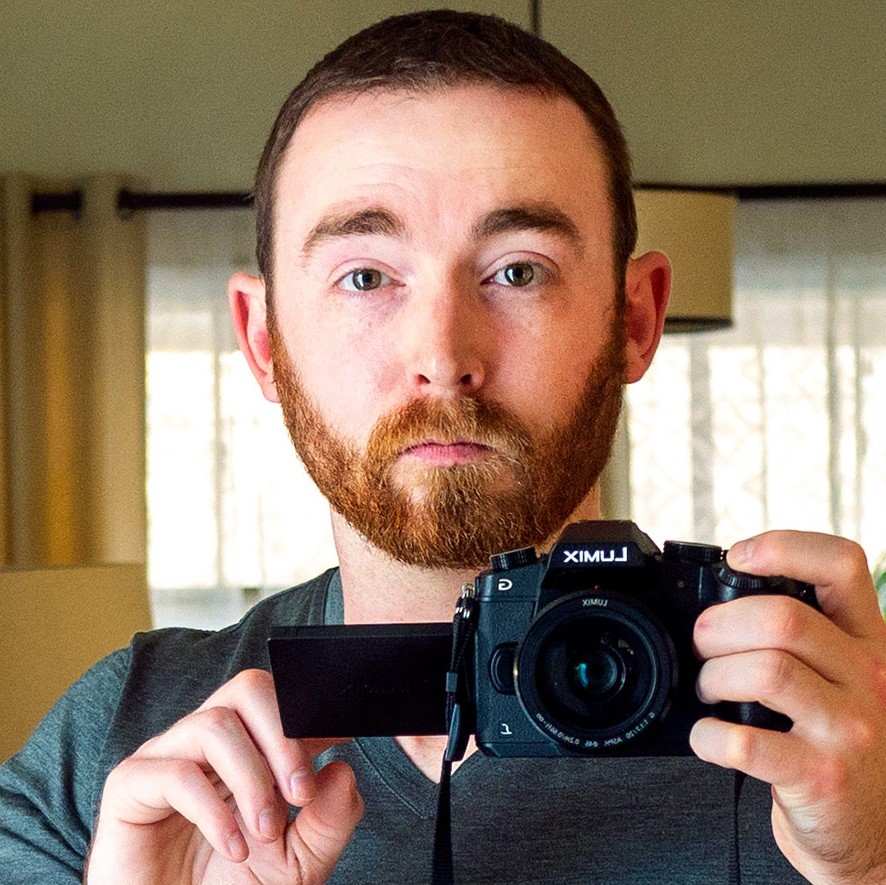 Freelance Reviewer - Laptops
Charles Jefferies is a freelance reviewer for Tom's Hardware US. He covers laptop PCs, especially gaming models.