Why you can trust Tom's Hardware Our expert reviewers spend hours testing and comparing products and services so you can choose the best for you. Find out more about how we test.
With fast gaming monitors coming from every manufacturer, the array of choices is vast. There are plenty of good value prospects that offer decent performance and features. If you're going for the highest possible frame rates, an FHD screen is a good choice when you don't have the budget for a premium video card. And if 165 Hz is fast enough for you, there are some good options. But one of the least expensive 27-inch examples, at this writing, is Monoprice's Dark Matter 27 42771.
144 Hz should be considered a minimum for good gaming performance. The Dark Matter 27 42771 hits 165 Hz without overclock. Adaptive-Sync should also be a must-have. Monoprice's monitor operates flawlessly on both FreeSync and G-Sync PCs. And it works with the latest consoles, at FHD resolution of course, with Adaptive-Sync at 120 Hz over HDMI.
Three things set it apart from other budget screens. Its low price is certainly a major attraction, as $230 isn't much to pay for a 27-inch IPS screen of any kind. It set a record in our contrast tests with over 1,400:1. In our recent reviews, only the $5,000 Asus PA32UCG could match black levels with the Dark Matter 27 42771. And it's one of the very few FHD screens with extended color. With over 90% coverage of DCI-P3, it is a standout. And with calibration, that color is reasonably accurate.
The only thing we wished for was better gamma. Luminance tracking is an important factor in the perception of contrast and how color is saturated. Low gamma values flatten the image and reduce color saturation. A correct 2.2 score means the picture will achieve its full potential. Even though the Dark Matter 27 42771's image is very good, it could be stellar with just that single modification.
For $230 though, we can't help but recommend the Monoprice Dark Matter 27 42771 as one of the best gaming monitors out there for the money. With a solid picture and good gaming performance, it's a slam dunk for budget PCs. Definitely check it out.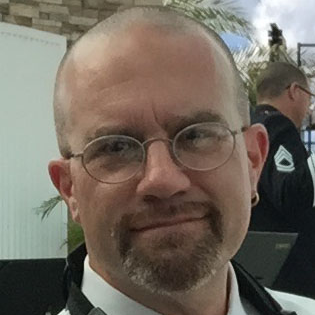 Christian Eberle is a Contributing Editor for Tom's Hardware US. He's a veteran reviewer of A/V equipment, specializing in monitors.