Why you can trust Tom's Hardware Our expert reviewers spend hours testing and comparing products and services so you can choose the best for you. Find out more about how we test.
Our standard benchmarks and power tests are performed using the CPU's stock frequencies (including stock Thermal Velocity Boost), with all power-saving features enabled. Optimized defaults are set in the BIOS and the memory set using the XMP profiles. For this baseline testing, Windows is set to High Performance before we switch over to Balanced during power testing, so the PC idles appropriately.
Synthetic Benchmarks
Synthetics are a great tool to figure out if a board runs out of spec, as identical settings should produce similar performance results. Advanced memory timings are the one place where motherboard makers can still optimize for either stability or performance, though, and those settings can impact some testing.
Image 1 of 21
In our synthetic benchmarks, the B550M Aorus Pro did well in most tests, falling right around the other systems we've reviewed. We again saw some outliers within the PCMark 10 suite, particularly in Application Startup and Photoshop, but this is more due to PCMark 10 than the motherboard and CPU running slower than it should. 7Zip results were also a bit slower than the rest. Outside of that, there is nothing else to report.
Timed Applications
Image 1 of 4
Moving on to timed applications, our tests showed the Aorus Pro quicker than the average results in Corona and in the middle of the pack LAME results. Handbrake times were a bit slower than the others, but nothing alarming.
3D Games and 3DMark
Image 1 of 4
We've recently updated our game tests to The Division 2 and Forza Horizon 4. The games are run at 1920x1080 resolution using the Ultra preset. As the resolution goes up, the CPU tends to have less of an impact. The goal with these settings is to determine if there are differences in performance at the most commonly used resolution with settings most people use or at least strive for.
During our gaming tests, we saw appreciable gains when moving from the 3900X to the newer 5950X. Between the clock speeds, IPC and large cache differences, performance increased using this CPU at our 1080p test resolution. If you game at a higher resolution, chances are you won't see those gains unless you're using one of the new, ultra-fast Nvidia or AMD GPUs. That out of the way, our B550M Aorus Pro's results matched that of the other boards we've tested so far and is a competent gaming board, as expected.
Power Consumption / VRM Temperatures
For power testing, we used AIDA64's System Stability Test with Stress CPU, FPU and Cache enabled, using the peak power consumption value. The wattage reading is from the wall via a Kill-A-Watt meter to capture the entire ecosystem. The only variable that changes is the motherboard; all other parts are the same.
At idle, the B550M Aorus Pro used 78 Watts from the wall. This value is on the high side, but nothing extraordinary. Due in part to the less efficient N-channel MOSFETs, power use peaked at 247 Watts, which is the highest we've seen so far. If we average the values out, we're looking at the most wattage used out of the boards we have tested up to this point, by three Watts. That's ot a huge deal, but if you're looking for an efficient motherboard, you'll want to choose something with better power delivery.
Image 1 of 4
The 13-phase VRM handled our testing with little fanfare, though temperatures did get hot. Our hottest sensor reached almost 80 degrees Celsius During stock runs, the highest value we recorded with this CPU at stock speeds. Hwinfo reported the sensor running even hotter, peaking over 80 degrees Celsius.
After overclocking our Ryzen 9 5950X to 4.4 GHz and 1.3V, VRM temps peaked over 101 degrees Celsius. While this seems hot, and most certainly is, the MOSFETs are specified to handle these temperatures (though not much more). We didn't see any throttling during testing, so everything went well in this short test. That said, I'm not sure I would run this CPU overclocked, especially if you're beating on all cores and threads heavily. A 65W CPU and overclocking would be a much better match for the Aorus Pro.
Overclocking
There are several ways to overclock on AMD platforms, depending on your goals. If your focus is single-threaded performance, you may want to focus on using Precision Boost Overdrive (PBO) and adjusting its parameters. If you can use all cores and threads, setting a manual CPU multiplier and voltage is likely the better route. While the latter clips peak single-threaded performance a bit, it increases all core/thread performance over the all-core boost. To that end, we settled on 4.4 GHz at ~1.3V for an all core/thread overclock.
Our Gigabyte B550M Aorus Pro handled our overclocked 16-core/32-thread Ryzen 9 5950X without issue. Although the VRMs were hot, throttling was not a concern in our stress test. To reduce Vdroop, we set the BIOS to the Turbo setting, which yielded a similar load voltage to what was entered in the BIOS.
On the memory side, we know AMD is limited to around 3600/3733 MHz when keeping FCLK at a 1:1 ratio to the memory. With this in mind, we add two more sticks and run 4x8GB at DDR4 3600 which is AMD's current sweet spot for price and performance. We didn't run into any issues on this board. All we did was to set XMP and we were on our way.
Final Thoughts
Gigabyte's B550M Aorus Pro turns out to be a solid motherboard to build a MicroATX B550-based system. Priced at $129.99, it offers users four SATA ports, two M.2 sockets, a solid audio section and a whopping 10 USB ports. It handled our power-hungry Ryzen 9 5950X processor at stock speeds and while overclocked, which is impressive for such an inexpensive board. Though if you're going to overclock any of the 105W chips on the Aorus Pro, you'll want to add active cooling to the VRMs as they will run hot; theyreached over 100 degrees Celsius in our testing.
I would like to see both M.2 sockets with heatsinks on them, as M.2 are becoming more popular, affordable, and warmer running (especially PCIe 4.0 drives). I also would like to see Wi-Fi more frequently used on this class of motherboard. Of the similarly priced/sized B550 motherboards (MSI MAG B550M Bazooka $125.99, ASRock B550M Steel Legend $150.99, Asus Prime B550M-A Wi-Fi $129.99), only the Asus includes Wi-Fi, though it and the MSI boards have inferior audio sections compared to the Aorus Pro.
Overall, we like what the B550M Aorus Pro has to offer in the midrange MicroATX segment. If you aren't running more than four SATA hard drives or SSDs and don't require integrated Wi-Fi (you can add a Wi-Fi card in the spare slot if needed), this board offers users an inexpensive option into a chipset that supports the latest generation AM4 processors. If you're looking for a MicroATX motherboard covering all of the bases and capable of handling supported flagship AM4 processors, the Gigabyte B550M Aorus Pro is one of the best out there at its size and price point.
MORE: Best Motherboards
MORE: How To Choose A Motherboard
MORE: All Motherboard Content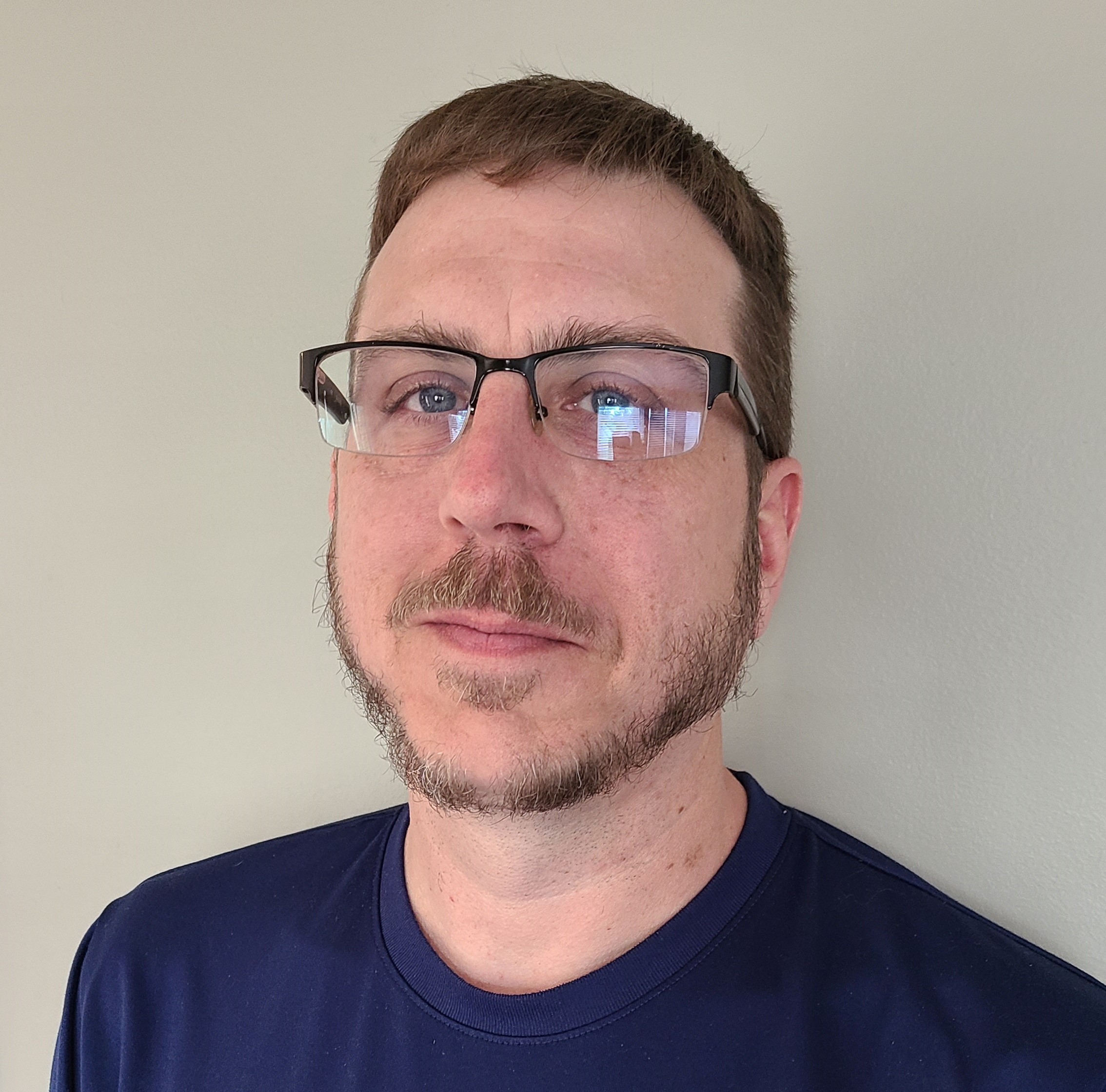 Joe Shields is a Freelance writer for Tom's Hardware US. He reviews motherboards.