The addition of a low noise adapter makes this cooler an attractive option. It's one of the few $120 AIOs capable of keeping Intel's i7-13700K below peak temperature under load.
Pros
+

Very strong noise-normalized performance

+

Capable of keeping Intel's i7-13700K under peak temp

+

With the low noise adapter, it's one of the quietest AIOs on the market

+

Budget price of $119.99 USD
Cons
-

Default noise levels are loud
Why you can trust Tom's Hardware Our expert reviewers spend hours testing and comparing products and services so you can choose the best for you. Find out more about how we test.
Taiwan-based Enermax has been a mainstay in the component and cooling realm for decades, producing PC cases, power supplies, fans, CPU coolers, and more. Some of its past liquid coolers have been problematic, but its not like competing companies haven't had issues with AIO coolers or other components of their own in recent years. For what it's worth, I've found Enermax's more recent products to work well.
The cooler we're looking at today, the Enermax Aquafusion ADV 360mm, was originally released last year. I tested the 240mm version of this cooler at that time, and while I found it to be a capable AIO, I felt it ran much louder than it really needed to. Since then, Enermax has revised the ADV lineup and included a low-noise adapter.
With today's review, we'll be testing the 360mm Aquafusion ADV in both full-speed and low-noise modes, to see how much – or little – is lost with the low-noise adapter. Does the low noise adapter improve the cooler enough that we can add it to our list of Best AIO coolers? We'll have to put it through testing to say for sure. First though, here are the cooler's specifications, straight from Enermax.
Specs
Swipe to scroll horizontally
| | |
| --- | --- |
| Cooler | Enermax Aquafusion ADV 360mm |
| MSRP | $119.99 |
| Radiator Material | Aluminum |
| Pump Speed | Unlisted |
| Pump MTTF | Unlisted |
| Socket Compatibility | Intel LGA 1700/115x/1200/1366/2011(v3)/2066 |
| Row 6 - Cell 0 | AMD: AM5/AM4/FM2(+)/FM1/AM3(+) |
| Base (CPU & SSD) | Copper |
| Max TDP (Our Testing) | ~250W on Intel i7-13700K |
| Installed Size (with fans) | 394mm (L) x 120mm (W) x 53mm (D) |
| Warranty | 5 years |
Packing and Included Contents
Enermax' Aquafusion ADV arrives in a box similar is size to most other 360mm AIOs, using foam, molded cardboard, and plastic for the protection of the inner contents.
Included with the package are the following:
Three 120mm fans
360mm radiator & CPU block
Thermal paste
PWM splitter cord
ARGB splitter cord
Mounts for all modern CPUs
Low Noise PWM adapter
LGA 1700 Cooler Installation
1. As with other AIOs, I would advise installing the fans to the radiator and securing the radiator to your computer case prior to other installation steps. In most cases, this makes the rest of installation easier.
2. The second step is to secure the mounting bars against the CPU block using the included screws
3. Next you'll put together the motherboard backplate, securing the studs with washers.
4. Press the backplate against the motherboard's rear, and then secure it with the included standoffs.
5. After applying thermal paste to the CPU, it's time to secure secure the CPU block to the motherboard. Before you do this, make sure to remove the plastic peel from the copper plate. Use the included screws with springs to secure the mounting brackets against the motherboard.
6. Connect the PWM and ARGB headers, and don't forget to take off the plastic peel before turning on your computer.
Enermax also provides a helpful YouTube video demonstrating the installation, for those interested:
Features of the Enermax' Aquafusion ADV
*️⃣ Fully rotatable tubing
The tubing of Enermax' Aquafusion ADV can be rotated in any direction, making installation easier.
*️⃣ Pure Copper Contact Plate
This AIO arrives with a pure copper CPU contact plate, like most others on the market.
*️⃣ Patended Dual Chamber Water Block Design
Enermax' Aquafusion ADV includes a dual chamber pump designed to isolate heat generated from the CPU away from the liquid pump, which significantly increases the cooler's lifespan.
*️⃣ 27mm-thick radiator
The AIO includes a radiator 27mm thick. With fans installed, the thickness is a total of 53mm.
*️⃣ Infinity Mirror CPU Block
The CPU block includes an Infinity Mirror illuminated by ARGB to give it an aesthetic flair.
*️⃣ Full RAM Compatibility
As the AIO's CPU block doesn't overhang or interfere with a motherboard's DIMM slots in any manner, you are free to use any size of RAM not matter how tall without any worries of incompatibility.
*️⃣ Accessible Refill Port
While you shouldn't need to refill this unit's coolant at any time during the duration of it's warranty, Enermax provides an accessible refill port should you need to do so. Unlike certain other manufacturers, they don't include a technically illegal "warranty void if removed" sticker on the port to trying to scare you away from servicing your own equipment.
*️⃣ Enermax RGB Control Box
While you can control ARGB settings using your motherboard's BIOS and/or software via the 3-pin ARGB connection, Enermax also provides a hardware ARGB controller which allows you to change the colors, brightness, and speed of the lighting effects.
*️⃣ Dow Corning TC-5121C Thermal Paste
Included with the AIO is a small tube of Dow Corning TC-5121C thermal paste that should suffice for three or four applications of thermal paste.
*️⃣ 3x 120mm ENERMAX SquA RGB ADV fans
There's more to a cooler than just the heatsink or radiator. The bundled fans have a significant impact on cooling, noise levels, and the unit's aesthetic. ENERMAX includes 3 of their SquA RGB ADV 120mm fans. These fans are 9-bladed and optimized for use with liquid cooling radiators, they are designed to maximize airflow and utilize a vortex frame to increase static pressure. Vibration dampening rubber pads are included to help reduce noise levels.
Swipe to scroll horizontally
| | |
| --- | --- |
| Model | ENERMAX SquA RGB ADV |
| Dimensions | 120 x 120 x 26mm |
| Fan Speed | 500-2000 RPM |
| Air Flow | Up to 79.8 CFM |
| Air Pressure | Up to 3.6 mmH2O |
| Bearing Type | Unlisted |
| Lighting | ARGB |
| MFFT | >100,000 hours |
*️⃣ Low Noise PWM Adapter
When I tested the 240mm version of this cooler last year, one of the pieces of feedback I gave Enermax is that the fans ran much louder than they really needed to. I didn't expect anything to come of this criticism, but Enermax surprised me by updating this cooler to include a low noise adapter. As you'll see in our benchmarks, the included low noise adapter causes this AIO to run much quieter while maintaining good thermal results.
LGA1700 Socket Bending
Note there are many factors other than the CPU cooler that can influence your cooling performance, including the case you use and the fans installed in it. A system's motherboard can also influence this, especially if it suffers from bending, which results in poor cooler contact with the CPU.
In order to prevent bending from impacting our cooling results, we've installed Thermalright's LGA 1700 contact frame into our testing rig. If your motherboard is affected by bending, your thermal results will be worse than those shown below. Not all motherboards are affected equally by this issue. I tested Raptor Lake CPUs in two motherboards. While one showed significant thermal improvements after installing Thermalright's LGA1700 contact frame, the other motherboard showed no difference in temperatures whatsoever. Check out our review of the contact frame for more information.
Testing Methodology
Modern CPUs, whether Intel or AMD, are difficult to cool in intensive workloads. In the past reaching 95C+ on a desktop CPU might have been a cause for concern – but with today's processors, it is considered normal operation. Similar behavior has been present in laptops for years due to cooling limitations in tight spaces.
All testing is performed with a 23C ambient room temperature. Multiple thermal tests are run on each CPU to test the cooler in a variety of conditions, and acoustic measurements are taken with each result. These tests include:
1. Noise normalized testing at low noise levels
2. "Out of the box"/Default Configuration Thermal & Acoustics Testing
a.) No power limits enforced
b.) Because CPUs hit Tjmax in this scenario, the best way to compare cooling strength is by recording the total CPU package power consumption.
3. Thermal and acoustics testing in Power Limited Scenarios
a.) Power limited to 175W to emulate a medium intensity workload
b.) Power limited to 125W to emulate a low intensity workload
The thermal results included are for 10-minute testing runs. To be sure that was sufficiently long to tax the cooler, we tested both Thermalright's Assassin X 120 R SE and DeepCool's LT720 with a 30-minute Cinebench test with Intel's i9-13900K for both 10 minutes and 30 minutes. The results didn't change much at all with the longer test: The average clock speeds maintained dropped by 29 MHz on DeepCool's LT720 and 31 MHz on Thermalright's Assassin X 120 R SE. That's an incredibly small 0.6% difference in clock speeds maintained, a margin of error difference that tells us that the 10-minute tests are indeed long enough to properly test the coolers.
Testing Configuration – Intel LGA1700 Platform
Swipe to scroll horizontally
| | |
| --- | --- |
| CPU | Intel Core i7-13700K |
| Motherboard | MSI Z690 A Pro DDR4 |
| Case | Be Quiet! Silent Base 802, system fans set to speed 1 setting. |
| Monitor | LG 45GR95QE |
| PSU | Cooler Master XG Plus 850 Platinum PSU |
| SSD | 2TB TeamGroup Z540 PCIe 5 SSD |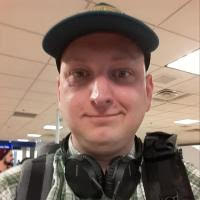 Freelancer, CPU Cooling Reviewer
Albert Thomas is a contributor for Tom's Hardware, primarily covering CPU cooling reviews.