Why you can trust Tom's Hardware Our expert reviewers spend hours testing and comparing products and services so you can choose the best for you. Find out more about how we test.
The AG274QG comes with its Game Mode turned off. There are seven presets, but none improve accuracy as much as a calibration.
Grayscale and Gamma Tracking
Our grayscale and gamma tests use Calman calibration software from Portrait Displays. We describe our grayscale and gamma tests in detail here.
Image 1 of 2
The default color temp setting is Warm, but my tests showed a cool grayscale with blue errors visible from 30% and higher. Gamma is a touch light as well though it tracks straight which is a good thing. The image looks a bit flat but the tools to fix this are provided.
By adding +.2 to the gamma and adjusting the RGB sliders, tracking is now at the professional level and visually perfect. I verified these results with the native color gamut and in sRGB mode. You can switch gamuts without affecting either white point or gamma, which is as it should be.
Comparisons
Image 1 of 4
For a premium monitor, the AG274QG is slightly disappointing out of the box. It has good default color accuracy, which you'll see on the next page. However, its grayscale and gamma leave room for improvement. A 5.32dE average error is higher than most screens in the category. After calibration, it's firmly in contention with a low 0.74dE average.
Gamma tracking is tight, with just a 0.24 range of values and a 1.36% deviation from 2.2. The actual average value is 2.23, which is visually perfect.
Color Gamut Accuracy
Our color gamut and volume testing use Portrait Displays' Calman software. For details on our color gamut testing and volume calculations, click here.
Image 1 of 3
The AG274QG truly excels in gamut accuracy with a bit of adjustment. The default grayscale error pulls magenta and cyan off their hue targets, but saturation points are close to the mark. The gamut is quite large as well, with only a very slight green under-saturation.
After adjusting gamma and the RGB sliders, the gamut is well into the visually perfect range. Every point is in contact with or inside its target box, representing 1dE. It doesn't get much better than this.
The sRGB mode is even better, with a tiny average error of 1.06dE. That is equal to any professional screen I've tested. And since you can set up the AG274QG to switch color gamuts automatically between SDR and HDR, it's one of the few gaming monitors that provides perfect color for every kind of content.
Comparisons
Image 1 of 2
As much as I am impressed with the AG274QG's color accuracy, the other screens are excellent too. This is a premium category so this is how it should be. None of the displays have visual errors. The AOC delivers the bonus of perfect color for both DCI-P3 and sRGB, so that's something to consider.
There are a handful of monitors that have larger color gamuts than the AG274QG, but most wide gamut screens are closer to 90% coverage or a little less. This is the main disadvantage of the PD27. The Asus and Gigabyte have a bit more green available but for most content, the visual difference will be slight. The AG274QG is qualified for color-critical work in either DCI-P3 or sRGB color spaces.
MORE: Best Gaming Monitors
MORE: How We Test PC Monitors
MORE: How to Buy a PC Monitor: A 2022 Guide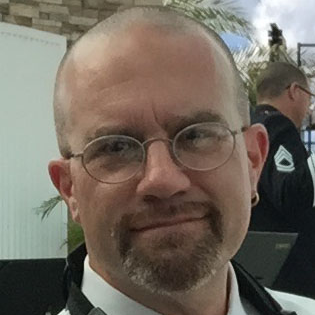 Christian Eberle is a Contributing Editor for Tom's Hardware US. He's a veteran reviewer of A/V equipment, specializing in monitors.