Why you can trust Tom's Hardware Our expert reviewers spend hours testing and comparing products and services so you can choose the best for you. Find out more about how we test.
To compare the AG274QG, I've mined my database for three more 240 Hz QHD screens – Gigabyte's M27QX, AOC's PD27 and Asus' PG279QM. To see how 165 Hz QHD screens stack up, I've included the HyperX Armada 27 and Cooler Master's GM27-FQS.
Pixel Response and Input Lag
Click here to read up on our pixel response and input lag testing procedures.
Image 1 of 2
A 1 ms difference in response time translates to a visible improvement. A 240 Hz monitor is clearer and quicker than a 165 Hz one. While 2 ms may not seem like much, but it truly is better at higher frame rates. Of course, running over 200f ps in QHD resolution will require a decent video card.
Overall input lag scores are visually closer between the six displays. The AG274QG is one of the quickest monitors I've tested, eclipsed only by the PD27 by just 1 ms. I was impressed to see this result with the overdrive turned off. Since any of its options result in ghosting, I don't recommend using it. But it's not needed because all the motion patterns I viewed were crystal clear, making it a seriously smooth gaming monitor.
Viewing Angles
The green color shift seen above is typical of IPS panels, but the AG274QG retains brightness at 45 degrees off-center better than most screens. The gamma is unchanged, which means detail won't be harder to see if you're not sitting on-center. The top view is quite blue, with some image washout observed.
Screen Uniformity
To learn how we measure screen uniformity, click here.
The AG274QG's screen uniformity is generally good except for a slight hotspot I saw in my sample's lower right corner. It wasn't an issue in actual content, nor could I see it in brighter field patterns. Color uniformity was visually perfect, with no variation in hue.
MORE: Best Gaming Monitors
MORE: How We Test PC Monitors
MORE: How to Buy a PC Monitor: A 2022 Guide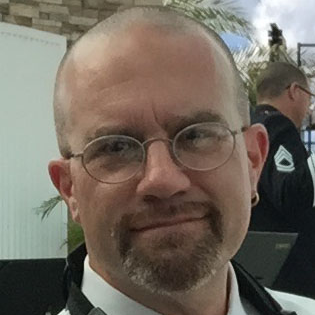 Christian Eberle is a Contributing Editor for Tom's Hardware US. He's a veteran reviewer of A/V equipment, specializing in monitors.