The vibrant IPS display makes this 280mm AIO eye-catching. But its top-tier cooling performance and best-in-class low noise levels make it stand out from the competition.
Pros
+

Stronger than most 360mm AIOs

+

Low noise levels

+

Vibrant 2.9-inch IPS LCD Display
Cons
-

Display makes for an expensive AIO
Why you can trust Tom's Hardware Our expert reviewers spend hours testing and comparing products and services so you can choose the best for you. Find out more about how we test.
Over the past few years, as high-end CPUs have become more thermally demanding, cooling manufacturers have released upgraded liquid coolers to effectively dissipate more heat. This summer in particular has seen the release of many impressive liquid coolers from the likes of Cooler Master, DeepCool, and others.
Today we're looking at the latest 280mm AIO from Lian Li, the Galahad II LCD. It features Asetek's latest 8th generation liquid pump, plus fans optimized by Asetek for low noise levels. But will it be enough to tame Intel's i7-13700K and earn a spot on our Best AIO Coolers list? We'll have to put it through testing to say for sure. But first, here are the cooler's specifications, direct from Lian Li.
Cooler Specifications
Swipe to scroll horizontally
| | |
| --- | --- |
| Cooler | Lian Li Galahad II LCD 280 |
| MSRP | $229.99 |
| Radiator Material | Single Wave Aluminum Fins |
| Pump | 8th Generation Asetek Design |
| Pump Speed | 3600 RPM |
| Pump MTTF | Unlisted |
| Socket Compatibility | Intel LGA 1700/115x/1200 AMD: AM5/AM4 |
| Base (CPU & SSD) | Copper |
| Max TDP (Our Testing) | ~250W on Intel i7-13700K |
| Installed Size (with fans) | 319.5mm (L) x 140mm (W) x 55mm (D) |
| Warranty | 6 years |
Packing and Included Contents
Lian Li's Galahad II LCD 280 arrives in a very wide box. The shape reminds me of an ultrawide 32:9 computer monitor.
Included with the package are the following:
Two 140mm fans, pre-installed
280mm radiator
2.9-inch IPS 480 x 480-resolution display
PWM & ARGB cords
Cable management Velcro strap
Mounts for all modern CPUs
Pre-installed thermal paste
Tube of thermal paste
LGA 1700 Cooler Installation
As with other AIOs, I recommend securing the radiator to your computer case before any other steps are taken.
1. Intel users will begin by pressing the backplate against the motherboard and secure it sliding on the standoffs to secure it.
2. Next, take the CPU block and press it against the CPU. Use the included thumbscrews to secure the unit against the motherboard.
3. Now you'll need to decide how you want to control the device. You can connect the fans directly to the AIO for control via Lian Li's L-Connect 3 software suite, or you can connect them to your motherboard's PWM and ARGB headers for a more traditional configuration.
4. Don't forget to take off the plastic peel on the screen before turning on your computer.
Features of the Lian Li Galahad II LCD
▶ LCD Display CPU block
The most eye-catching feature of this AIO is, as its name implies, the vibrant LCD display panel on the top of the CPU block. It's a square 2.88-inch (480 x 480-pixel) IPS screen.
▶ L-Connect 3 Software Suite
To utilize the IPS display, you'll need to download the latest version of Lian Li's L-Connect software, which also offers (optional) integration to control fan and pump speeds as well as ARGB lighting settings.
Image 1 of 2
You'll find a wide variety of customization options for the LCD display offered within the software. You can choose from a variety of effects, and even upload a video up to 3 minutes long. I've demoed some of these effects below.
▶ 8th-generation Asetek water pump
The Galahad II LCD features the latest (8th generation) Asetek water pump, which Asetek claims delivers up to a 2°C/100W improvement compared to its previous generation design.
Upgraded pump utilizes a three-phase motor for higher liquid flow and quieter operation
Optimized design increases overall surface area and decreases flow impedance
Under-the-hood enhancements for quieter operation versus previous generations
▶ Copper Contact Plate
This AIO arrives has a pure copper CPU contact plate, its design has been optimized by for the latest Intel and AMD CPUs.
▶ Extra thermal paste
Most coolers come with either a small tube of thermal paste or pre-installed paste, but Lian Li goes the extra mile and includes a small tube of thermal paste, along with what's pre-applied, to facilitate multiple installations of the cooler.
▶ Velcro straps for cable management
Lian Li includes velcro straps with the AIO, which can be used to manage cables or the liquid tubing.
▶ Rotatable tubing
The tubing of the liquid cooler can be rotated, making installation easier.
Image 1 of 2
▶ 30mm thick radiator
The AIO includes a radiator 30mm thick. With fans installed, the thickness is a total of 55mm.
▶ Full RAM compatibility
As the AIO's CPU block doesn't overhang or interfere with a motherboard's DIMM slots in any manner, you are free to use any size of RAM, no matter how tall, without any worries of incompatibility.
▶ Two 140mm performance-focused fans
There's more to a cooler than just the heatsink or radiator. The bundled fans have a significant impact on cooling, noise levels, and the unit's looks. The fans included are listed as "performance" models, which aren't sold separately at this time. These fans are 9-bladed and optimized for lower noise levels. They come pre-installed, making installation easier and faster.
Additionally, the fans utilize Lian Li's daisy-chaining system which makes cable management much simpler. The fans can be controlled by the motherboard using the standard PWM and ARGB cable included, or connected directly to the AIO pump for control via the L-Connect 3 software suite.
Swipe to scroll horizontally
| | |
| --- | --- |
| Model | Lian Li 140mm Performance fans |
| Dimensions | 143 x 140 x 25mm |
| Fan Speed | Up to 1550 RPM |
| Air Flow | Up to 89.7 CFM |
| Air Pressure | Up to 2.99 mmH2O |
| Bearing Type | Fluid Dynamic Bearing (FDB) |
| Lighting | ARGB |
| MFFT | Unlisted |
LGA1700 Socket Bending
Note there are many factors other than the CPU cooler that can influence your cooling performance, including the case you use and the fans installed in it. A system's motherboard can also influence this, especially if it suffers from bending, which results in poor cooler contact with the CPU.
In order to prevent bending from impacting our cooling results, we've installed Thermalright's LGA 1700 contact frame into our testing rig. If your motherboard is affected by bending, your thermal results will be worse than those shown below. Not all motherboards are affected equally by this issue. I tested Raptor Lake CPUs in two motherboards. And while one of them showed significant thermal improvements after installing Thermalright's LGA1700 contact frame, the other motherboard showed no difference in temperatures whatsoever! Check out our review of the contact frame for more information.
Testing Methodology
Modern high-end CPUs, whether Intel or AMD, are difficult to cool in intensive workloads. In the past reaching 95 degrees Celsius or more on a desktop CPU might have been a cause for concern – but with today's flagship processors, it is considered normal operation. Similar behavior has been present in laptops for years due to cooling limitations in tight spaces.
All testing is performed with a 23C ambient room temperature. Multiple thermal tests are run on each CPU to test the cooler in a variety of conditions, and acoustic measurements are taken with each result. These tests include:
1. Noise-normalized testing at low noise levels
2. "Out of the box"/default configuration thermal and acoustics testing
a. No power limits enforced
b. Because CPUs hit TJ Max in this scenario, the best way to compare cooling strength is by recording the total CPU package power consumption.
3. Thermal and acoustic testing in power-limited scenarios
a. Power limited to 175W to emulate a medium-intensity workload
b. Power limited to 125W to emulate a low-intensity workload
The thermal results included are for 10-minute testing runs. To be sure that was sufficiently long to tax the cooler, we tested both Thermalright's Assassin X 120 R SE and DeepCool's LT720 with a 30-minute Cinebench test with Intel's i9-13900K for both 10 minutes and 30 minutes. The results didn't change much at all with the longer test: The average clock speeds maintained dropped by 29 MHz on DeepCool's LT720 and 31 MHz on Thermalright's Assassin X 120 R SE. That's an incredibly small 0.6% difference in clock speeds maintained, a margin of error difference that tells us that the 10-minute tests are indeed long enough to properly test the coolers.
Testing Configuration – Intel LGA1700 Platform
Swipe to scroll horizontally
| | |
| --- | --- |
| CPU | Intel Core i7-13700K |
| Motherboard | MSI Z690 A Pro DDR4 |
| Case | Be Quiet! Silent Base 802, system fans set to speed 1 setting. |
| Monitor | LG 45GR95QE |
| PSU | Cooler Master XG Plus 850 Platinum PSU |
| SSD | 2TB TeamGroup Z540 PCIe 5 SSD |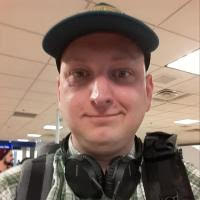 Freelancer, CPU Cooling Reviewer
Albert Thomas is a contributor for Tom's Hardware, primarily covering CPU cooling reviews.