Why you can trust Tom's Hardware Our expert reviewers spend hours testing and comparing products and services so you can choose the best for you. Find out more about how we test.
Testing Methodology
Most of the coolers featured in this review wouldn't be up to the task of cooling Intel's Core i9-12900K without restrictive power limits enforced, so I've paired them with a more appropriate CPU: Intel's i5-12600K. Since many of the coolers I'm testing below might be considered for use in SFF builds and for those wanting silent performance, I've tested Cinebench with three power configurations
1. No Power Limits Enforced: This uses up to 130W of CPU power consumption
2. 95W
3. 65W
Values shown are for the average CPU package temperature over the course of running the Cinebench benchmark. Peak temperatures will be a few degrees higher than the results shown below.
Core i5-12600K Cinebench Thermal Results (130W, 95W, and 65W)
The SilverStone Hydrogon H90 performed roughly on par with Cooler Master's i70c, another low-profile cooler. It was slightly cooler in the higher TDP scenarios, but it also ran louder. Note that both the DeepCool and Be Quiet coolers are more traditional, though mid-sized, tower coolers. They have more cooling potential, but won't fit in nearly as many compact PC cases.
Noise Levels and Acoustics
To test noise levels, I used the SLM25TK Sound Level Meter positioned 18 inches behind the rear of the Cooler Master HAF 700 Berserker, and recorded early in the morning to achieve the lowest noise floor possible. To prevent the system fans from vastly overpowering the sound of the cooler, I limited all of the case fans to 50% speeds. Noise measurements were taken while running Cinebench with no power limits enforced on the CPU.
During this test, the Hydrogon H90 was a bit loud. Ideally, you'd want to limit the power consumption of the CPU you're pairing this cooler with if noise levels are a concern. With low 65W power limits enforced, this cooler is whisper quiet. But when maxing out its cooling abilities, it's the loudest of this bunch.
Conclusion
The SilverStone H90 ARGB is a good-quality low-profile cooler that can handle workloads of up to roughly 125W, but its primary problem is price. Unless you have a case where only this cooler will fit, the Hydrogon is a poor value at $60 when competing products like Cooler Master's i70c are available for around $20.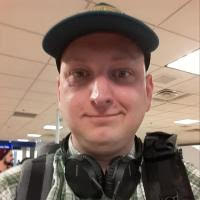 Freelancer, CPU Cooling Reviewer
Albert Thomas is a contributor for Tom's Hardware, primarily covering CPU cooling reviews.